Stone houses in Crete are the new trend! Traditional architecture and building that resembles the past of our island are now transformed into luxury living with all the luxury amenities capable of making a stone house our dream home. Our construction company is specializing in stone houses having skillful stone builders in Crete that can provide you excellence in construction all over Chania. We will now pinpoint the 3 main reasons that we believe we excel in the construction of stone buildings in Crete.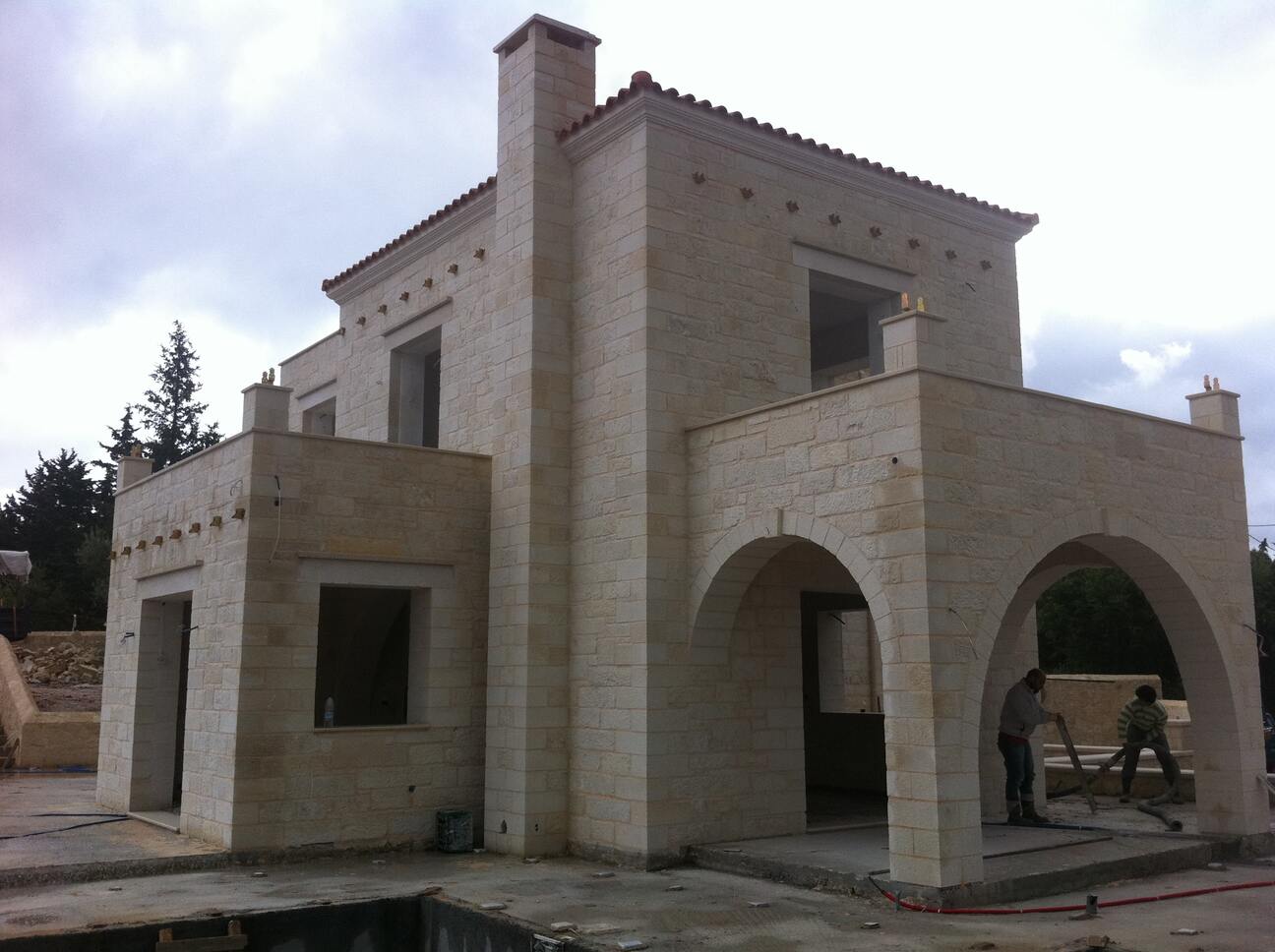 Stone houses in Crete: Decades of experience.
We have started our construction company in Crete in 1994, meaning that we nearly have 3 decades of experience in building stone homes in Greece and our island, Crete. Our passion for stone houses began from the very first year, long before tourism and investment frenzy were present on our beautiful island. With passion and expertise, we have successfully established more than 200 stone homes all around Crete slowly gaining the trust of our clients about the stone villas that we have sold over the years. All of the above have already resulted in us being the leader on modern homes in Crete, whether this is the construction, renovation, or reconstruction of existing stone buildings.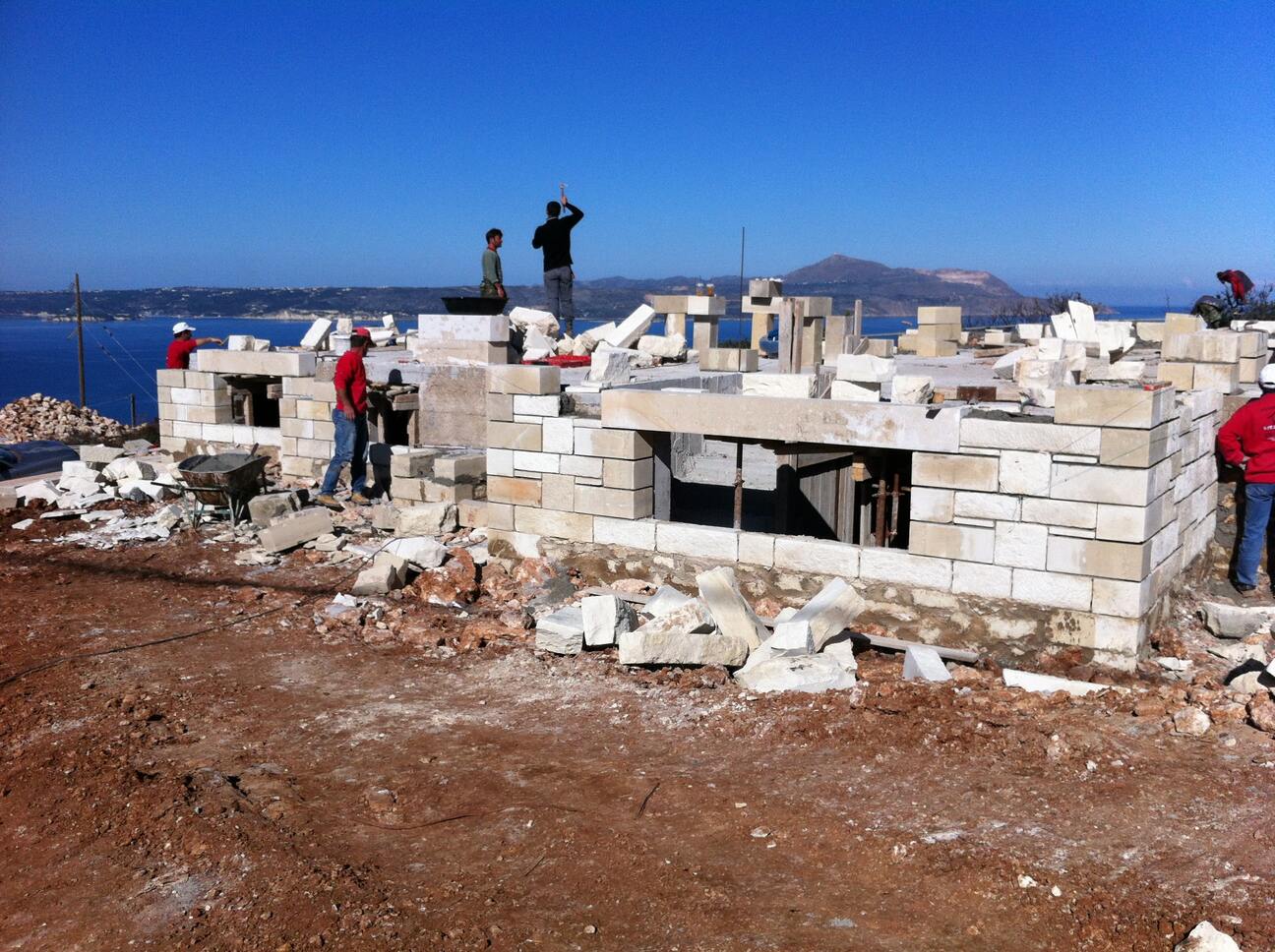 Quality Stone house builders in Crete: Our profession.
Our construction company has a big team that works in successful co-operation for the best possible outcome. Architects, designers, craftsmen, and qualified experienced stone builders are on our personnel team ready in place to construct a stone house of your liking.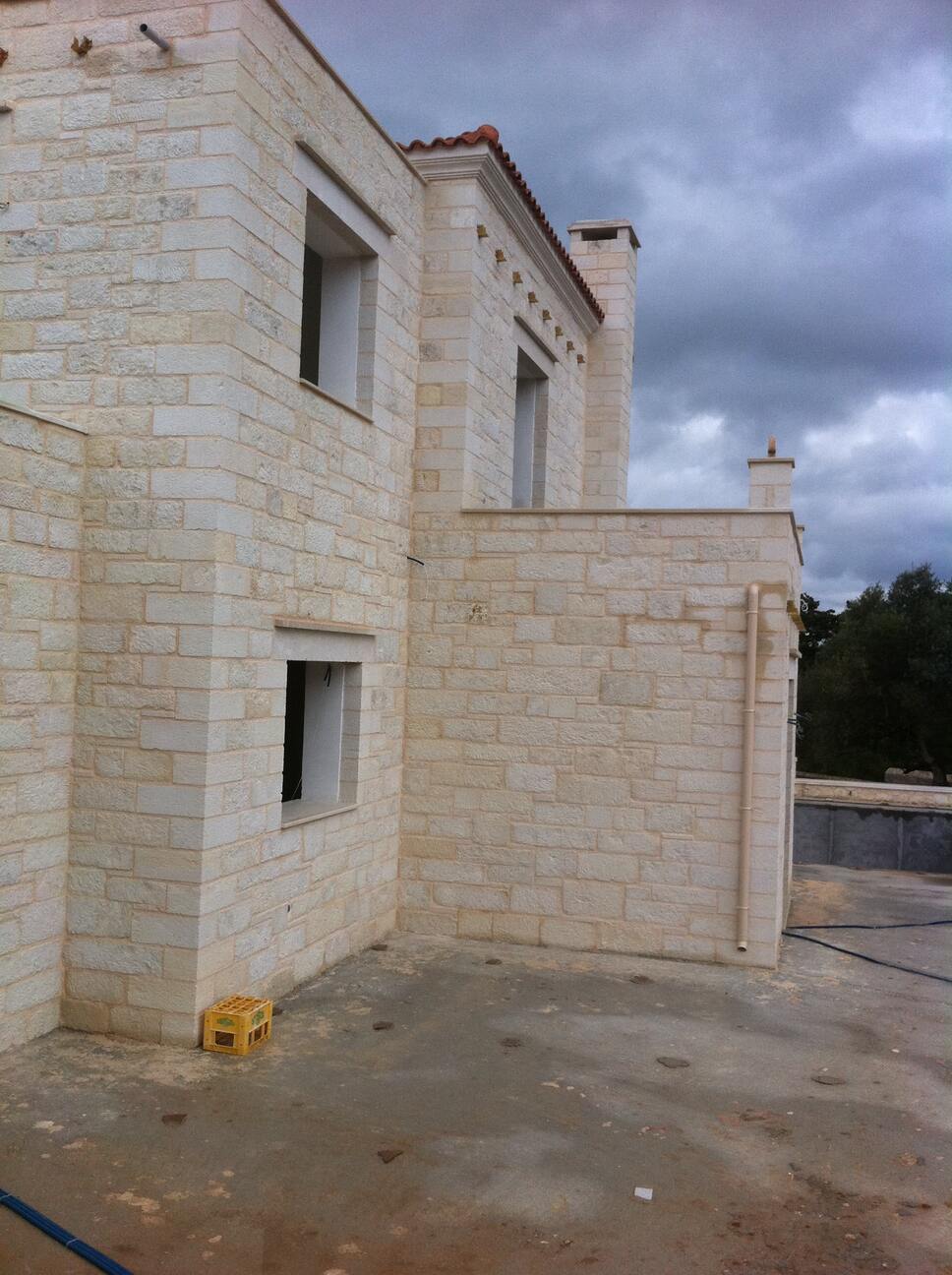 It took time to find and establish a team of skillful stone workers, but throughout the years our company has successfully bonded a team ready to take over any home or investment opportunities you may have envisioned of.
Quality assurance on every stage of stone house construction.
Our team has the highest standards when it comes to the construction phase of your stone building in Crete. Each of the construction phases (laying the foundation, delicate stoned arches, and many more) has its significance to have a complete stone building of the highest quality standards.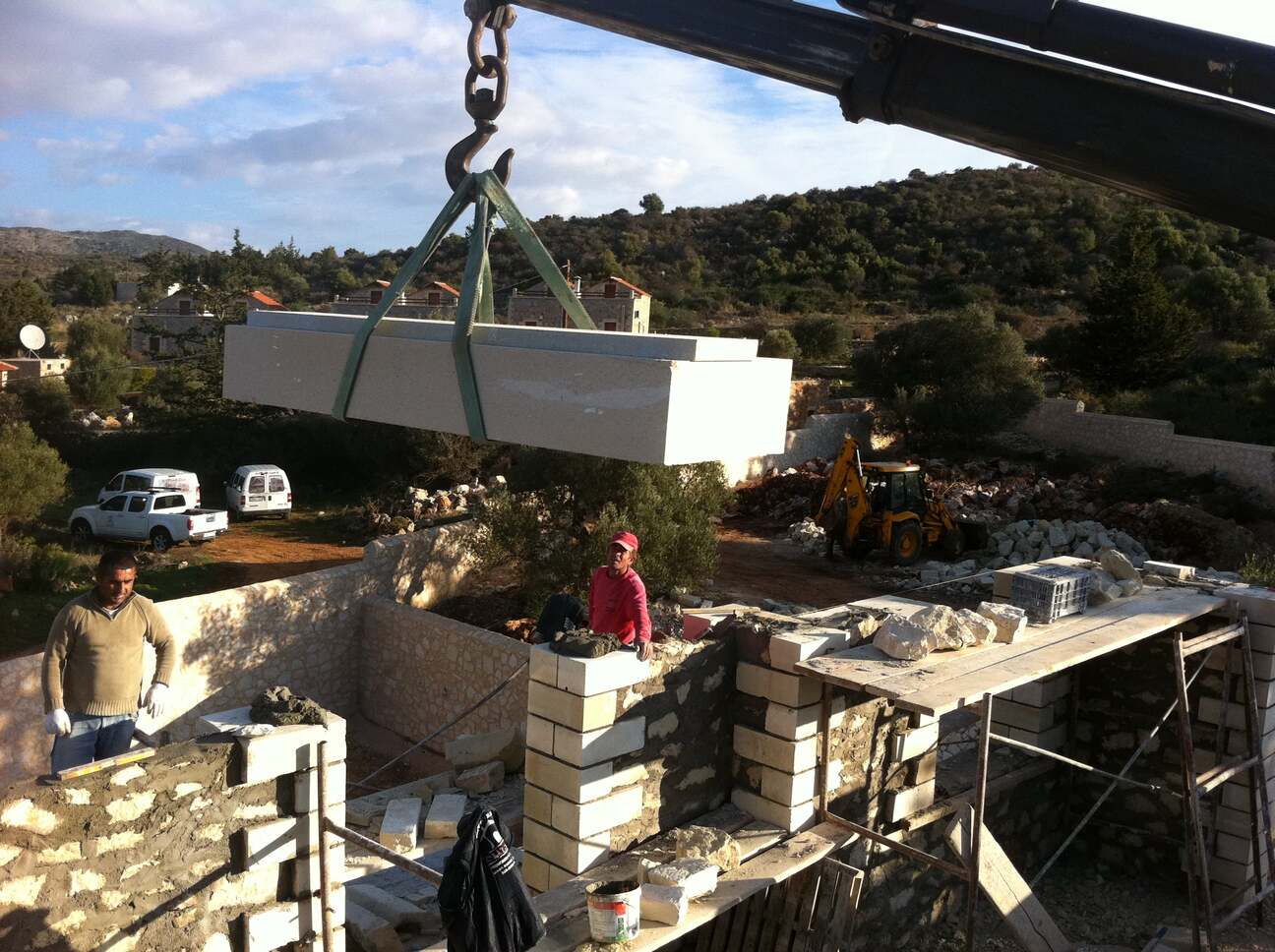 Our builders are having years of experience in determining what and when should something needs special attention. By working with an experienced team of craftsmen you can rest assured that our construction will be on the designated standards and that you will save money onwards, as you don't have to worry about costly repairs and occasional renovations.
Our presence in Chania.
We are one of the most reputable construction companies in Chania, specializing not only in stone houses in Crete, but quality construction altogether. We have successfully established many luxury stone villas in many of our prefecture's villages and we dominate the market with quality buildings and stone houses of paramount beauty. 
We carefully select the landscape for every stone building project. Villages with access to the beach, sea view cliffs, and sea view areas are on top of the list when constructing a home in Crete.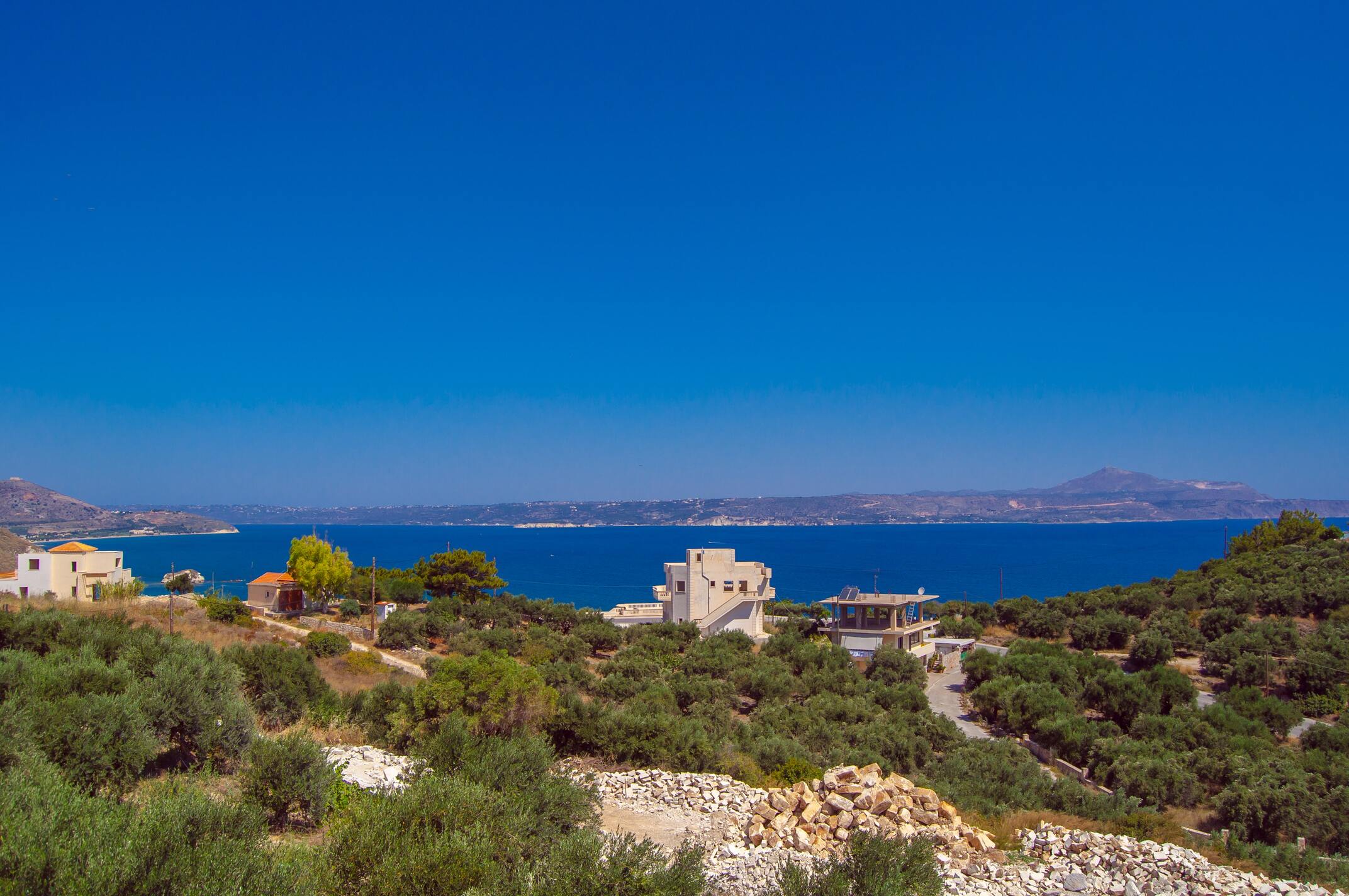 We value what our customers are searching for and we do our best to fulfill their dreams and expectations. 
This also extends to the big investment plans that we have already established in Crete, making us one of the leaders in the real estate investment and on tourist hotel and resorts investments that we have done for years.
We invite you to contact us and let us show you a world of opportunities, quality constructions, and stone houses in Crete! Our 25 years of excellence and building experience are the capping stone of success and trust between us and our customers.