Villa in Crete is for decades now on high demand among buyers of any kind. Having a luxury property in Crete is what many Europeans dream of, and this is why Construction Companies in Crete have increased in numbers in order to try and fulfill the demand. Many of our buyers have had their villas in Crete for many years and through our experience and expertise, we will now inform you about some job professions that you always have to have in mind for your new home or your new villa on the island.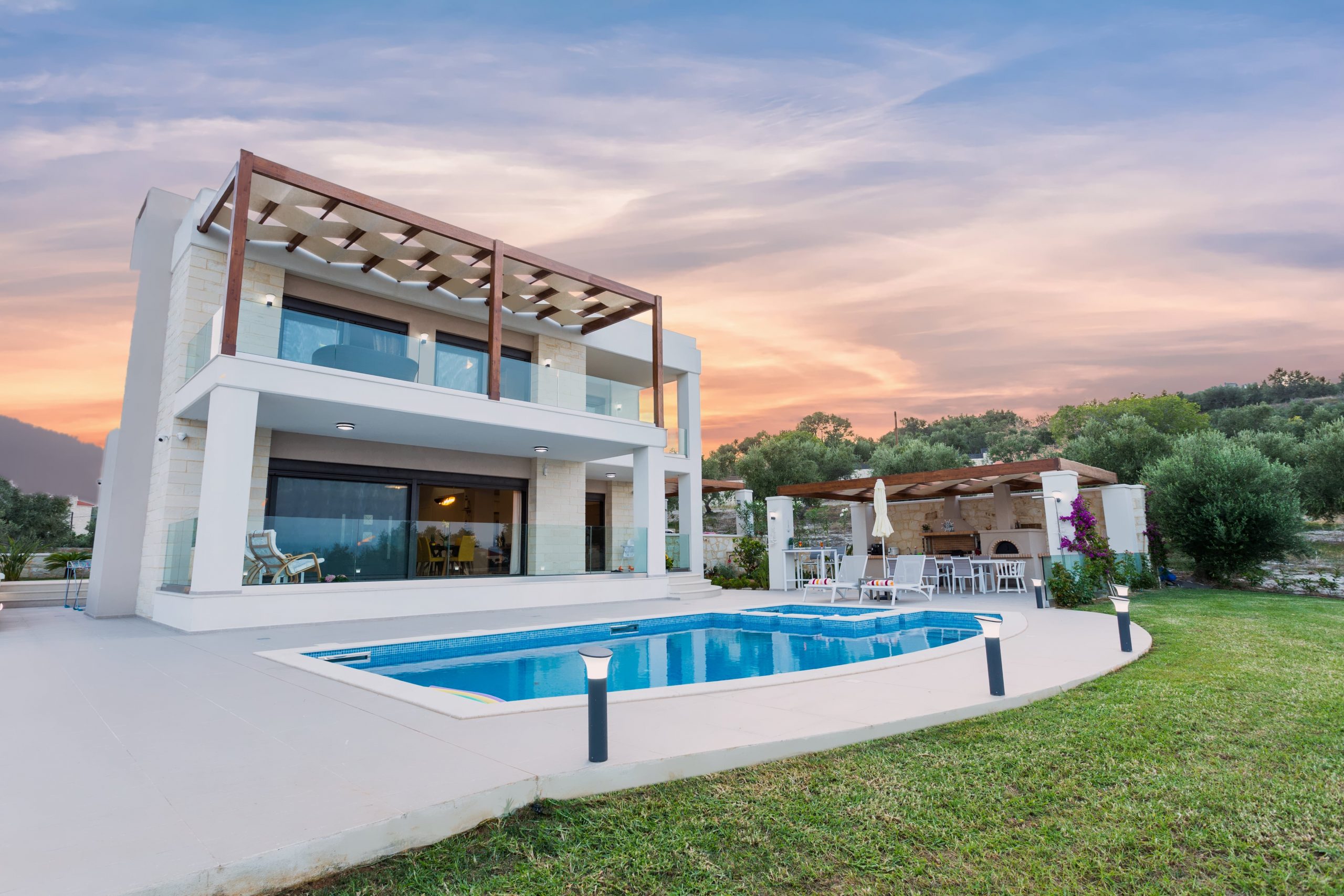 Villas and Homes in Crete: A constant maintenance process.
Most of the new projects that we build are of the highest luxury standards and already have luxury amenities such as jacuzzi, spa and swimming pool. However like every establishment, everything in house needs regular maintenance for it to be in a fully functional working order. Throughout our 25 years of expertise constructing luxury homes, restaurants  and villas in Crete we have found out the 4 most crucial professions that you need to have in mind to have a safe and fully functioning villa in Crete.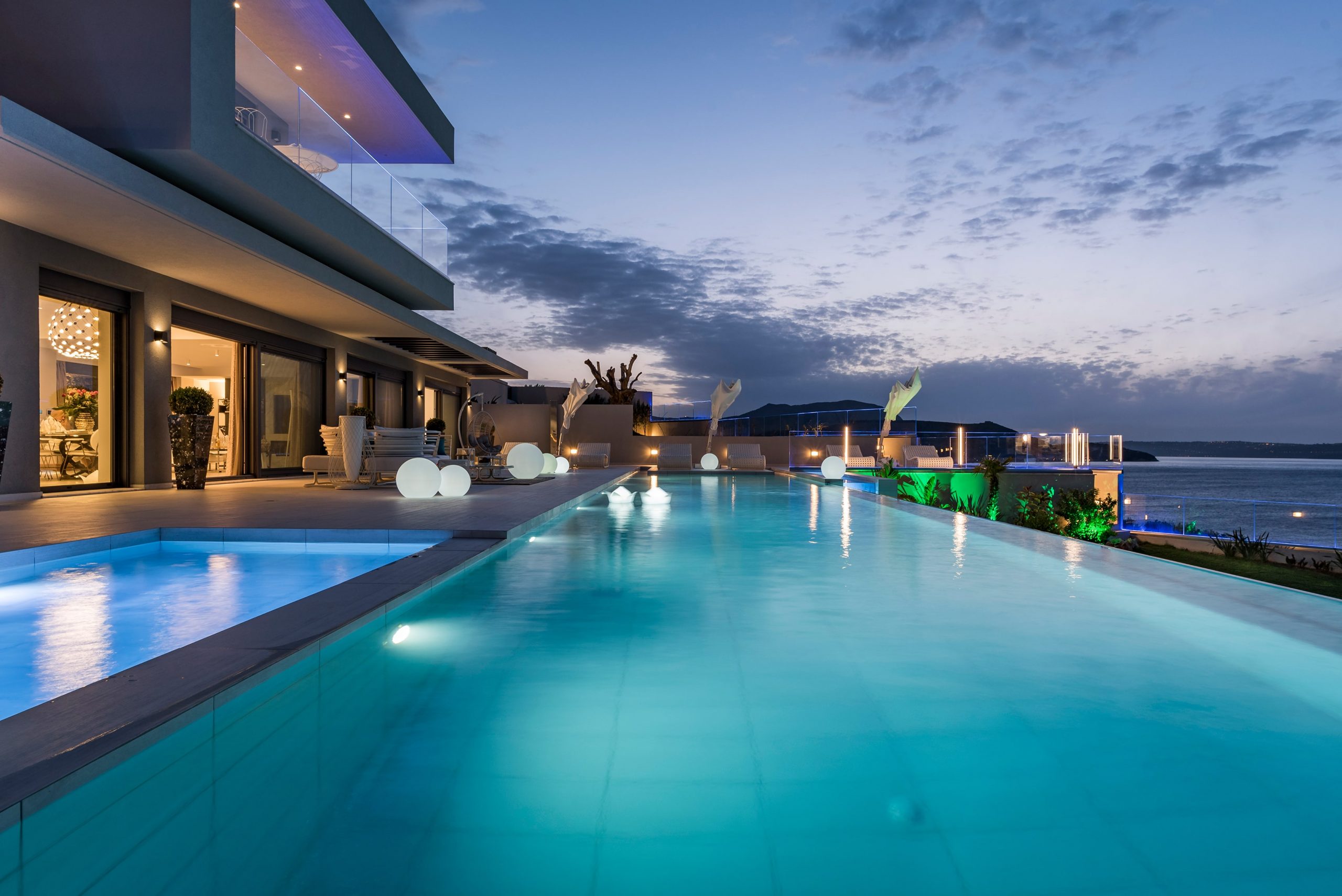 Electrician: A Villa in Crete essential.
Nearly everything in your new luxury home needs electricity. This means that you will need an electrician regularly in order to make sure that all the lights, fuses, sockets are working safely and as it should.
We recommend that if you like to make an addition to your villa in Crete , for example some new dimming pool lights, a second ground, or lightning rod that you consult a professional. These kinds of works need experience in order to be working perfectly and in order so we heavily suggest that you trust the professionals.
Electricians are not only necessary for new establishments but for maintenance works all year round on your new villa. Common faults we see on villas as they age are a faulty automatic garage switch, problematic regulators and faults on automation devices such as night lights and security lights. This is why we suggest that you have a certified electrician visit your villa in Crete at least once per year in order to be sure that everything is working and will continue to.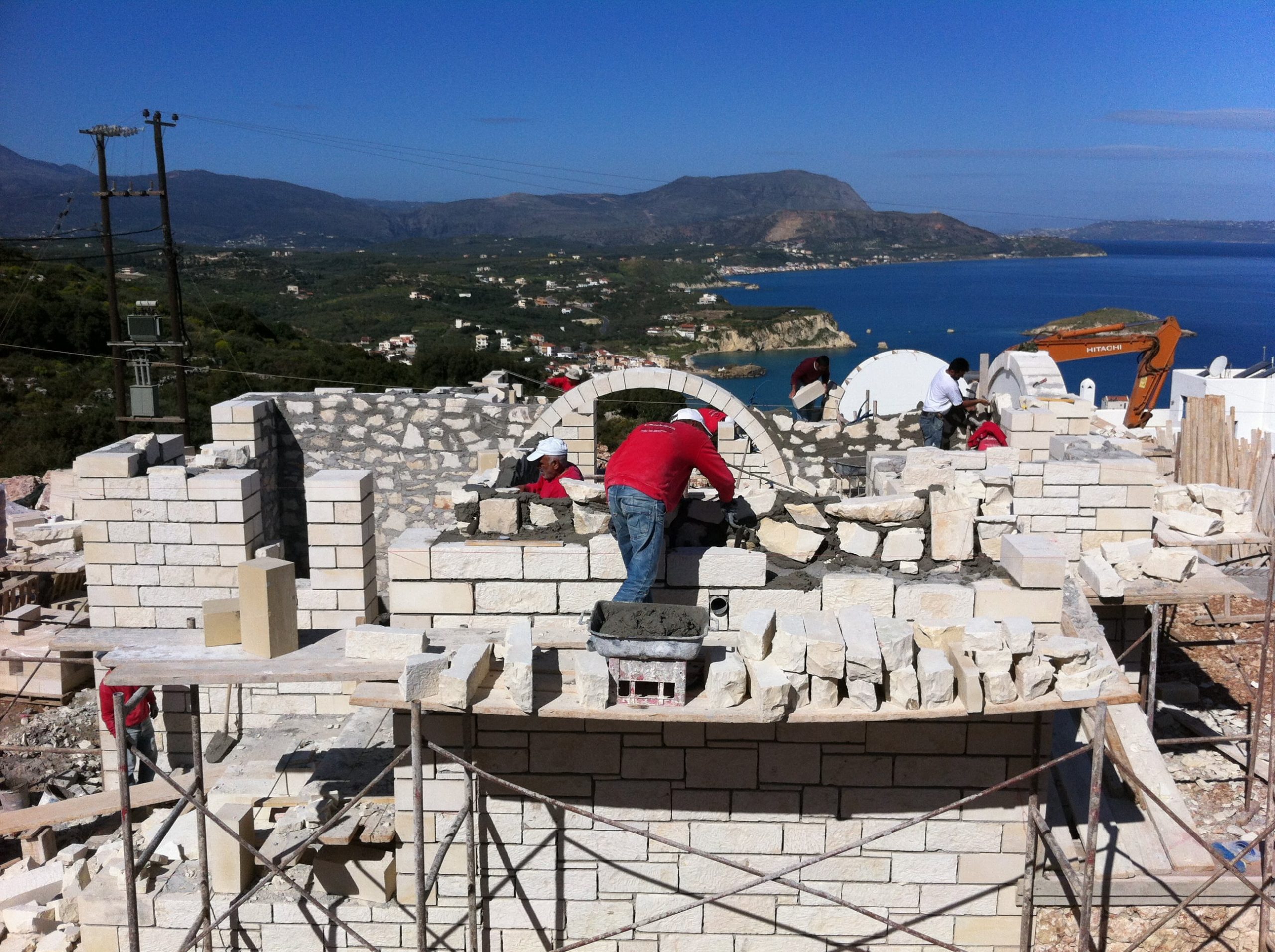 Plumber: Equally as essential.
In the same way as the electrician, you may need to consult a good certified plumber for a regular but thorough check up on your plumping at least yearly. There are many things that need close attention in your new villa or house in Crete. Common faults may be a leaking pipe, a small problem on the swimming pool water pumps or some regular maintenance on your irrigation system. Two things that Villas in Greece are peculiar on are the sewage system and the solar water heaters.
Sewage system, especially in some desolate areas is not advanced and cesspits have to be established and kept a close eye on. In the same manner, solar water heaters are in abundance in Greece and take advantage of the full sun we have for more than 250 days every year. Solar water heaters need some regular check up and maintenance as well, and we recommend using a certified plumber in order to make sure that it is working properly.
Gardener: Keeping your villa in Crete beautiful.
Your villa has to have a beautiful garden. And a good capable gardener can help you keep it in excellent shape. A professional will have the experience and professional tools in order to make a huge cosmetic difference on your villa's garden appearance. A luxury home always has to coexist with a luxury looking garden, and we believe that you may consult a specialist at least every spring (when the flowers and trees are waking up from winter) in order to sort things out for you.
Keep contact with a conservator.
Apart from those 3 professions that we believe are of paramount importance, we suggest that you have a regular conservator in order to help you with the general maintenance stuff that needs to be done every now and then on your villa. A helping hand is always useful on regular maintenance jobs that you can do on your own, either that be mowing the lawn, cutting some tree branches or even cleaning your huge villa's patio. It is economically viable to have a helping hand every now and then and it will save you time (and money as well ) in the long run.
Need Help? We can Help!
We at Kyriakidis construction company have already builded hundreds of establishments and thousands of sq2 of luxury villas all over Crete. Years of experience has led us to choose to be working with the best professionals of every sector in order to give the best possible outcome for our clients. We can certainly help you with the maintenance works on your villa or give you useful free information on our Construction Company blog. For any other maintenance, building or any other inquiry you can always contact us at all times. We will be more than happy to serve you with the already known Kyriakidis Construction Quality!