Buying a house is not always easy. There are hundreds of parameters that you have to take into consideration, and many hidden things that you may don't perceive until the time that you have already bought your home. Many blogs and sites have extensive information about this topic, however we will specifically inform you about things that you have to look out for when buying a house in Crete.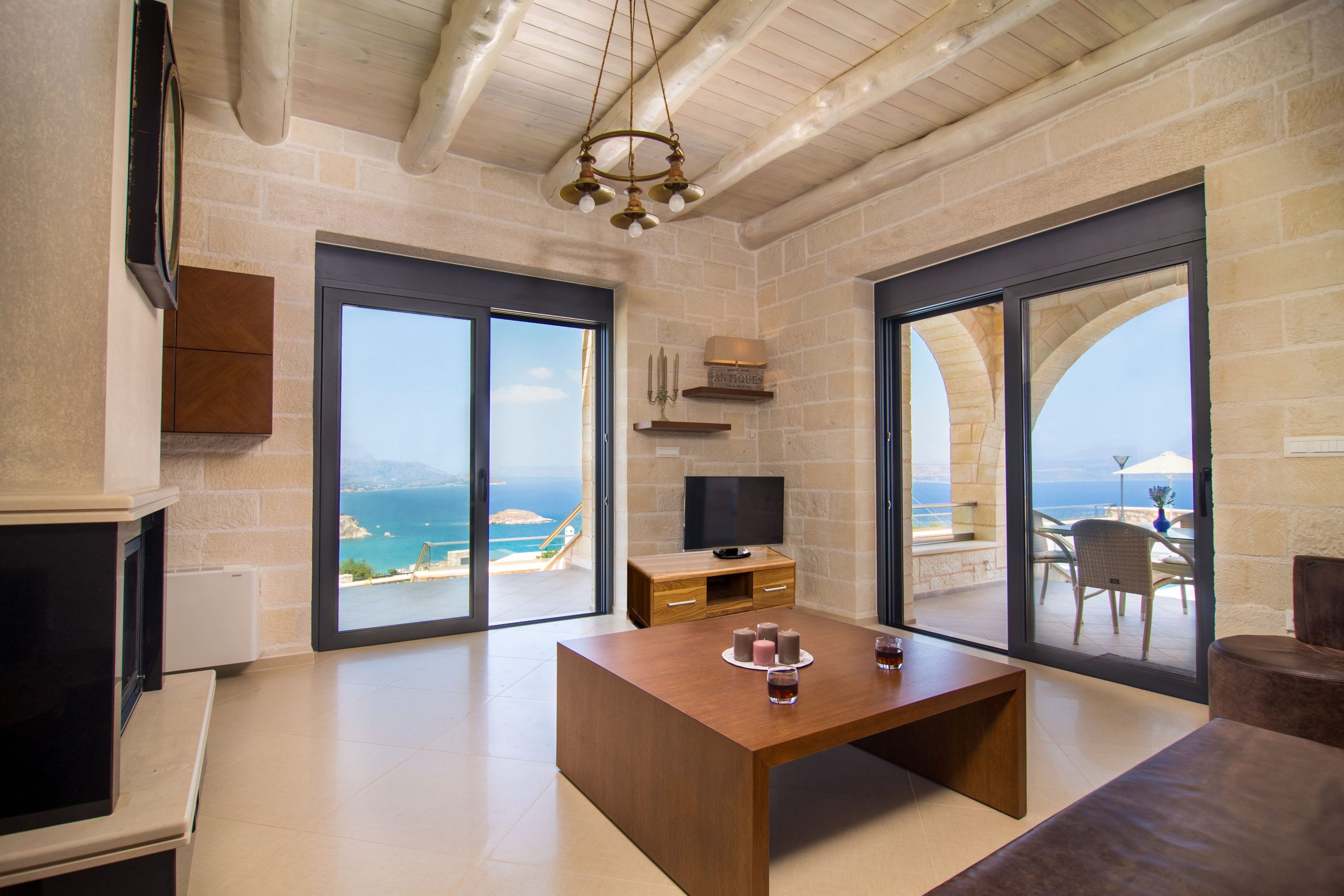 Buy a house in Crete: Things to watch out for.
Crete is a wonderful island. No doubt about it. There are countless reasons for someone to buy his home in Crete. This article will help you pay close attention to some of the most crucial parts when you buy a house or a property in Crete. Thus, when you are ready for the buying process your house in Crete will be as you expected it, with no unpleasant and costly surprises.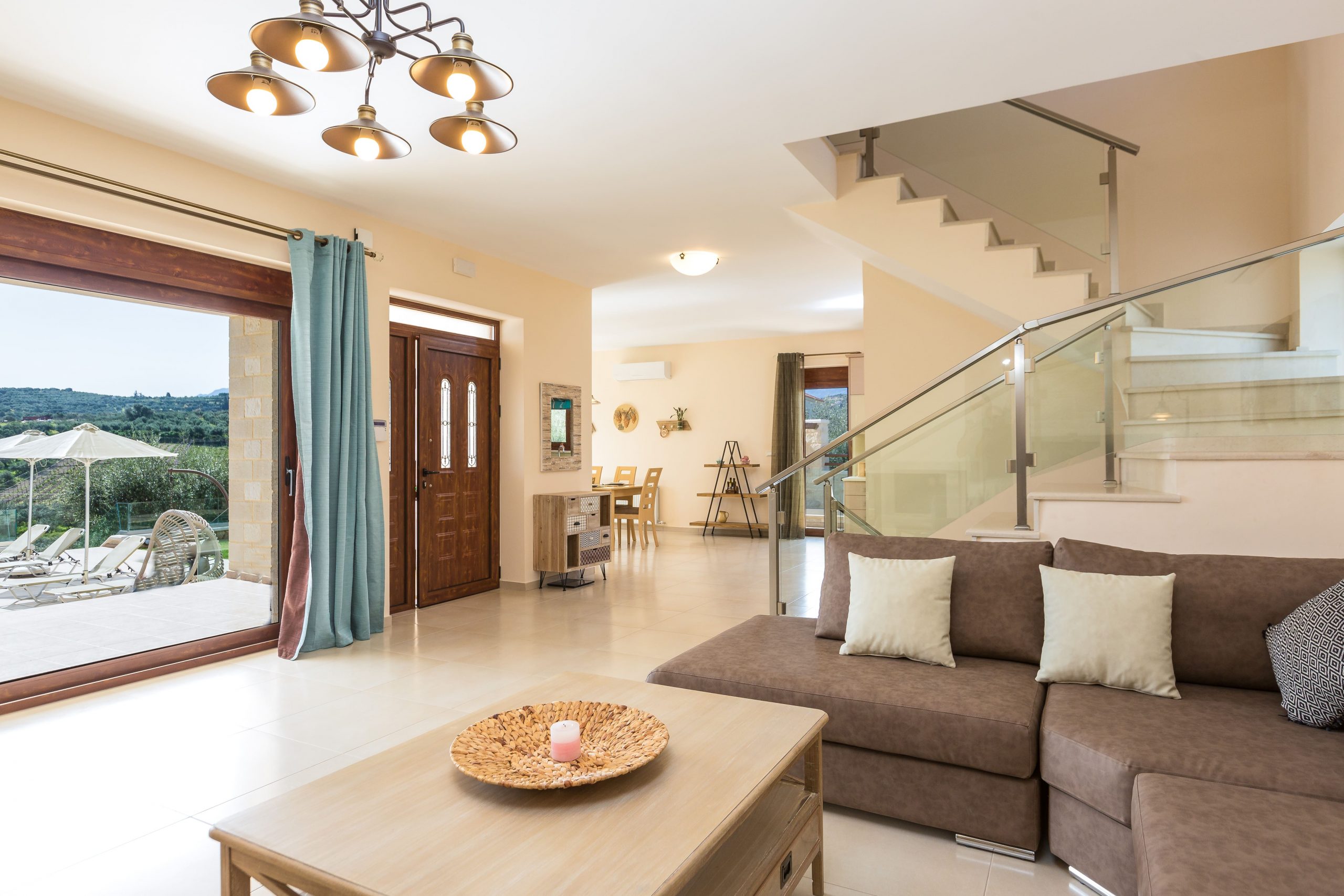 Houses in Crete: Be careful off the legal stuff.
Building Houses is generally a very complex endeavor and a lot can go wrong, even if you are dealing with the best professionals of every sector. Most modern Houses in Crete are being built to the highest luxury standards and many come with spas and swimming pools as standard.
The more things a newly constructed villa has, as we already gave an example prior, the more legal documents have to be perfectly arranged for each small addition to the house. For example, swimming pools or a small garden warehouse may need a special kind of license in order to be legally viable.
Certainly, a reputable construction company in Crete with more than 25 years of experience, as Kyriakidis Construction Company will have already dealt with all the legal documents concerning every part of the particular house for sale in Crete.
However, if you are looking for buying a home in Crete from an individual, you may need to consult a specialist in order to make sure that everything being constructed is also listed in the ownership papers and also in the government services to avoid paying any fines, or lengthy legal battles for any legalization of extra building construction.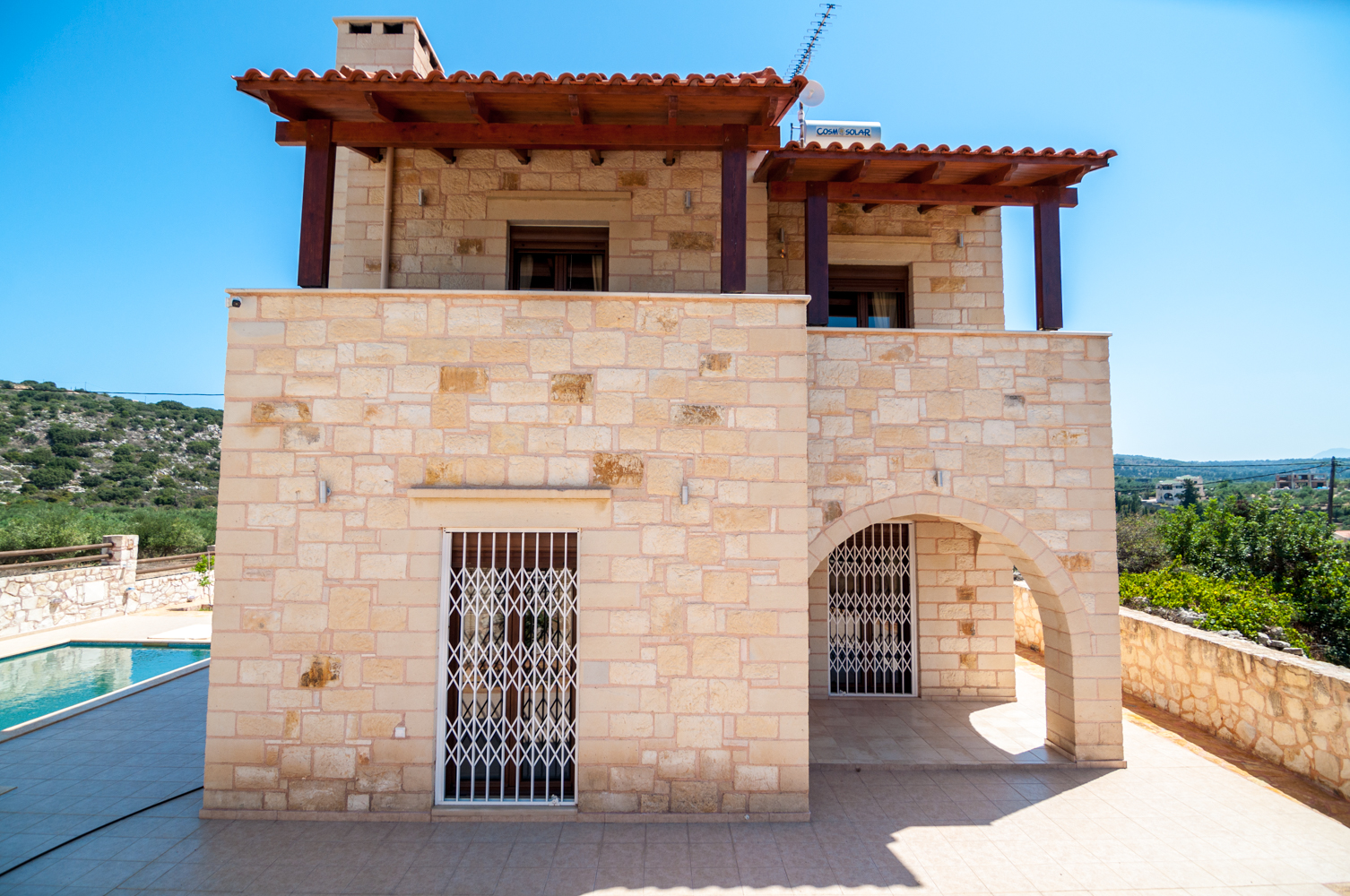 Static Check
If you are looking at buying a new house or an old-refurbished settlement in Crete you have to also make sure that the house is static, safe and can withstand any vibrations. As we all know Greece is a seismogenic country . This doesn't at all mean that Greece is a dangerous country, but during your decades living in your new home , you may experience a couple of earthquakes, when Central Europe rarely has any. Construction Companies in Greece have professionally adapted to this, and use deep foundations, reinforced steel and reinforced concrete in order to make sure that the house will last for decades.
We are very proud of the villas we construct, sell or maintain. However, if you decide to buy a house from some individual, it is a good idea to consult an engineer to do a complimentary static check in order to be 100 % certain that your new home in Crete will be safe and robust for decades to come.
Stone houses in Crete: Check the masonry.
Many people desire a stone villa in Crete. The luxury elements that surround stone villas and houses are what attracts many of our customers into buying a stone house on our island. Once again, if you decide to buy a house from an individual selling a home, you have to be certain that the masonry, the upholstery and generally the building quality is of the highest standard. No matter the house age, a good construction will withstand many more years, while poor constructions of the past may need regular maintenance.
Especially on humid or snowy areas of Crete you have to make sure that there is no mold or cracks on any of the walls or the masonry that will lead into costly repairs in the future.
Give attention to the ground.
One crucial part that many home buyers in Crete disregard is the presence of Ground, both on the electrical sockets and in the house as well. This is a very crucial safety feature that will keep you safe in case of any electrical malfunction or keep you safe from lighting when bad weather occurs. If you buy an old house in Crete that needs renovation you have to make sure that this element is established when renovation begins.
Although, you may rest assured that all new houses come with this feature as standard and obviously our construction company  pays close attention when doing villa construction in Crete to this detail as well.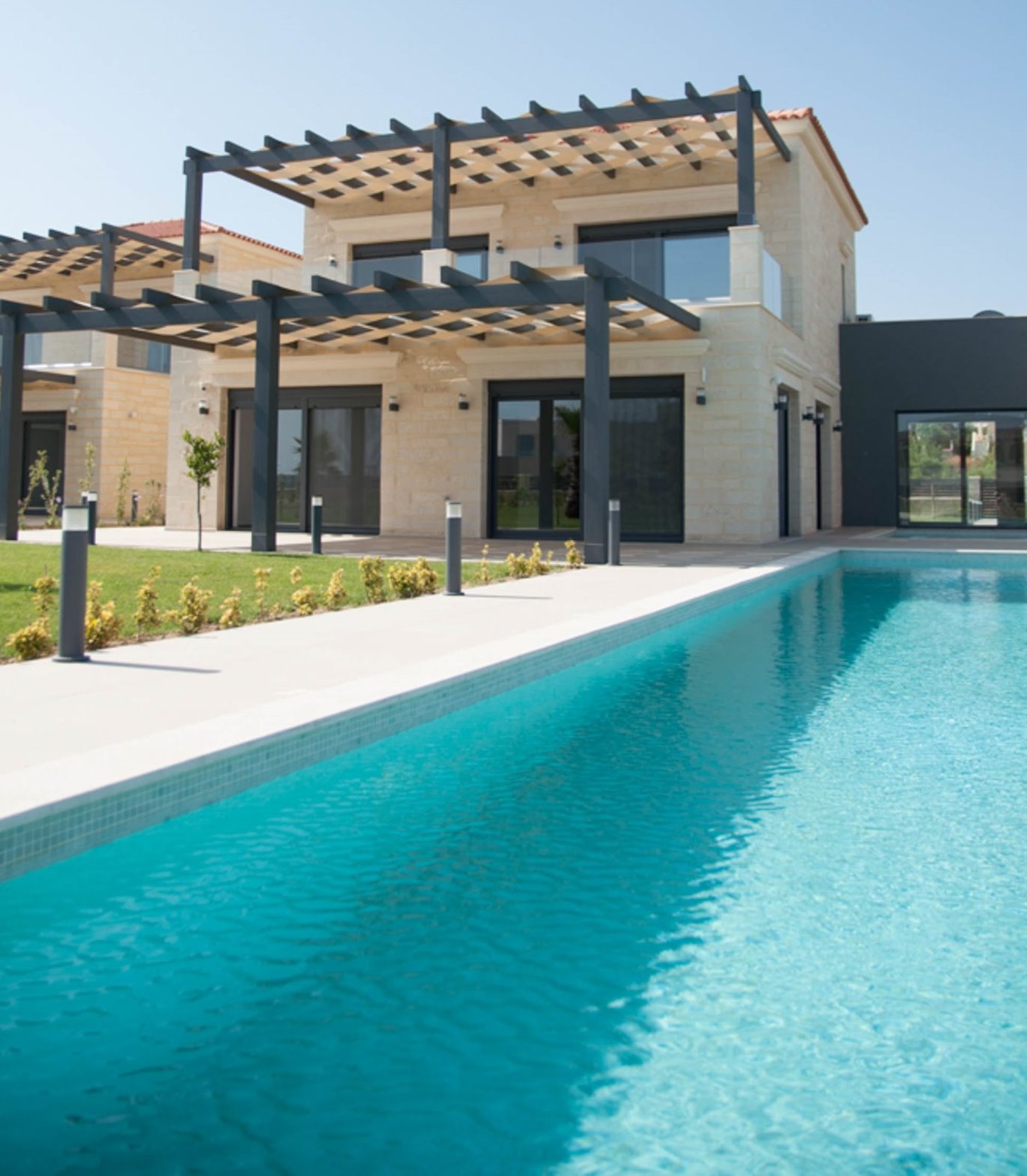 Owning a house in Crete will make your living a luxury and relaxing experience. Especially stone villas  can offer you vacation style living all year round. We construct and sell Villas of the highest standards for more than 25 years in Crete, and we suggest that you look in our Chania Territory overview  in order to decide the perfect location for your new, perfect home from Kyriakidis Construction!