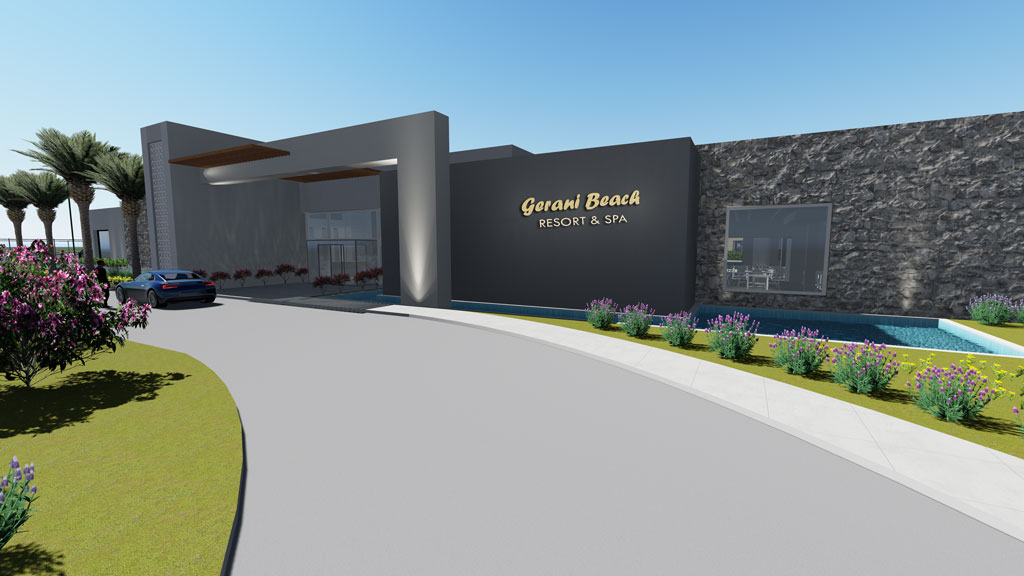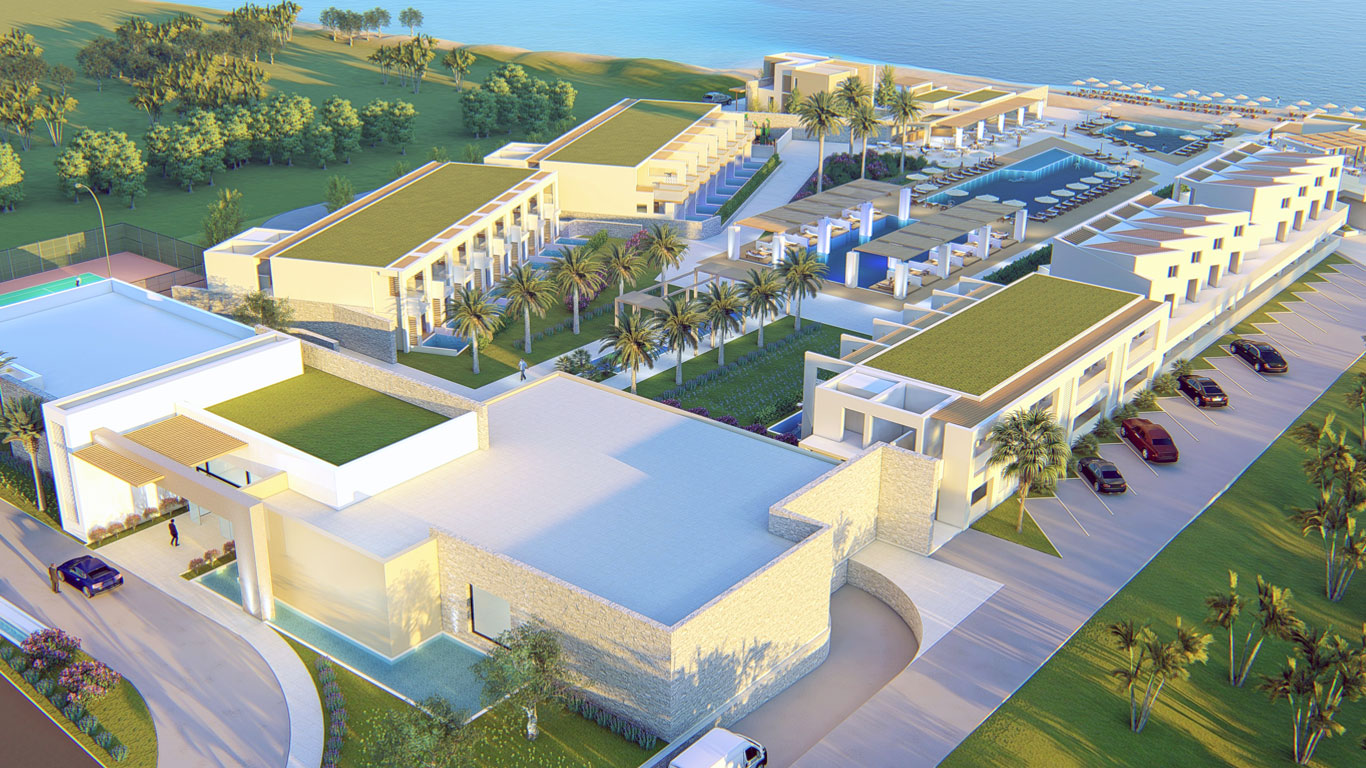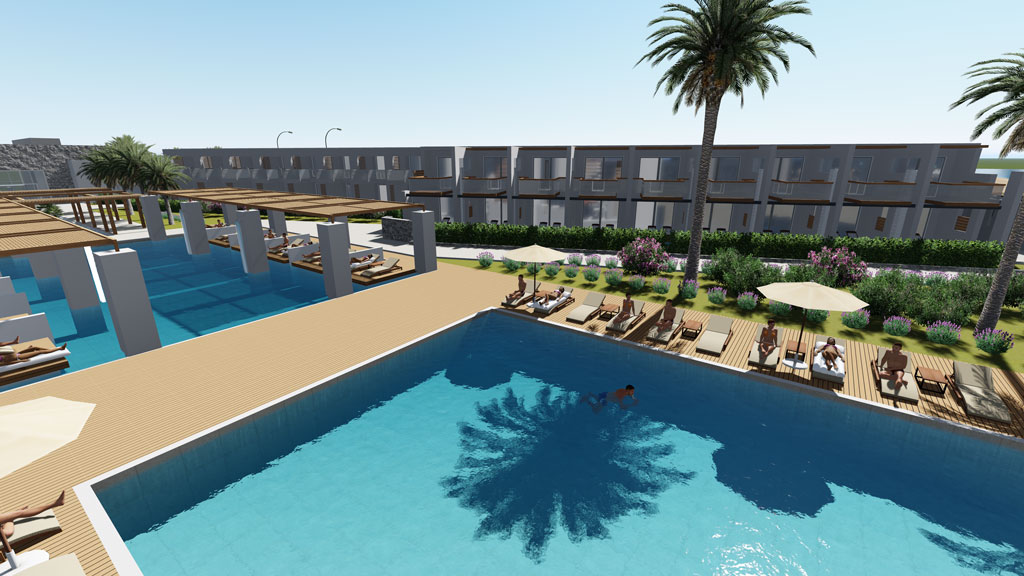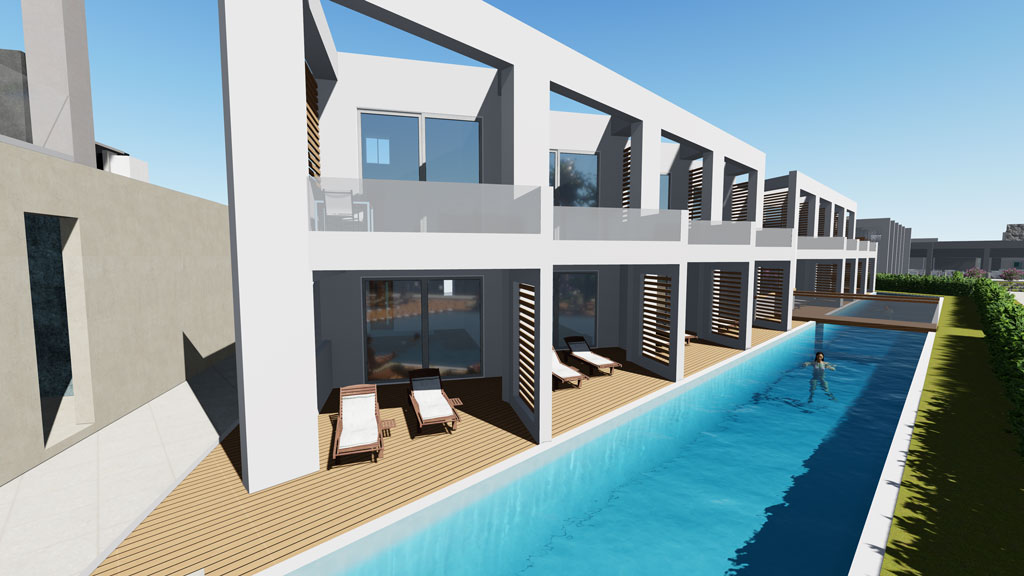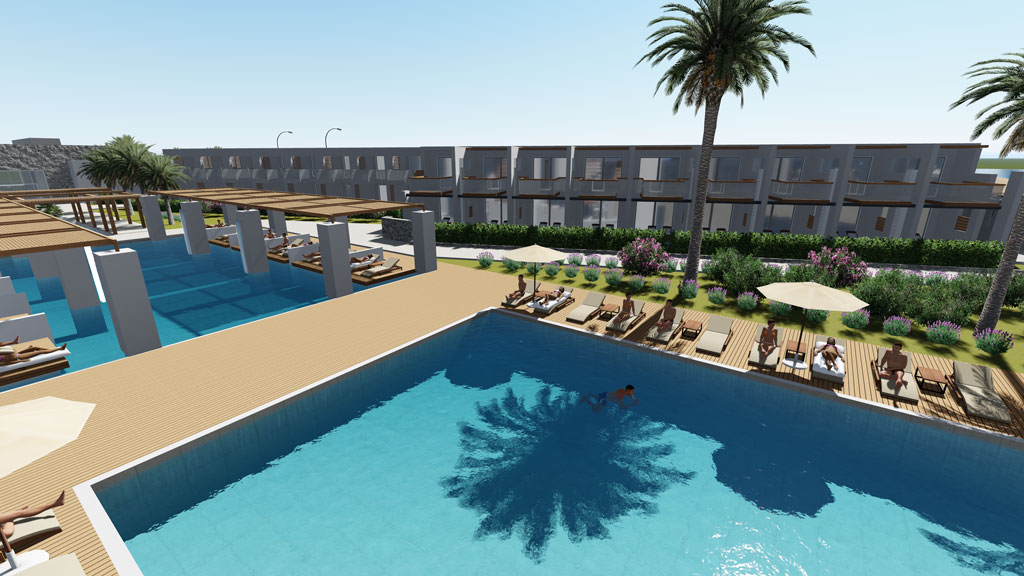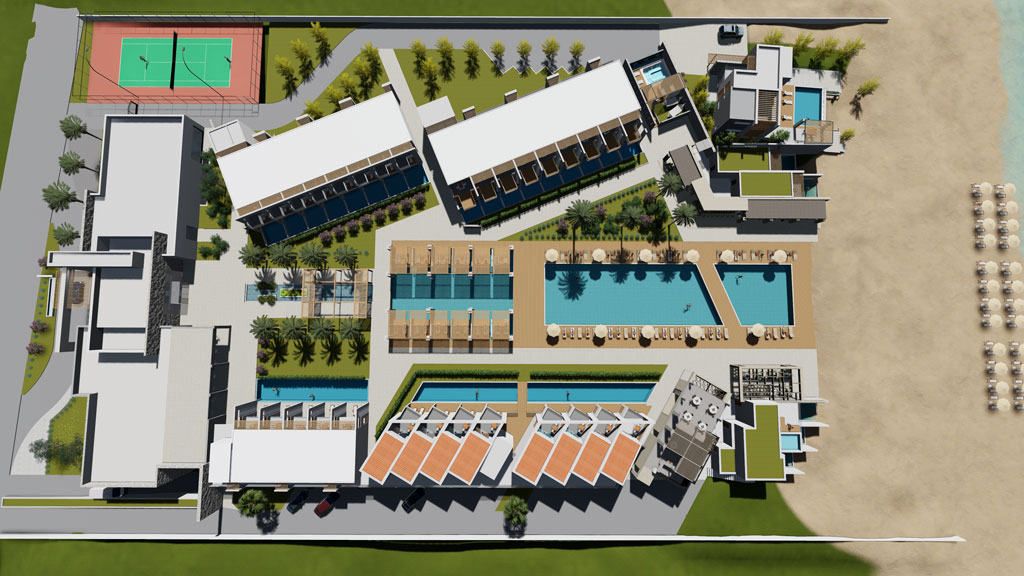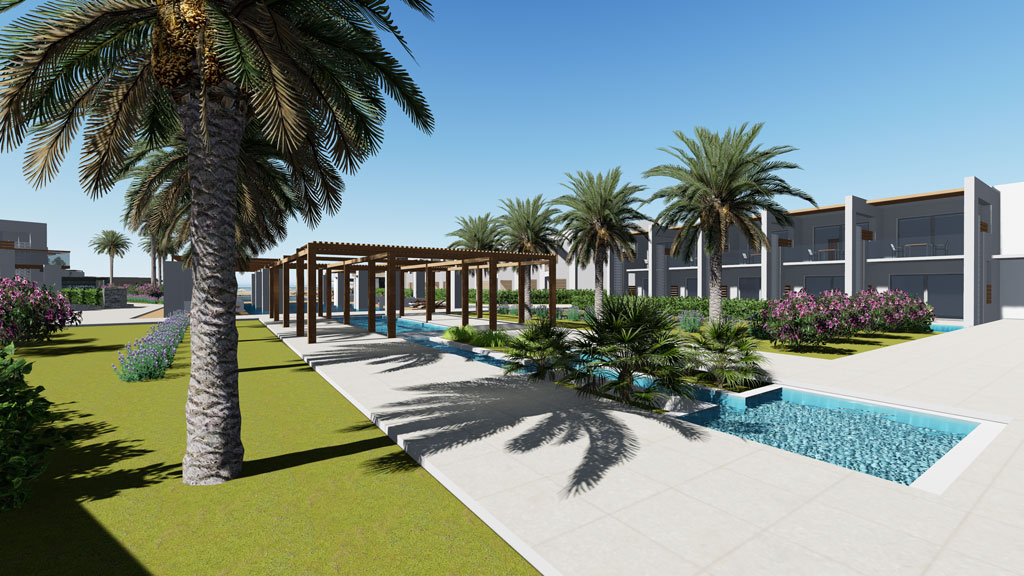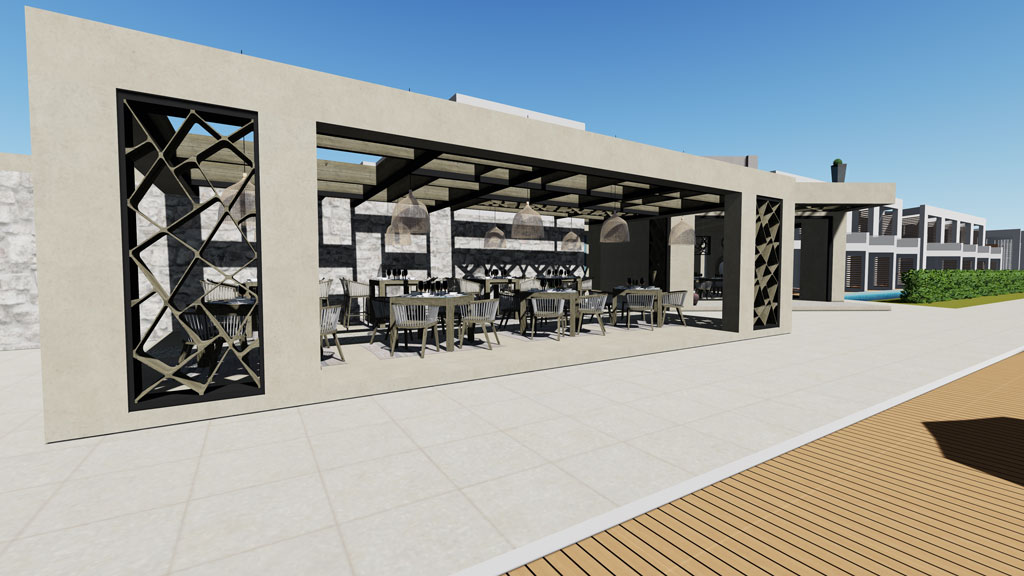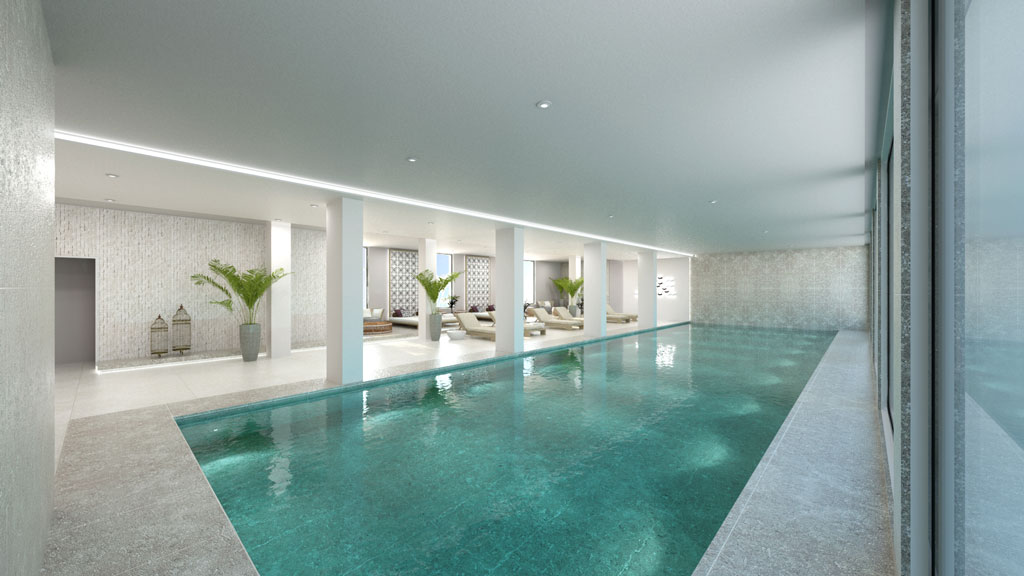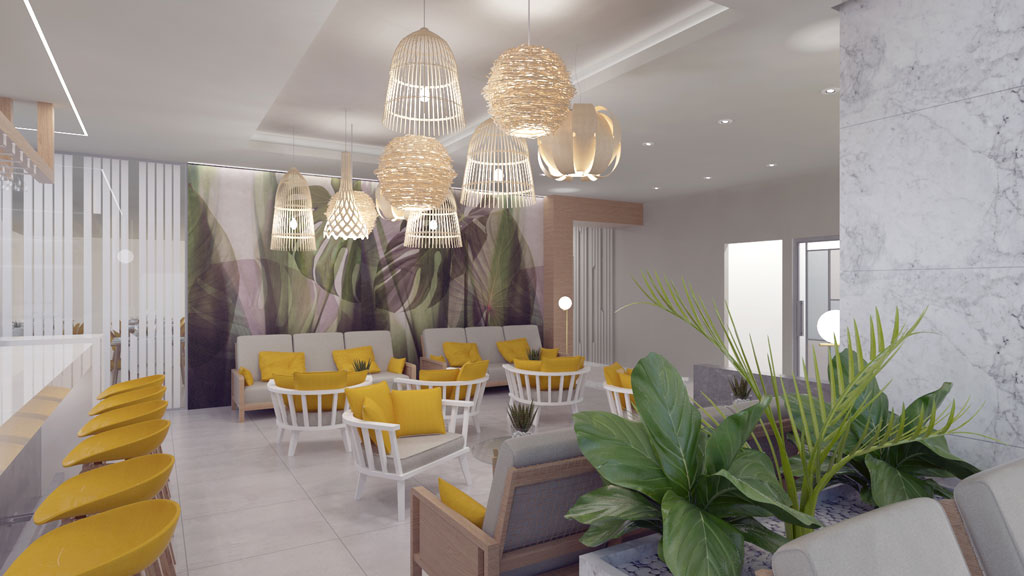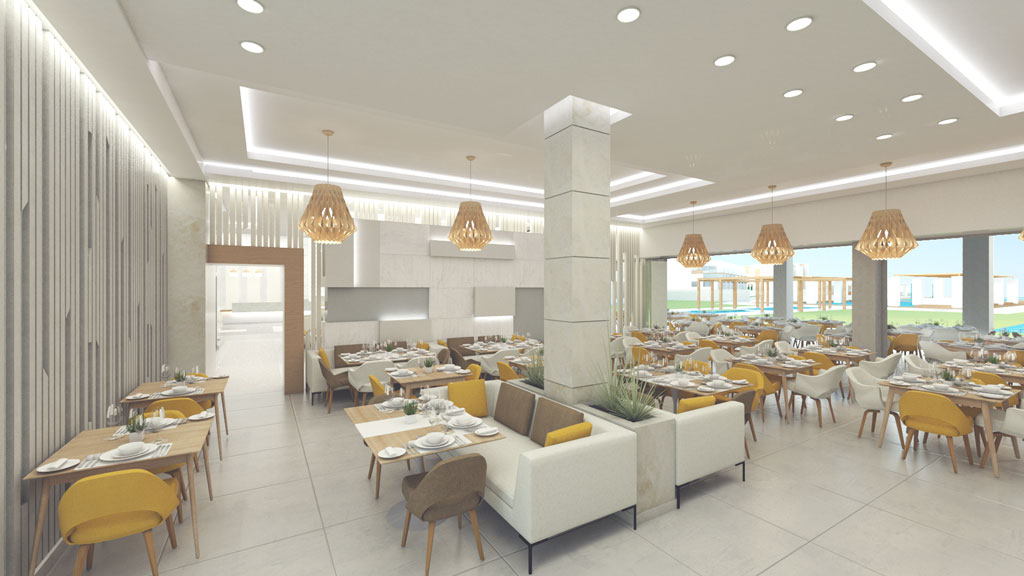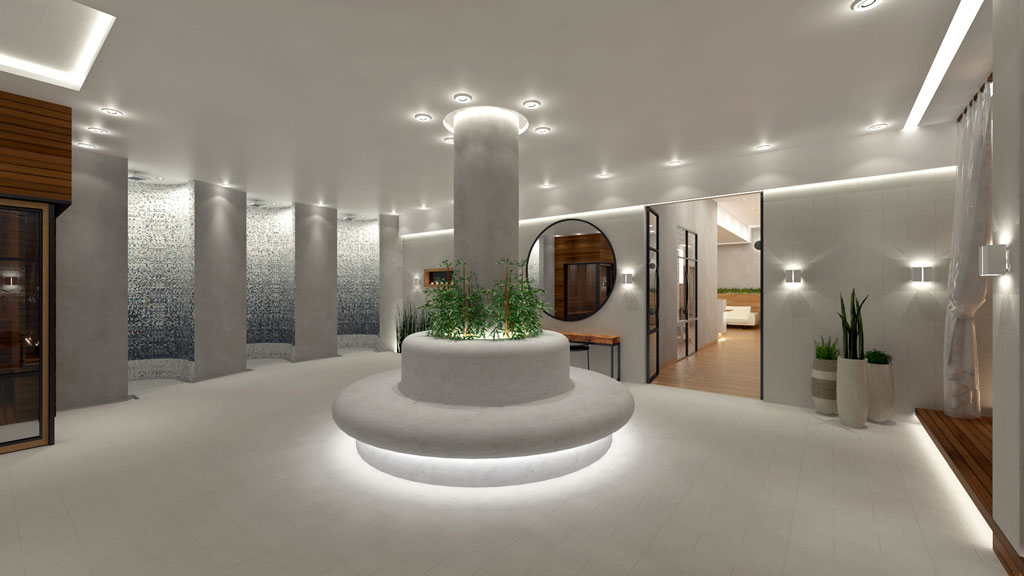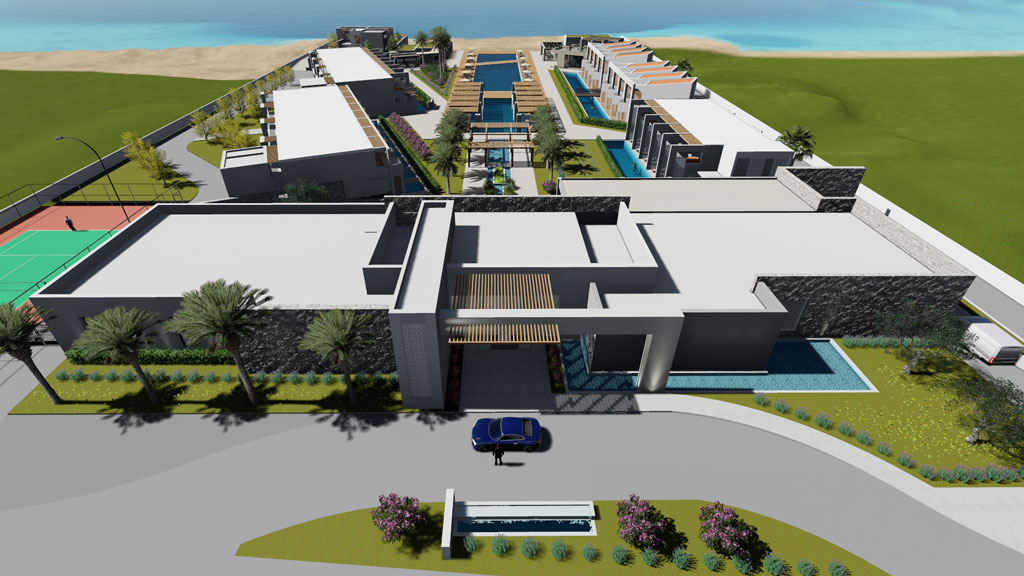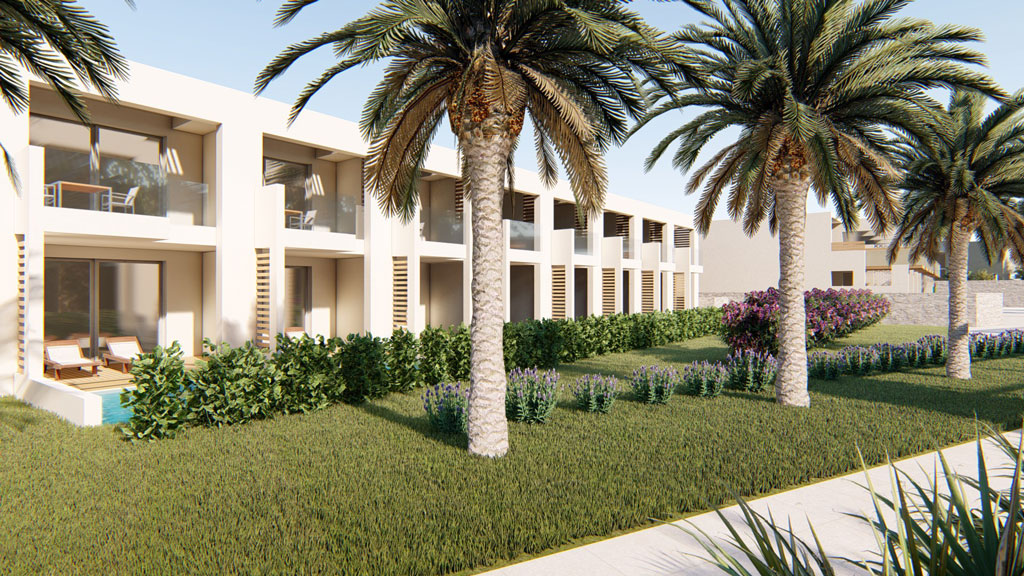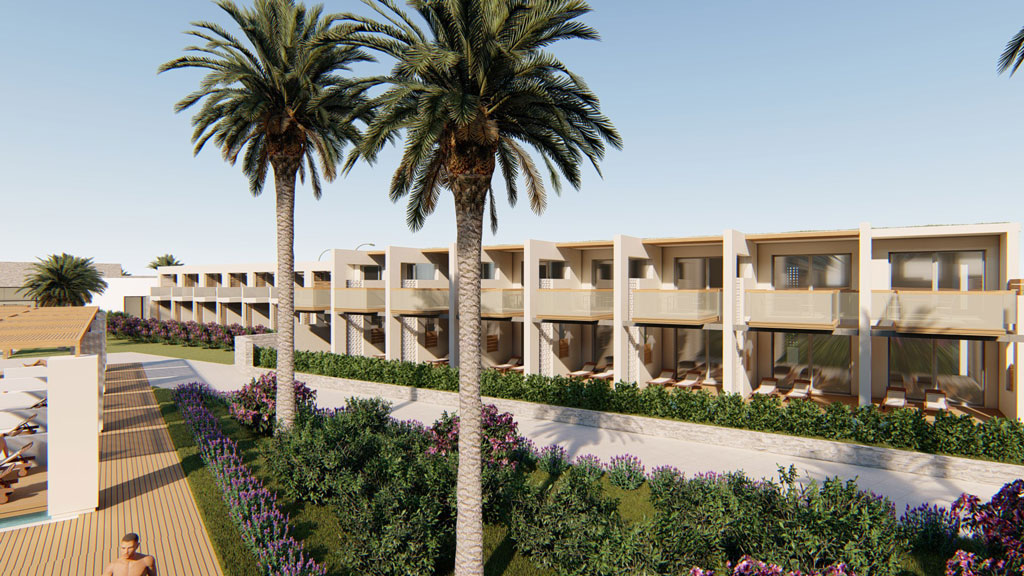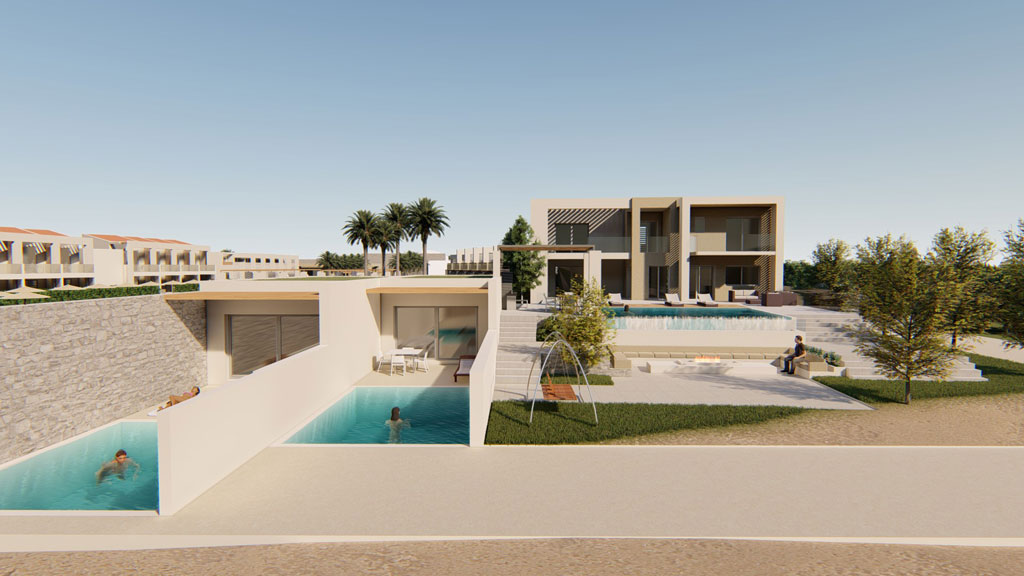 The new special project hotel investment in Chania  is the most iconic one by the construction company "KYRIAKIDIS". The "Gerani Beach Resort & Spa" hotel is a unique project for a comfortable and luxurious accommodation in Crete.
LOCATION:
Gerani is a small coastal village located 13 km west of Chania city, located between Maleme and Platanias. It is situated in a verdant valley with olive and citrus groves, that once were the main income source here; today tourism is now the main growth factor and a first class opportunity for enterpreneurs looking for hotel investment in Crete as well as hotels for sale in Crete.
The beach of Gerani has a length of 2.5 km and has lovely sand and crystal waters. Next to the beach there are many touristic amenities, making it ideal for family holidays. There are umbrellas, showers, beach bars, water sport services and lifeguards. Near the beach there are several tamarisk trees, where you can find shade. Those that wish to stay remote, there are some points along the coast are less crowded and are not organized making it an ideal peaceful destination and a perfect choice for those who like to invest in hotels for sale in Crete.
hotel investment in crete- gerani beach resort & spa hotel for sale- GENERAL INFORMATION :
Land area = 16.499,76 m2
Scale of construction site = 3.255,69 m2
Built-up area = 3.299,77 m2
Number of rooms = 63
Number of beds = 132
Restaurants(2) = 393,12 m2
Outdoor swimming pools(30) = 1.414,66 m2
Indoor pool = 310,29 m2
Water objects(4) = 123,74 m2
Landscaping = 5.048,21 m2
Please contact us for more information.