An increasing number of people are already looking to buy or to construct a luxurious villa or a house complex in Crete and especially in Chania. There is a fair number of construction companies all over crete ready to hear your concerns and dreams and make it into reality. However , as in every job and aspect in life there are the good , honest and transparent businesses in this sector, but also there are some with a dubious past that you need to be aware of. In this article we will give you useful hints in order to specify your rules, and make sure you will get the best value for your money spent on your dream house.
Construction Companies in Chania : The perks.
Living in a greatly touristic area the demand for house building is steadily increasing. In order to fulfill this demand , in the last few years we have seen a big increase in the number of construction companies in chania. However, the more years a company is established in a specific sector, the better and more sturdier its bonds with the community are. Kyriakidis construction company is into the building sector of chania for more than 25 years, and throughout all our business lifespan we have composed a small list of things to be wary of when choosing a construction company to build your dream home.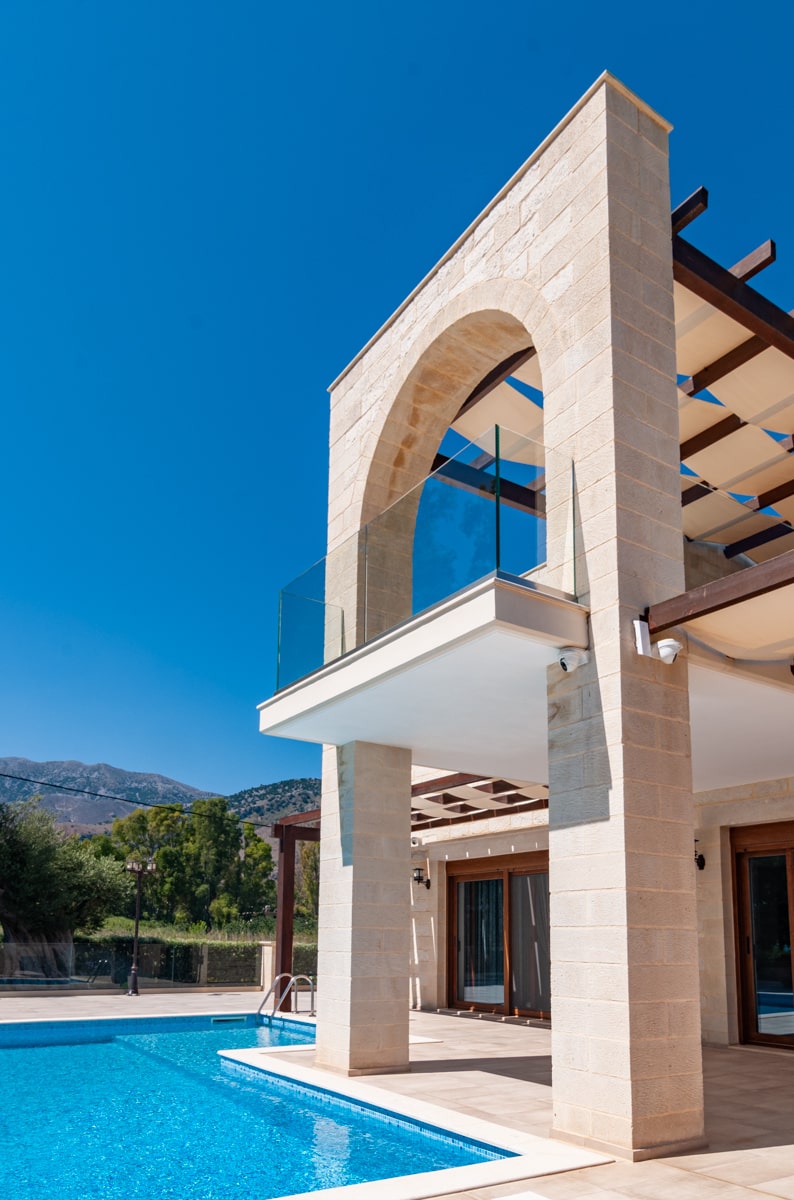 Construction Company in Crete : How many years in the business?
A company's strong lifespan is for sure a strong indicator that this company has something to offer to the community and to the person selecting it for building a home in chania. Subsequently, if a company has many years of expertise in the construction or villas management , a lot of customers will be a nice pool of information for them. You can seek information about their building quality and their work ethics by asking locals or EU residents in Chania and learning from which contractor did they build their home. Also, you can find honest reviews online that give you a clearer view long before you start walking into a builders showroom.
Homes for sale in Chania: Ask the realtors and… .
Even if you have already decided to build your home from scratch, a good tactic is to see already made homes for sale in the area and find out who built the houses and check the construction and building quality by yourself. A reputable realtor or a villas management company  will possibly be able to help you with this and you may gather crucial piece of intelligence about the good builders in the area. Bear in mind that a transparent and reputable construction company will have no problem getting you in contact with previous buyers that will give you feedback about their work and their whole experience through the building process.
Don't forget the VAT and the legal papers.
Throughout the years we have seen that a lot of builders or small contractors have this as a side hustle and they are not working legally in this area. Many craftsmen usually combine 2 jobs in order to complement their monthly income.
By choosing a construction company you rest assured that everything is going to be legal, that a company has a working licence and you will get expert information about the legal papers that always come along with building a new home. Information to the point is crucial and will possibly save you money in the long run , because you will be rest assured that everything was done right from the beginning. Usually the VAT , the legal documents as well as the workers working allowance and working stamps have to be set up correctly in order to not avoid wasting time but also not paying unnecessary fines on the way.
Take a close look at the employees.
When choosing a construction company to build your house, it is very important to find companies that apply all the work ethics and good cooperation throughout all its members. Remember: A happy worker is a good worker, and you definitely need happy workers building your dream home. Watch carefully the company's staff, if you see the staff changing regularly then this may be a sign that something is off. You have to always bear in mind that you are the funder of the house, you are in charge and you have to be aware of everything. If you think that something is off you have to contact the manager immediately.
Have everything in written form.
"Verba volant scripta manent" , as per latins say. This means that you have to have everything written when negotiating or opting for a new house. By doing this you have legal evidence that something ought to be done but didn't. This is only being done by reputable construction companies that are valuable to the customer and respecting its needs and desires. By having everything into some kind of contract both sides (you and the contractor) are covered if some infraction of any rule is being done, which then will make solving it a lot easier, without having to go into some tedious and lengthy legal battle.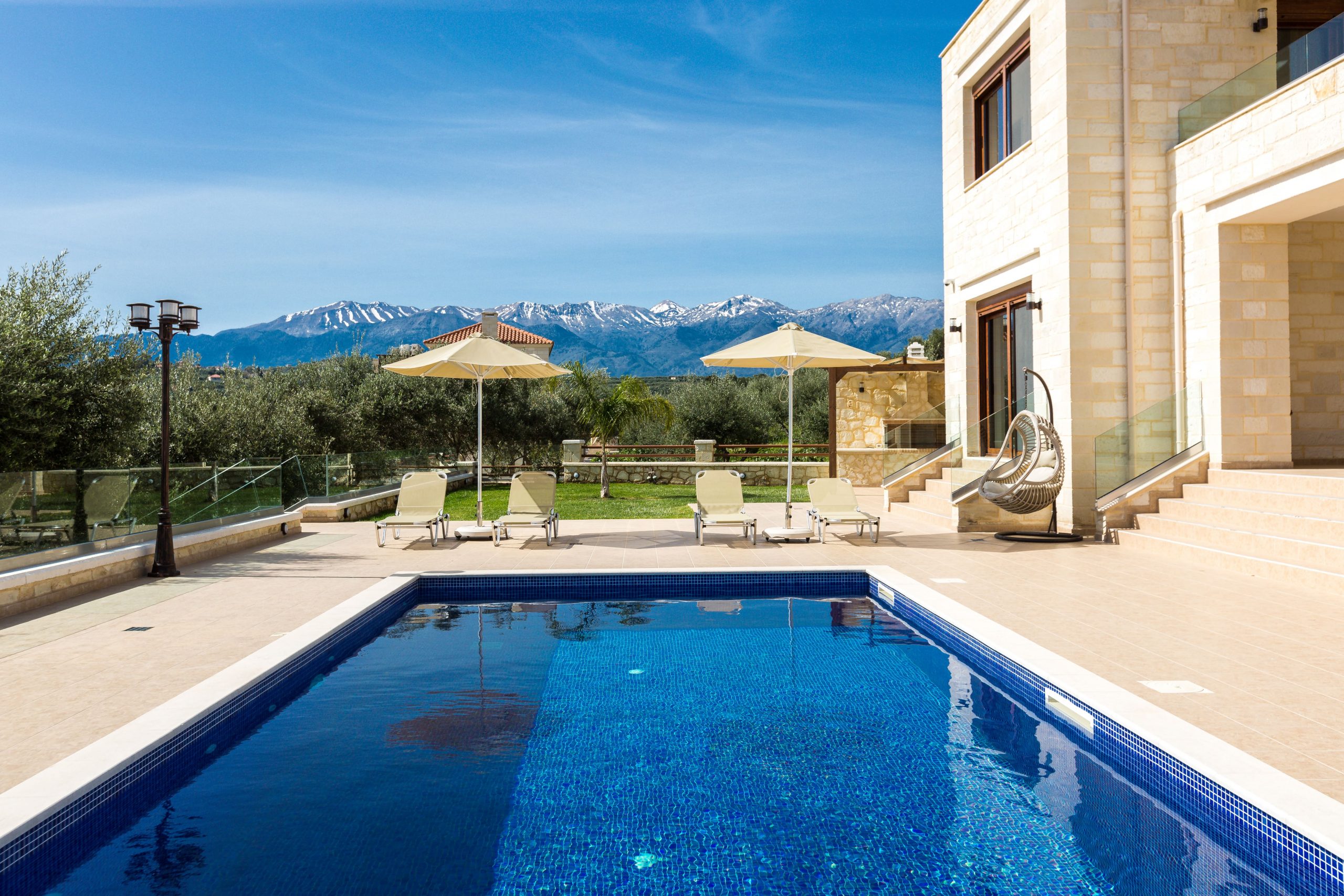 Request a full time schedule.
There have been many times that a client requested a house but due to inabilities the project was delayed by months or years. A successful construction company will already know the difficulties of the job (bad weather in winter, legal papers delays etc) and will land you with a secure time table for every work that needs to be done making a plot of land into a luxurious home in Chania. If someone is trying to close the deal by over simplifying things and promoting fast and reliable work without a lot of fuss , you might have to reconsider something. Remember that, if something sounds too good to be true, it probably is!
Our construction company vision:
Since 1994, we have envisioned construction in Chania as fulfilling our clients needs and prospecting the best solution out of our clients hard earned money. We always insist our customers that they make extensive research and don't fill any rush that may lead to some uncareful decisions. If you have any questions you can contact us here, or learn about the European Union building principles, policies by seeking information here  .