There is a steadily increasing demand over the last years for villas construction companies in Greece in  Crete as well as for stone houses in Crete and property management  all over the island.
What concerns many of our buyers, from europe, in Greece and overseas is the type of contract that they will establish in order to build their villa in Crete. In this article, we will give you crucial intelligence why its a good idea to consult a construction company for your dream house. We will start this article by analyzing why having an inexperienced crew take over the building process is not a good idea.
Don't mess with amateur construction companies in Greece.
During the past years, we have seen an enormous increase over the number of craftsmen and small contractors that have entered the construction sector. This is considered absolutely normal because of the increase in the demand for stone villas in Chania and luxury houses all over Crete.
However, most of the builders are often inexperienced, and they don't adhere to the official timetables or to the estimated cost they first agreed upon . This affects negatively the customer that wants to build a luxury villa in Crete, resulting in losses in time, money, and the potential risk for fines in case of any governmental inspection. We certainly don't say that everyone is a dubious businessman, but certainly you have to keep a close eye during your negotiation process.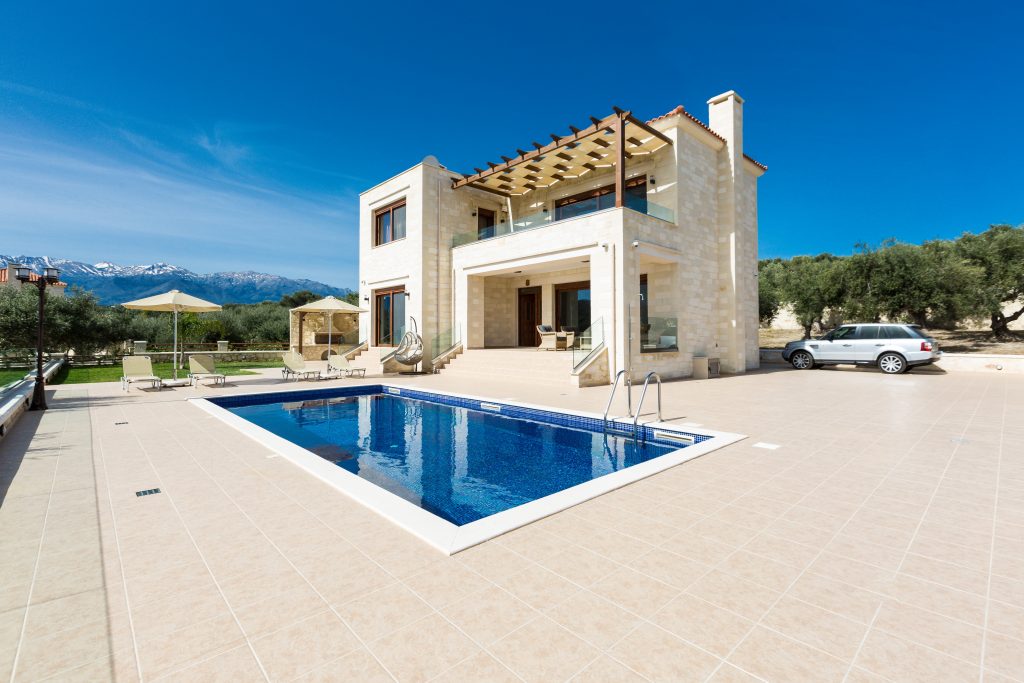 Construction companies in Greece – Crete: We stick to the timetables.
By hiring a construction company to take care of your construction you will be rest assured that whatever we say, we will deliver. There are plenty of successful construction companies in Greece and all over Crete that due to years of experience they will know for sure how , and when will they finish what they promised.
For sure this is going to be written in legal documents so they are liable for the things that they promised altogether. By doing this, you will have the necessary peace of mind in order to concentrate on the things that really matter, such as the furnishing , the extra electrical appliances, decorative items and so on. The peace of mind doesn't end on the timeframes, but also goes to the extent that everything will be done the proper way.
Most construction companies in Greece have a whole team of accountants, layers, and building specialists that have a vast knowledge of the Greek laws, and bureaucracy. By appointing those specialists you can be certain that everything is going to be done flawlessly both on the construction side, but on the legal side as well.
Villas for sale in Crete: Superior Build Quality.
If you are looking for villas for sale in Crete we can certainly say that a big percentage of them are made from reputable construction companies. This has a good effect on the construction quality, as years of experience have made them extremely careful on things that really matter in our islands topography.
A good reputable company will have in mind the long term reliability and they will try their best to have a good brand name into the construction sector. You have to look into companies with a huge portfolio concerning construction. All of the construction companies will have to make their best efforts into building a sturdy house with no problems in order to make them reputable and get them clients on the long run.
Mouth to mouth advertising and honest reviews from happy customers is what companies strive for, and we , at Kyriakidis construction company are very proud to be operating from 1994 till to this day.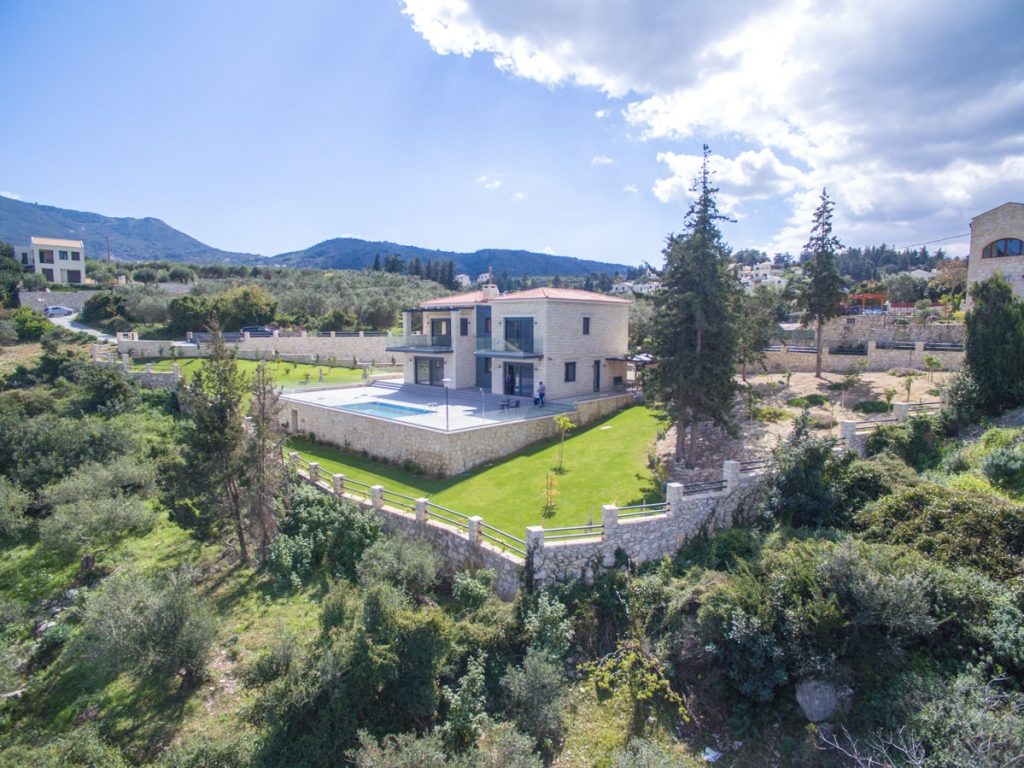 Villas in Crete fundamentals: After sales support.
A stone luxury house in Crete is maybe your dream vacation home in Greece. However, we tend to say that houses are living organisms and obviously you have to take care of them periodically. There are numerous things that need regular maintenance from the owners side, even short after you buy a house in Chania.
Some examples maybe some occasional gardening and pruning into your backyard, some plumbing and electrical faults or maybe just a simple preventative walkaround of your villa. There are plenty of craftsmen in the island, however when having strong bonds with a construction company you will likely get more express service, more professional service quality, and quite often better prices.
A well established construction company will have a big and qualified team of various craftsmen that are in charge for different types of work during the building phases. This means that we can act swiftly, and effortlessly, giving you the best maintenance , when you really need it. You may also seek for some maintenance packages that many construction companies in Greece are offering, thus having more stress free time, enjoying things that really matter.