Our passion is constructing homes in Crete. A lot of our respected customers are loving our quality constructions and villas that we construct and sell, and in the later years, we have already seen an increase in demand for modern greek homes. 
Living in Greece has already been a dream for many of our clients who are constantly asking us for the construction of a home in Greece that bonds modern contemporary greek architecture with elements of folklore and tradition of our past. In this post, we will unfold 4 hidden tips to build, renovate or alterate your dream house into a modern greek home with elements of the past.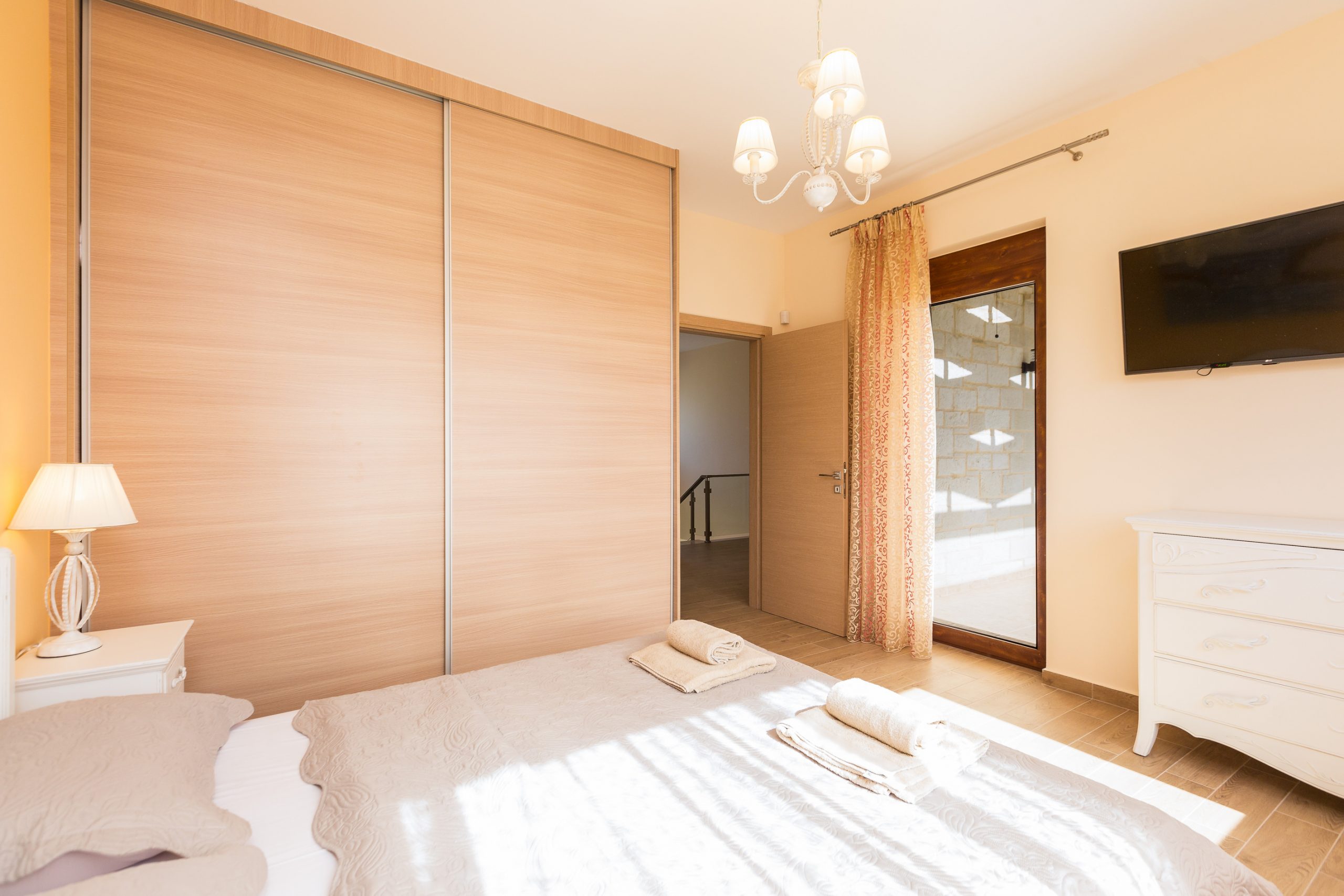 Modern Greek Homes: Bonding present with past.
Our construction company in Crete has skilled professionals that can make your dreams of buying a home in Crete a viable reality. We have already built many stone villas in Crete and our philosophy is to combine elements of luxury living with traditional greek elements for the perfect modern greek house. 
Our Architects: Making your dream home in Greece a tangible reality.
Our technical team, in accordance with our construction company, are always working together to give you the best solution on your choice to buy a home in Greece.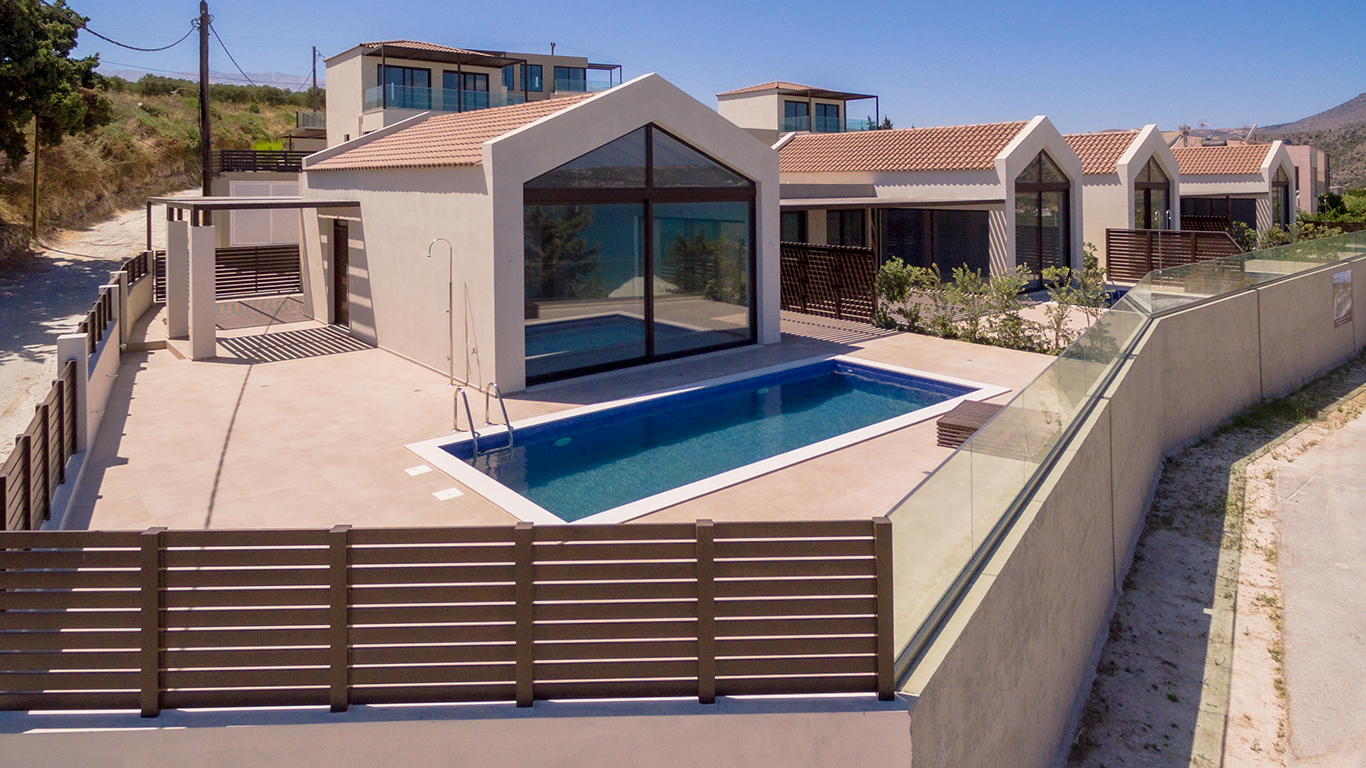 We are always trying to embody our Greek history, greek architecture, and tradition into the luxury villas that we construct.
Fireplace: Your cozy home in Greece essential.
For centuries, greek houses were having fireplaces that played a double role in the home's daily routine. First, as expected they provided heat and protection from the climate and secondly, there was the place that the family used to cook, taking advantage of the fire that was freely available at the fireplace. They would also gather around the fireplace to socialize making it a family bonding occasion as well. 
This pathos for the fireplace element continues in many greek homes as well, and our construction company in Greece proudly supports this endeavor.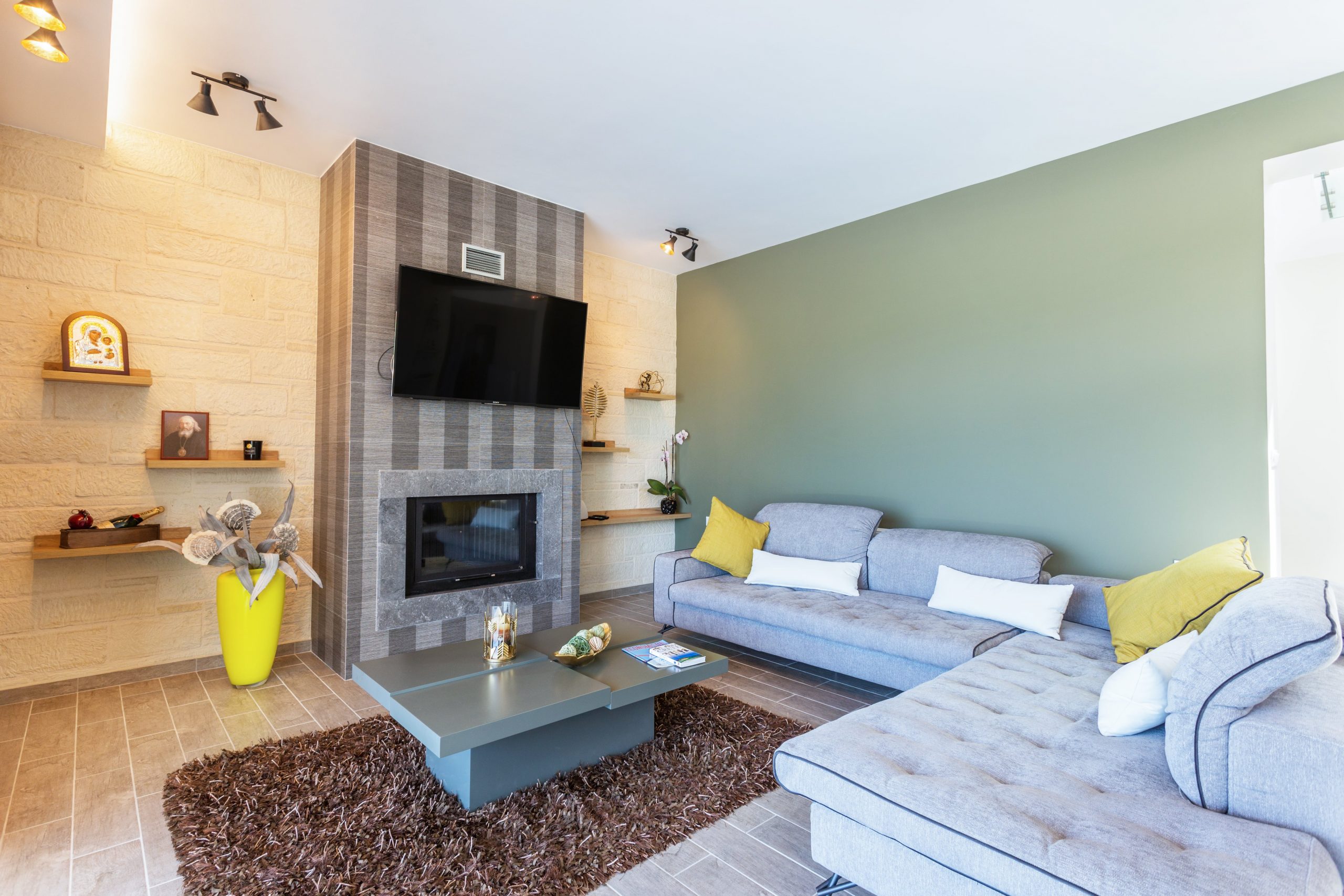 In the villas that we construct and sell you will see our efforts in building fireplaces too, which are a direct approach to the traditional way of Greek living and the resemblance of the past.
Ontas: Your primitive second floor.
If you decide to renovate your existing home in Greece and you have enough height clearance, maybe you should consider establishing a second floor in your building. In the past decades, homes that were in mainland villages of Chania were having the so-called Ontas. This was a wooden construction with large wooden trunks horizontally oriented where the second-wooden floor- was to be established on top. Wooden plans were then put together to make a small extra space that was used for storage purposes, as a guest room, and many more.
On some of the homes that we have for sale in Crete, this tradition is also present. Wood is a natural material that has very good heating and cooling properties and also bonds with the Cretan countryside. It is easy to establish this extra space that reminds also an element of the past in your modern greek home.
Marble: What Greece is proud for!
Greece is amongst the biggest producers of marble worldwide. The significance, popularity, and finest quality of greek marbles is also visible from ancient years. Akropolis, countless temples, statues, and artifacts were constructed with marble that lasts up to this day. The area of Penteli in central Greece s one of the most famous sites for marble.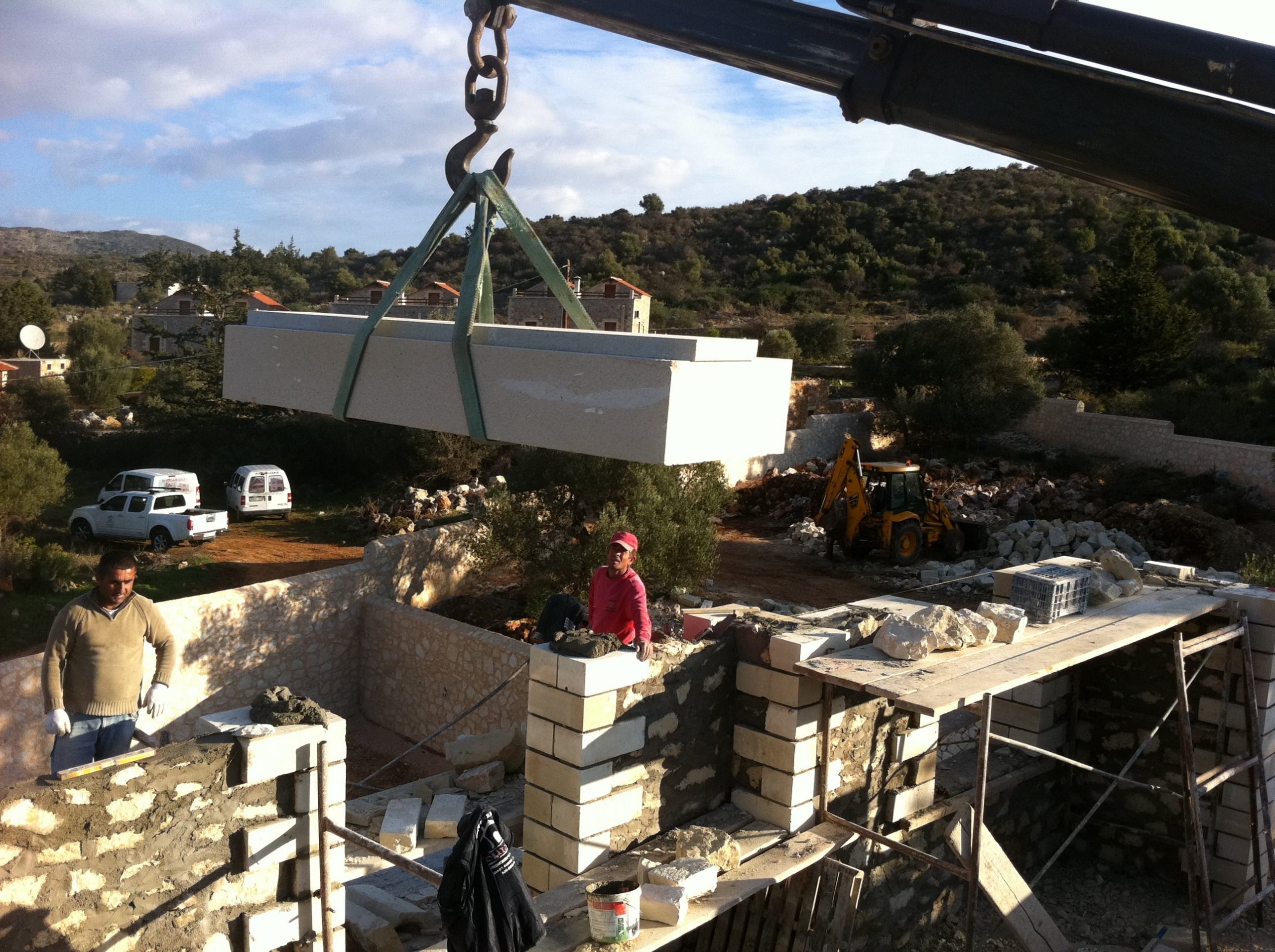 Modern greek homes have also the tendency to use marbles, either in the staircases, on columns, or in the flooring of the house and especially in the bathroom.
Having marble in your contemporary house in Greece gives an eternal architectural character that seems endless.
Marble is used extensively in Greece and we tend to construct many of our houses for sale or our investment opportunities with this in mind. 
Wood: An all-time classic.
A modern house in Greece has to also contain wood. Wood is a natural element found in abundance in our country.  From the traditional ontas, up to the wooden floorings and decorative elements, wood is a construction material that is contemporary and can give your modern greek house character, warmth, and snugness.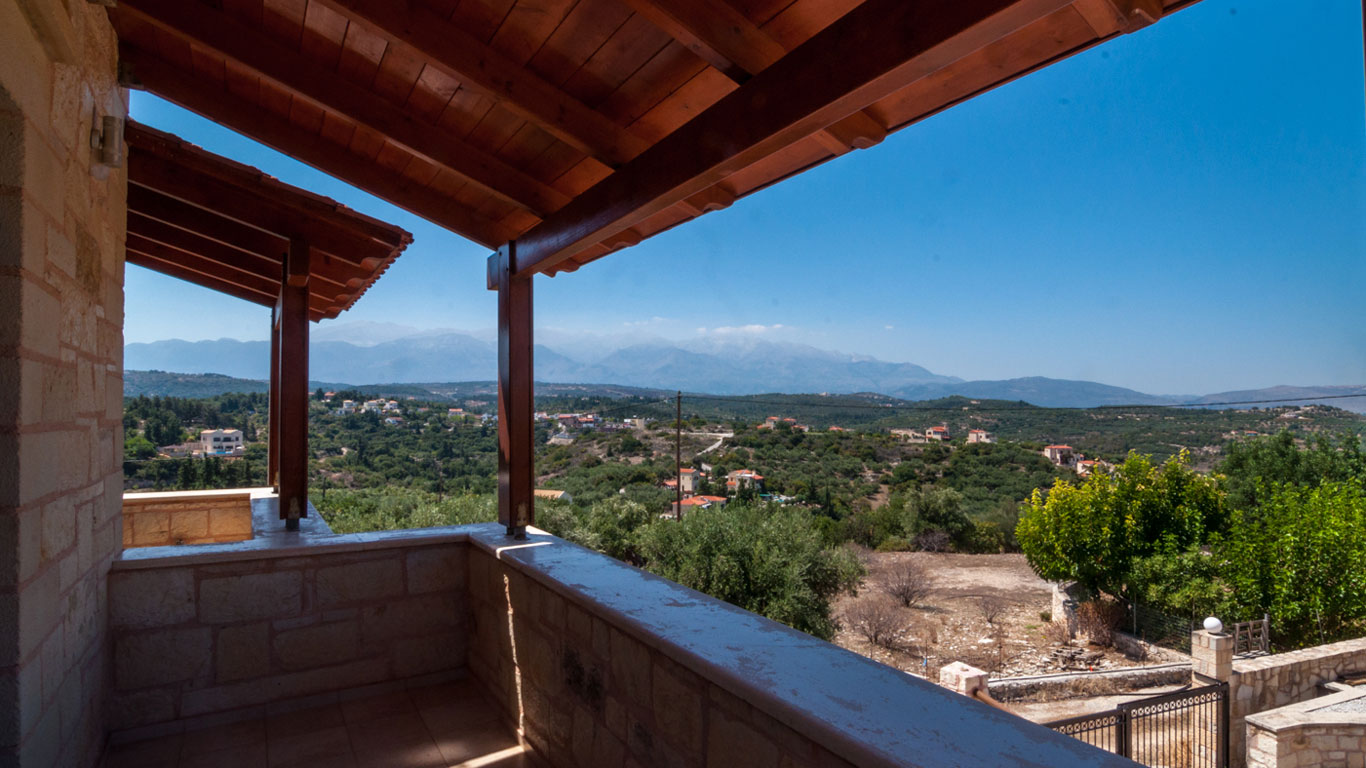 You can also incorporate wood into your home decoration by having wood decorative materials, wood benches in your patio, and many many more.
Our vision
We always try to bond past with the present, and contemporary Greek architecture and design with elements of the past. It is our mission to honor the past and our country's long history and ethics. You can contact us now to present you who we are, what we believe, and to find an ideal modern home for your residence in Greece. After all, it is our passion for the last 25 years!