OLIVE CRETE STONE VILLA PROJECT
Almyrida - Gavalochori | Apokoronas
0€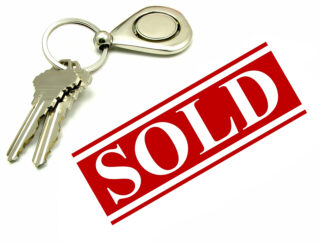 Stay in touch with nature, and experience a friendly and hospitable environment, enjoying mesmerizing views and complete privacy, features that will make Olive Crete stone villa project a memorable Cretan villa for a comfortable stay and relaxation.
Olive Crete is a new project recently developed by our construction company, which will be built on an impressive 109 acres plot with amazing views of the wild and unspoiled Cretan nature, olive groves and tall cypress trees, and the site is located just a few minutes drive from the tourist areas of Almyrida and the traditional village of Gavalochori.
Villa Olive Crete, ideal for family holidays, outdoor activities and tranquility away from everything, but at the same time, close to the village and the sandy beach of Almyrida. Discover the absolute carelessness and relaxation you desire in this spacious stone villa with a large pool and stunning views of the olive groves and the Cretan Sea.
Total area of the villa: 308,58 sq.m. + 29,70 sq.m. Guest House. The front door leads into a spacious hall with a wardrobe and a staircase leading to the second floor. The building itself is divided into two parts, on the left side there are: a large living room with a dining area and a comfortable open-plan kitchen, and on the right side: 3 bedrooms with their own bathrooms, an additional guest toilet and a room for storing utensils and food.
On the second floor of the villa there is a huge master bedroom with its own bathroom and dressing room. The bedroom has an exit to the balcony, as well as to a spacious veranda with a pergola.
The perfect view from the second floor – it is always green olives and cypresses with a strip of blue horizon of the blue sea. Next to the villa there is a large recreation area: a sun terrace, a swimming pool with a total size of ​​90 sq.m., a covered pergola for relaxation and barbecue. The ennobled plot of the villa is surrounded by a stone fence in order to ensure complete privacy. For more comfort of the owners the project provides separate from main house a guest house for the staff, with one bedroom, bathroom and small kitchen. Quiet and green area, fresh air, delightful atmosphere, crystal clear sea, proximity to the village and all amenities make this place ideal for living and recreation at any time of the year. The house is made of traditional Cretan stone with elements of concrete and iron awnings and is made in a modern style, creating a delightful atmosphere, an extraordinary aura of comfort and coziness.
Functional stone building with natural Cretan stone (wall thickness of 60 cm)
Proper placement for maximum ventilation & lighting, guiding the view
Natural materials used in construction (Stone, Glass, Wood) and the corresponding design methods
Fortified supporting structures for maximum strength (top quality concrete & steel S 500s)
Electric & Solar water heater for hot water
Built-in kitchen
With electrical appliances (fridge, oven, stove, extractor hood and dishwasher)
Additional water tank for greater autonomy
Inox protective staircase glass railings
Wardrobes in all bedrooms
Bathroom & WC Accessories
Italian floor tiles
Private swimming pool
Outdoor shower by the pool
BBQ & sink with wooden pergola
Channels air conditioning system for supplying cold and hot air through air ducts
Aluminum windows and external doors' frames with double, heat-insulating glazing, fitted insect nets and electrically-operated rolling shutters
Italian non-slip tiles lining in Bathroom & WC
Alarm system & cameras
Video surveillance from a distance
Exterior lighting for villa, pool & plot
Spacious veranda & big balconies
Exterior protective glass railings on the balconies and inox-based courtyard
Electrical entrance gate
Stamped flooring at the entrance of the house
Parking with wooden pergola
Geast house 29,7 sq.m.
Interior doors from mdf & solid wood frames
Water-sewage tank (drainage)
Stone fence around the plot
Paying bills, keeping the final balance and the provision of various services upon reques
Landscaped garden around the villa with plants and flowers
Olives tree for the olive oil
Restaurants & cafés & minimarkets nearby
Maintenance services for the house upon request
Gavalochori is a traditional Cretan village situated in the Apokoron region about 3km inland from the coastal village of Almirida. Gavalochori is an old historical village with particularly interesting and well-preserved folk architecture. In this officially protected, traditional village a lot of interesting buildings can be found, such as the 18th century two-roomed, arched olive oil press, the temples of Panagia and Agios Sergios, the old school, and many residences. Many of the well-known Gavaliana wells still stand within a fantastic landscape. In addition, there is an excellent folklore museum at Gavalochori Village; here you can see the history and the culture of the village. It is hosted in a renovated Venetian building with stone arches. The museum was founded in 1967 but was inaugurated in September 1993. It is housed in a building typical of the local traditional house architecture and occupies two levels. The first room represents the most typical traditional house of Crete, which is known as kamarospito. This type of rural house was initially single-spaced and had an arched opening which more or less divided it. In the second half, one can see exhibits made of silk, such as women's clothing and weavings for household use. The pottery section (jugs, oil lamps, etc) and the historical collection of arms, paintings, etc, are in the third hall. Passing on to the fourth room one can see bobbin lace and parts of a wood carved ecclesiastical iconostasis. In the last room, there are elaborate stone artifacts.  Finally, there is an agriculture and tourist women"s co-operation on the main square, which has a cottage industry producing knitting embroideries and laces of delicate art. It is named after the Gavalas family who lived here during the reign of the Venetians.
Gavalochori is four kilometers from the coast at Almirida. The population is around 500 but this number swells in the summer months as tourists, relatives, and visitors arrive. Several family-run tavernas offer the visitor tasty dishes of Cretan cuisine in addition the village has many shops, two cafes, a pastry shop with a cafe bar, the village pre-school, a graphic design studio, bakery, three grocery stores, and a handicrafts shop. Many interesting walks exist around the village in the unique region of Apokoronas.
Location: PB 422 Gavalohori, Vamos, Chania 73008, Greece    / Coordinates: 35.42383600,24.20736200