DELINA STONE VILLA
Plaka | Apokoronas
0€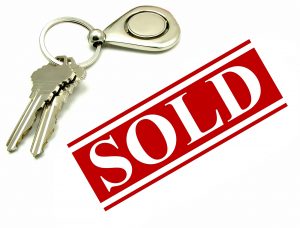 The complex of two two-storey stone houses with pools on total plot area 7613 sq².
Note: Both houses was SOLD!
The villas have been specifically designed for maximum comfort on your holidays or even for a living all year round. The villas have exactly the same floor plans with (total area 203 sq² for each house) , and has its own fenced land plot and a private pool. On the ground floor there is a spacious living room with open-plan kitchen and a small bathroom. Huge windows create an atmosphere of space and light and a beautiful panoramic view will not leave anybody indifferent. The second floor consists with two comfortable bedrooms with private bathrooms. All rooms have access to a huge balcony with an amazing view you, so you can enjoy the blue horizon of the sea.
It's convenient structures with a lot of extra equipment for ready to use in all the villas, such as heating pump for cold and hot air in all rooms, solar panels, complete accessories in the bathrooms, built in appliances, beautiful wardrobes in all bedrooms and high quality tiles, will allow you to live comfortably all year round.
Each villa has a private swimming pool and a landscaped, well kept garden, which will make a truly unforgettable your living here!
Functional stone building with natural Cretan stone (wall thickness of 60 cm)
Proper placement for maximum ventilation
Natural materials used in construction (Stone, Glass, Wood) and the corresponding design methods
Full heat and hydro insulation, approved  by Greek organization KENAK 
Fortified supporting structures for maximum strength (top quality concrete & steel S 500s)
Electric water heater & Solar panel for hot water
Fitted kitchen with built-in electrical appliances (fridge, stove, oven, extractor hood, dishwasher)
Separate water tank for greater autonomy
Fitted wardrobes in all bedrooms
Bathrooms and WC accessories of the most famous brands
The interior design of the villa has been specifically designed by our experienced designers
Autonomous diesel heating
German aluminum windows and external doors' frames with double, heat-insulating glazing, fitted insect nets and electrically-operated rolling shutters
Bathrooms and toilets tiled with top quality tiles
Video surveillance from a distance
Private swimming pool with (water) dimensions: 4,5 m x 10 m (52,50 m2)
Water-sewerage system
Exterior building lighting & land & pool
Alarm system & cameras
Spacious veranda & big balconies
Italian floor tiles with non-slip tiles & marble a  top quality
Parking area & Landscaped garden with a barbecue, oven and sink
Stone fence around the plot
Restaurants & Coffee places & Minimarkets nearby
Maintenance services for the house upon request
Plaka Village in Chania Crete is one of the most known traditional villages in West Crete, in Apokoronas area. It is located 23 km. from Chania and belongs to Vamos Municipality along with the neighboring villages Almyrida and Kalyves. Unlike these villages, Plaka is not on the coast, but on a small hill (70 meters). Plaka village built amphitheatrically; offering excellent views of Almyrida and of course the blue Cretan Sea and Souda Bay. The village is verdant and largely retains its beautiful natural environment, as it is located on the slope of the Mountain Drapanokefalas where the vegetation is intense and varied. You can see olives and planes, undergrowth of shrubs, but also organically grown plants that have not altered the character of the area. Plaka has about 400 permanent residents, half of whom are foreigners, mainly British.
The village retains its traditional character to a large extent, although the locals will tell you that due to the recent construction, it has started losing its individuality In the local shops and taverns you will find local wine of high quality, not only to drink during your stay there, but also to take with you. The nearest beach is in Almyrida, about 1 km from Plaka, other beaches that can be found in the area are the beaches of Kalyves and the beach in Georgioupolis.
The distance to the city of Chania: 25 km (30 min)
The nearest beach with umbrellas in Almyrida: 1,5 km (3 min)
Distance to Chania airport: 32 km (40 min)
Almyrida Village: 1.5km away (kindergartens , schools, supermarkets, shops)
Distance from the port of Souda: 18 km (25 min)
Distance to Heraklion airport: 150 km (2 hours)