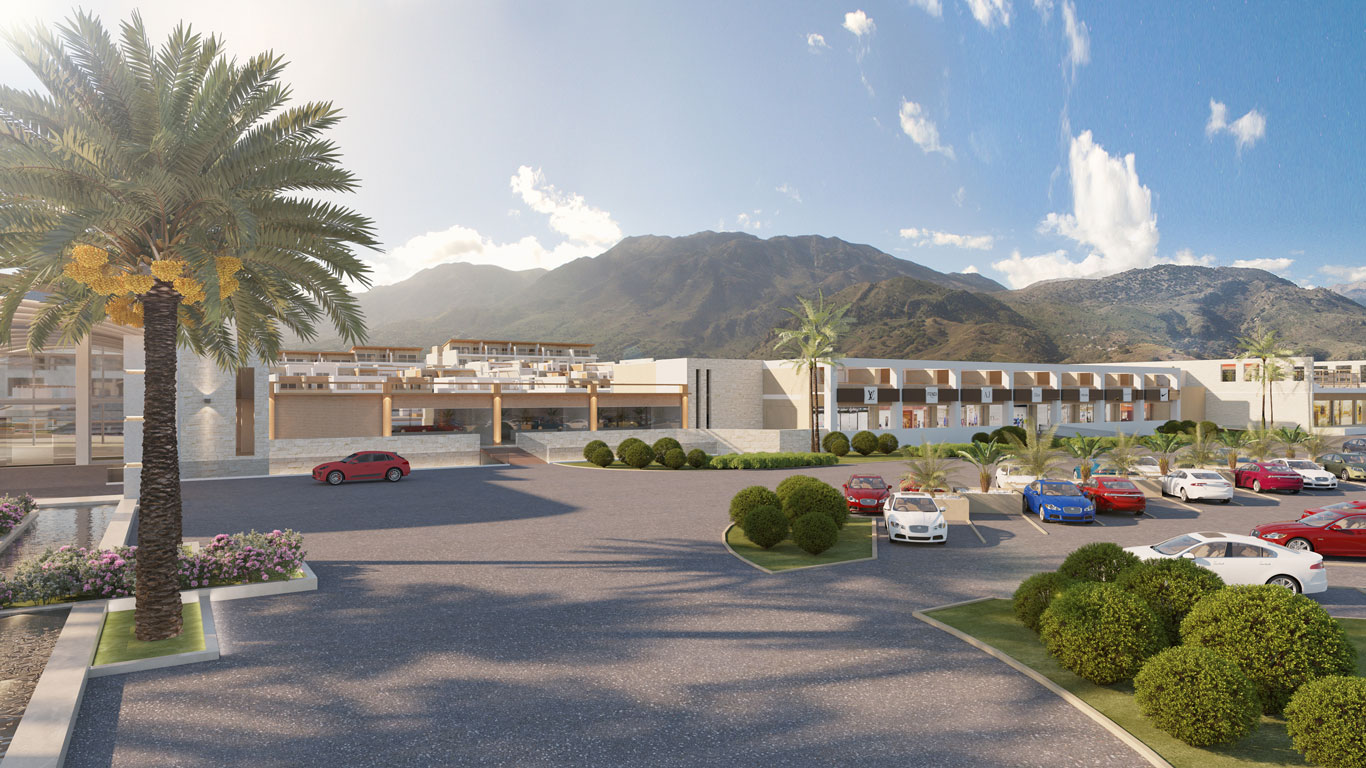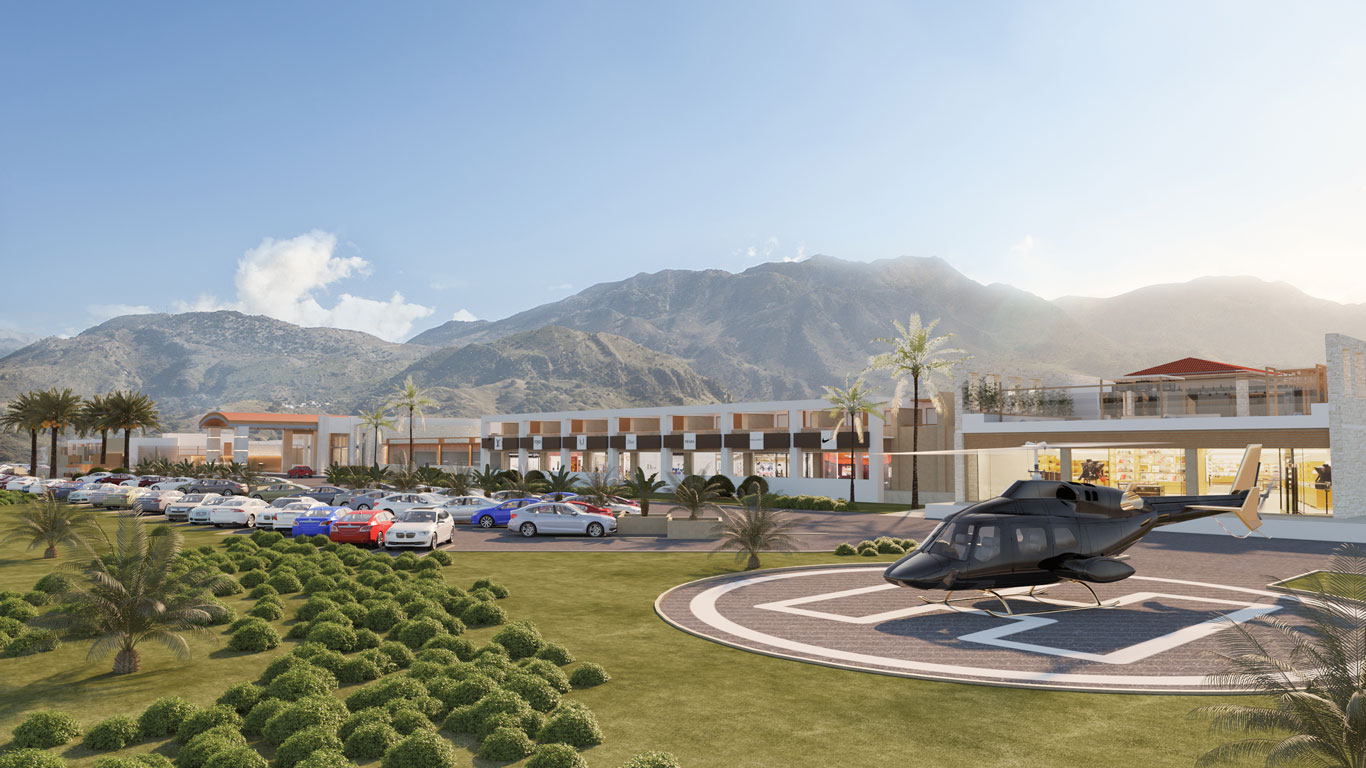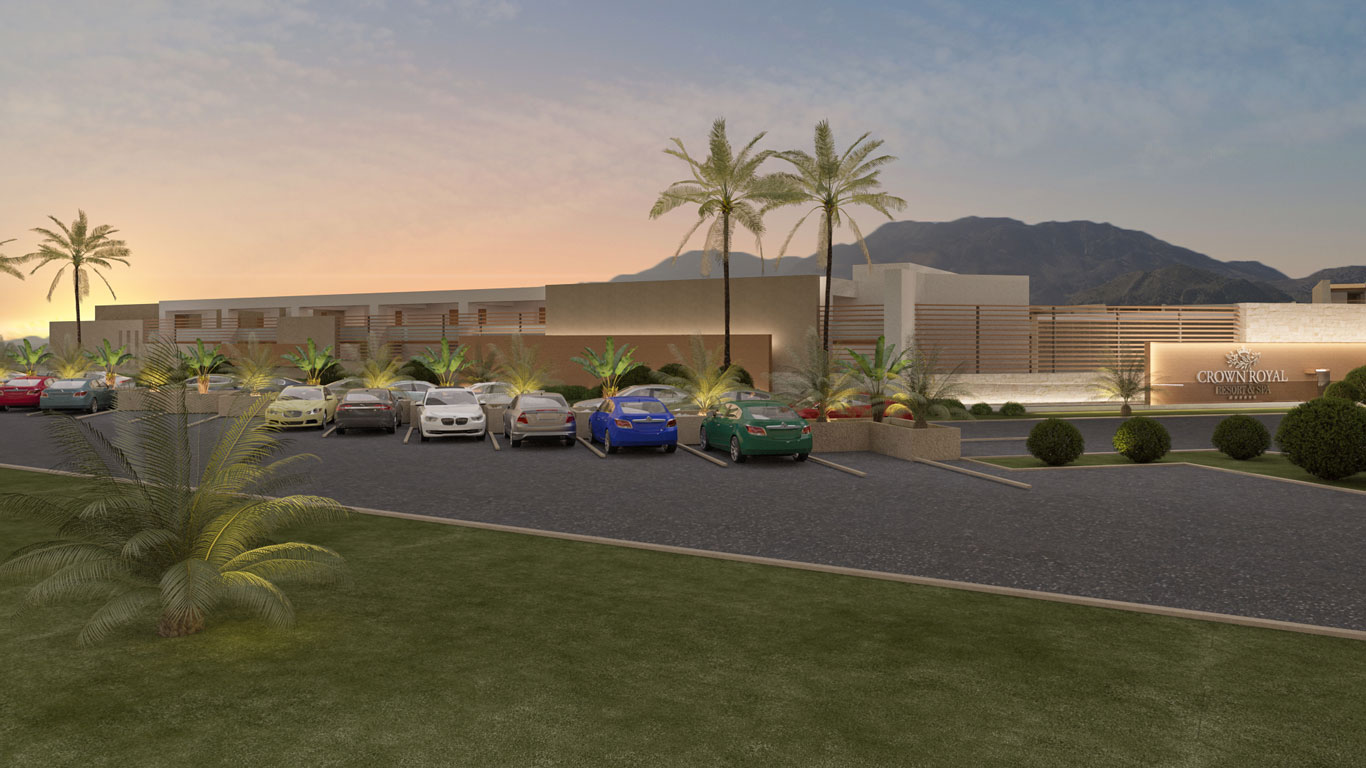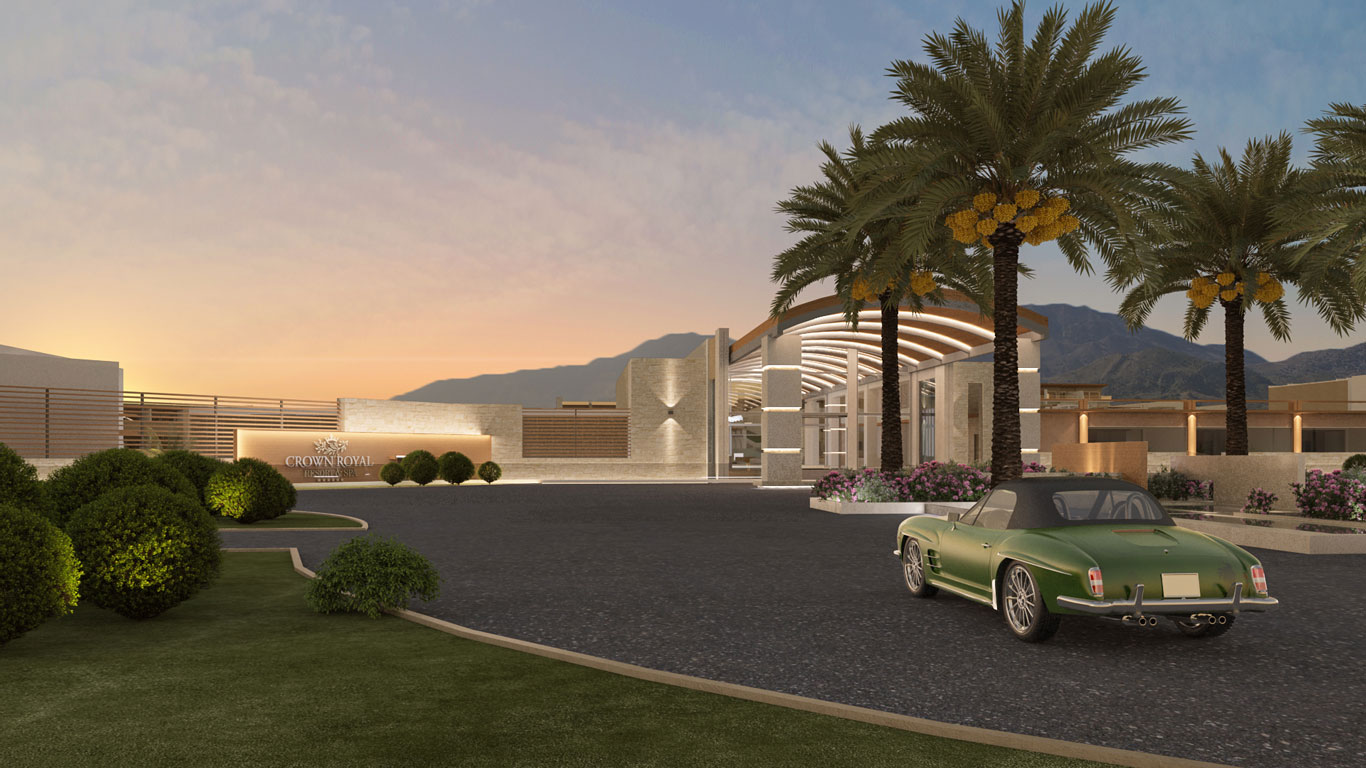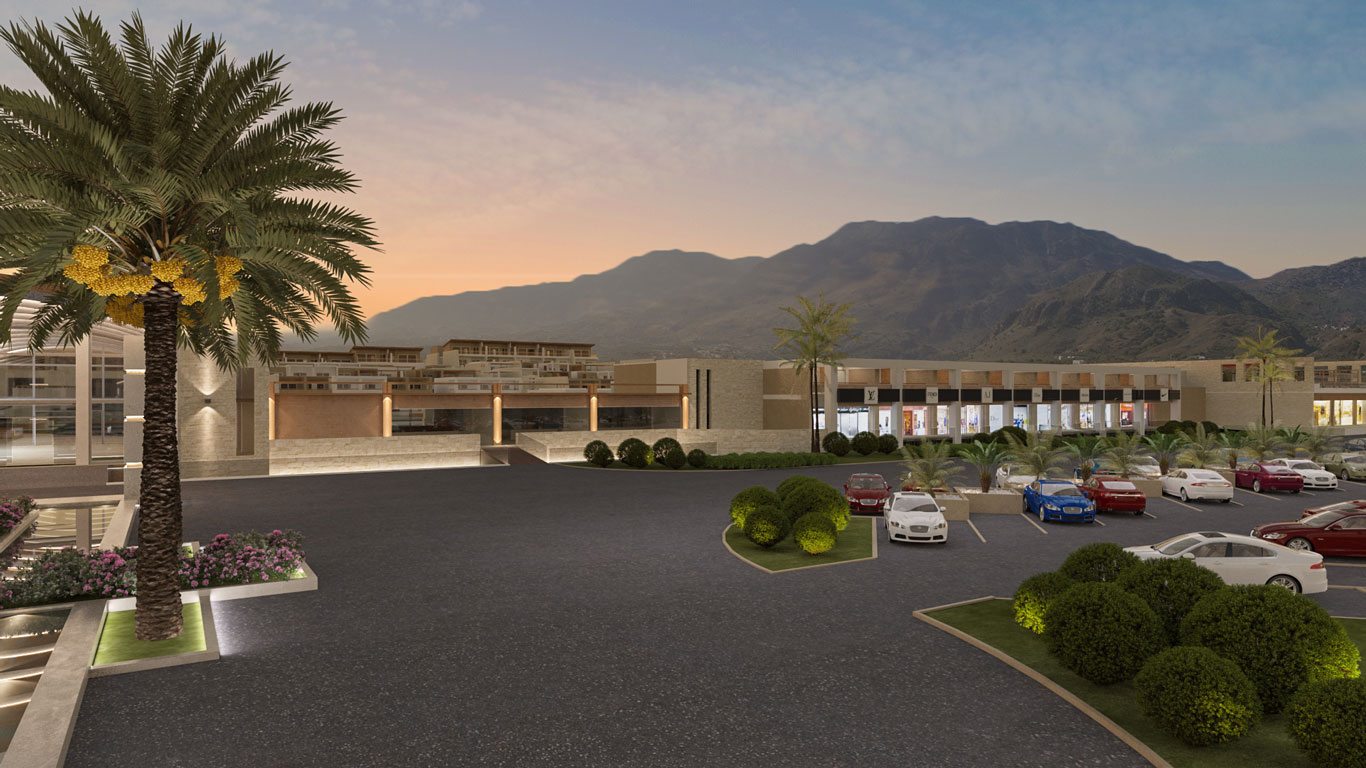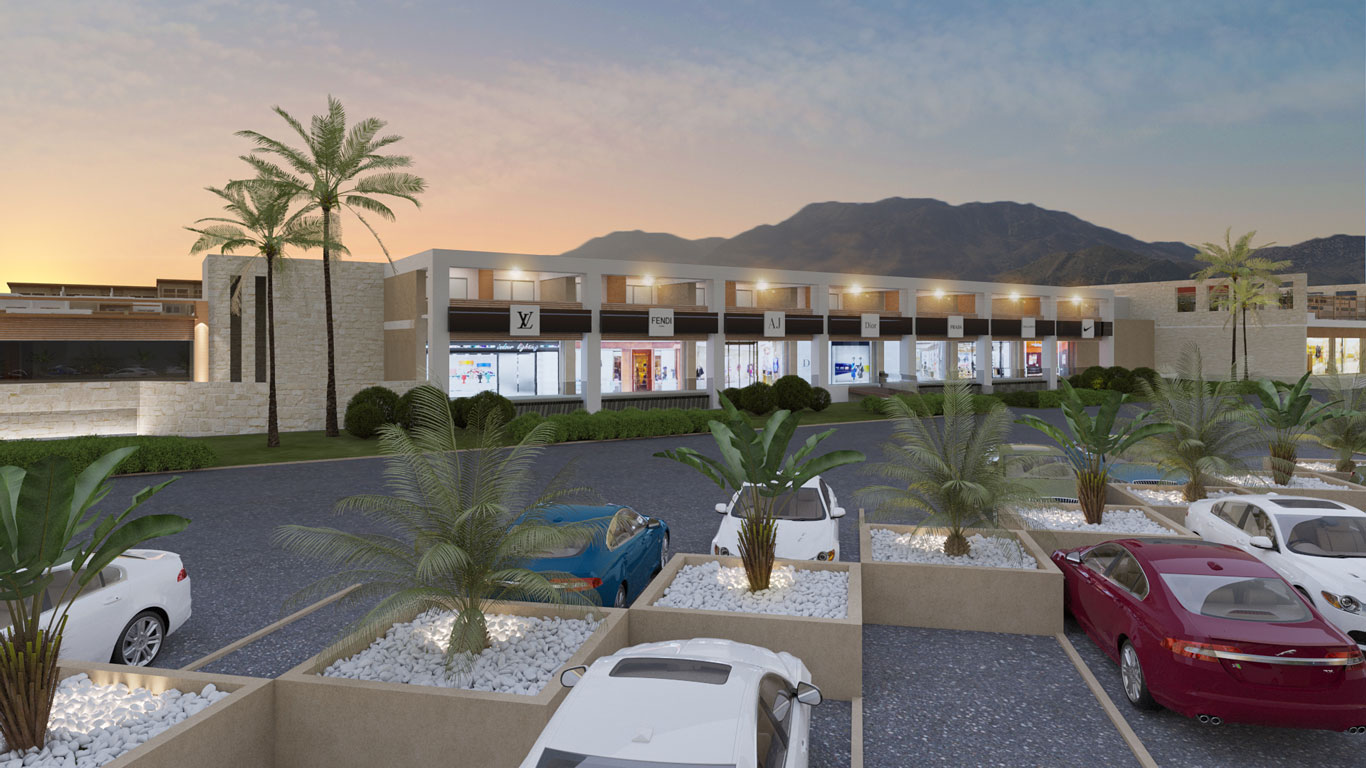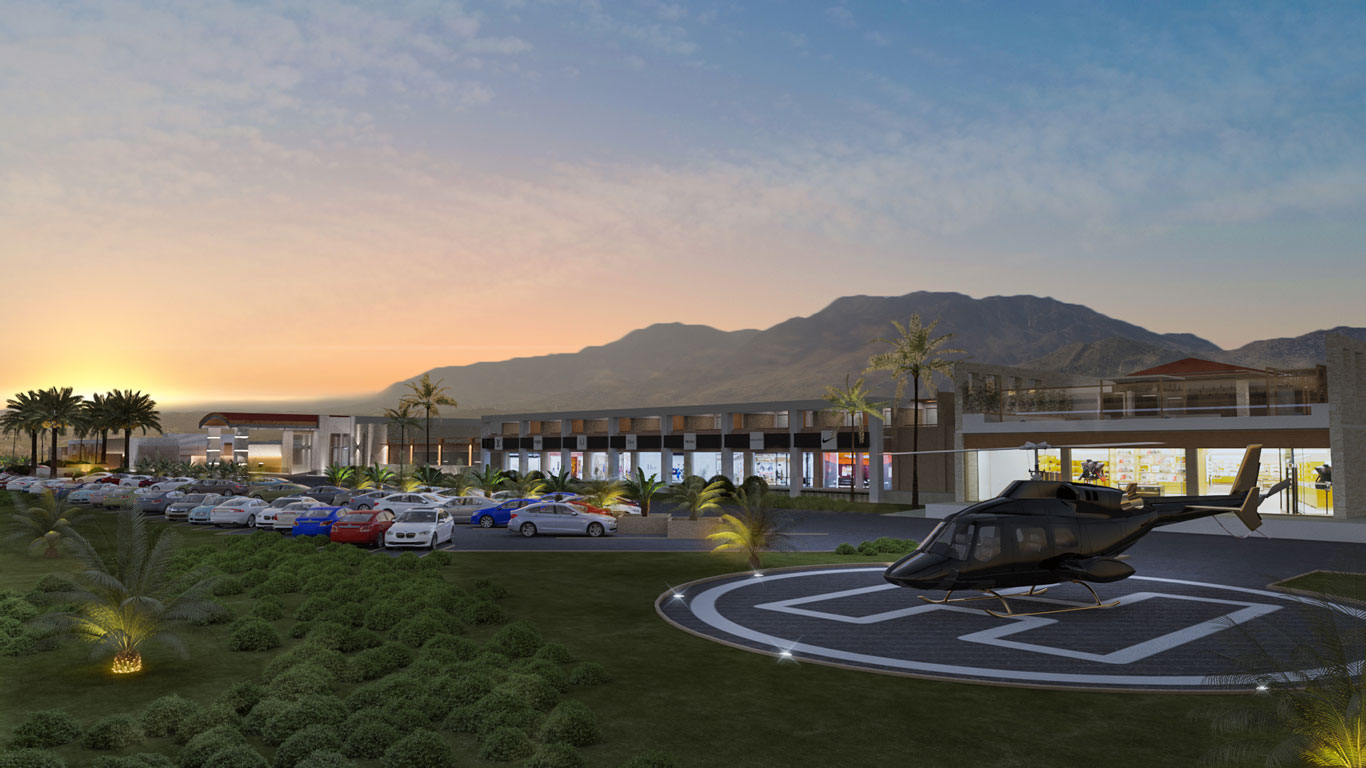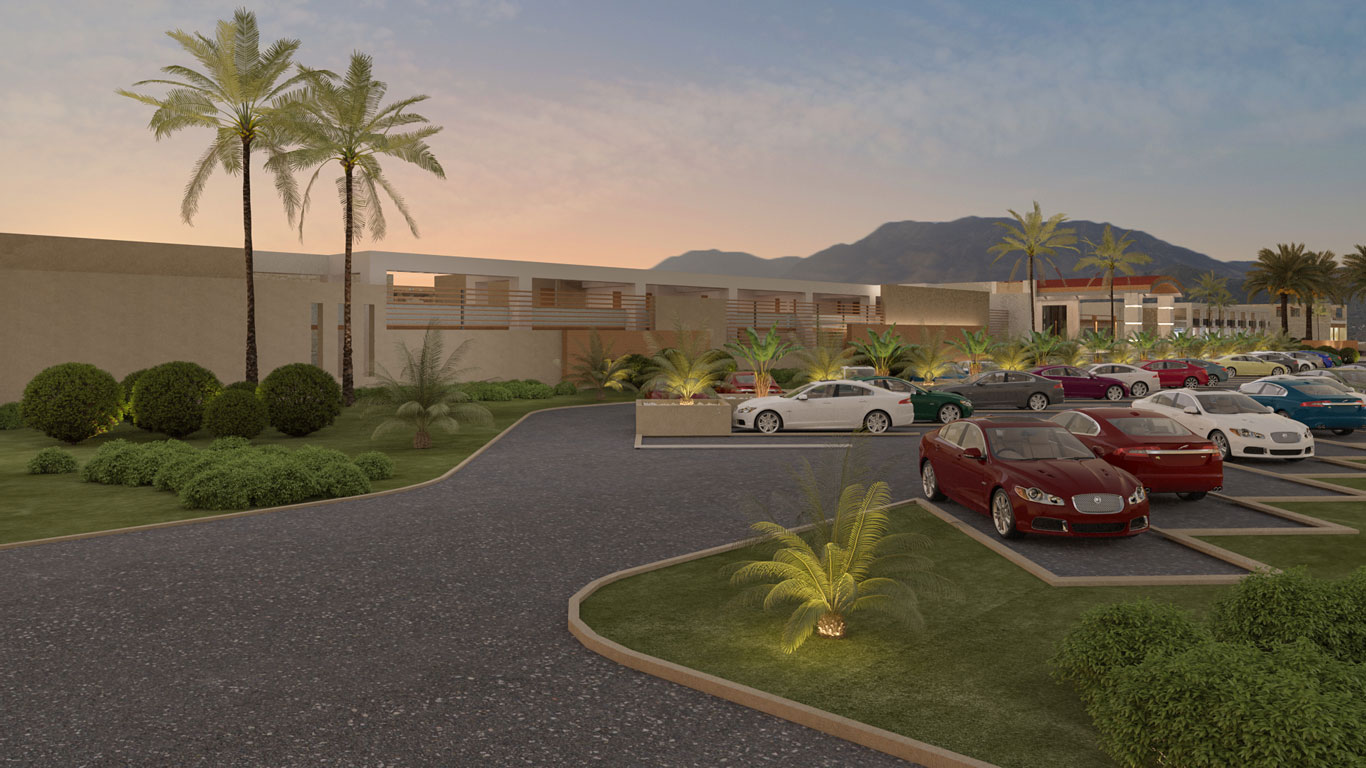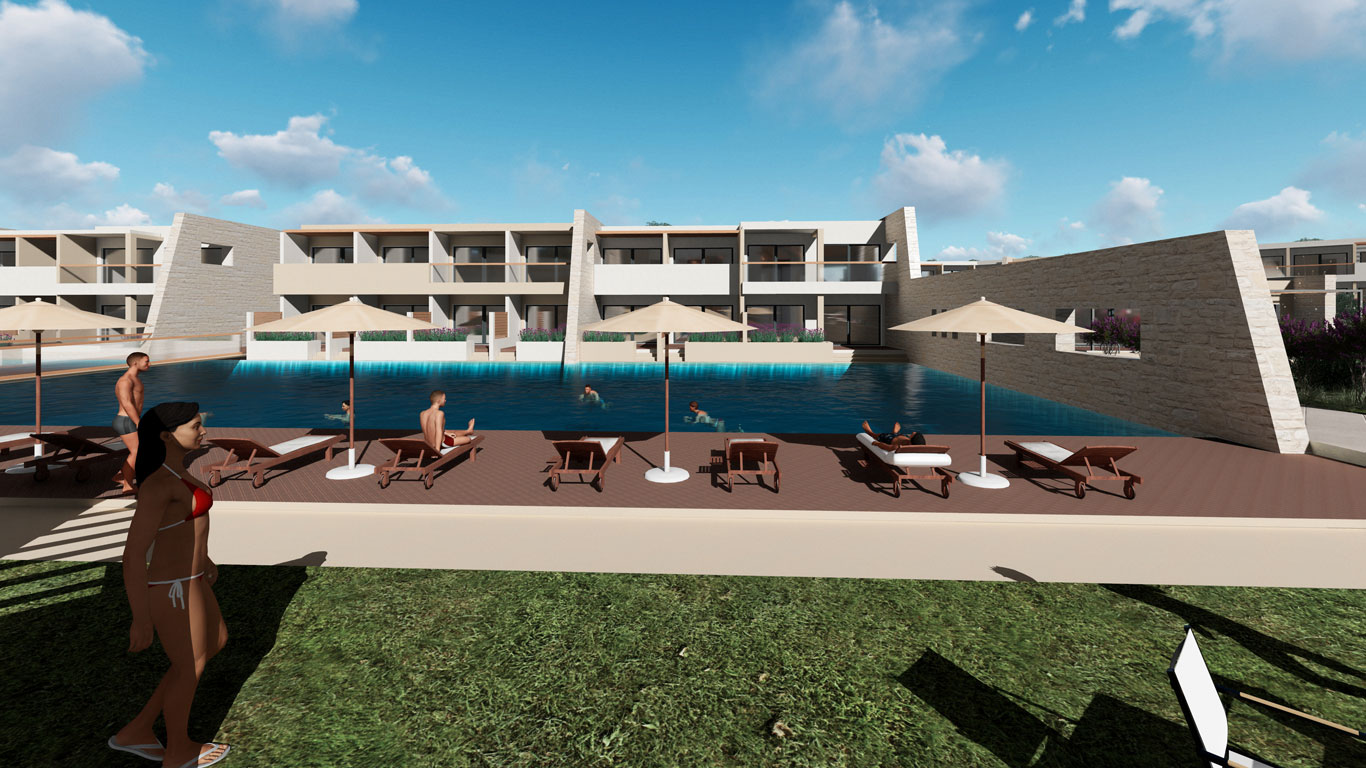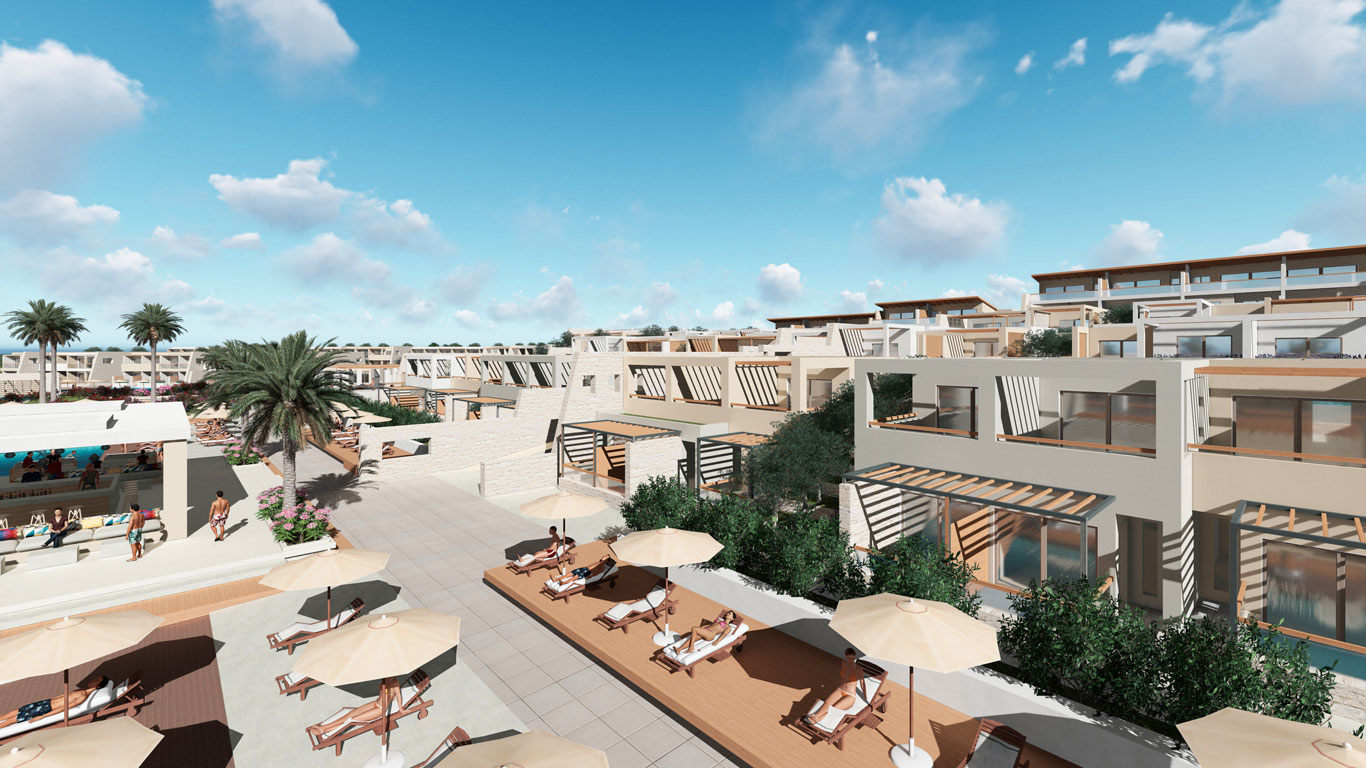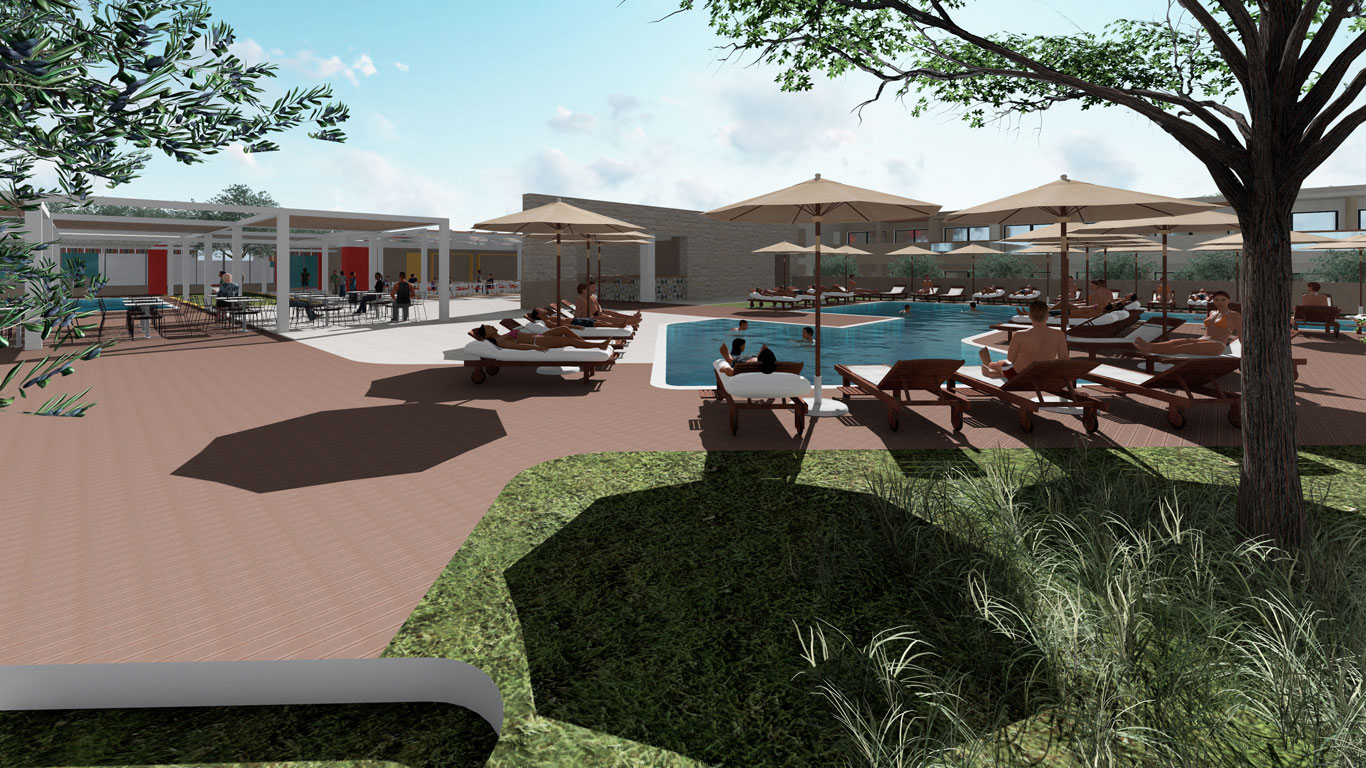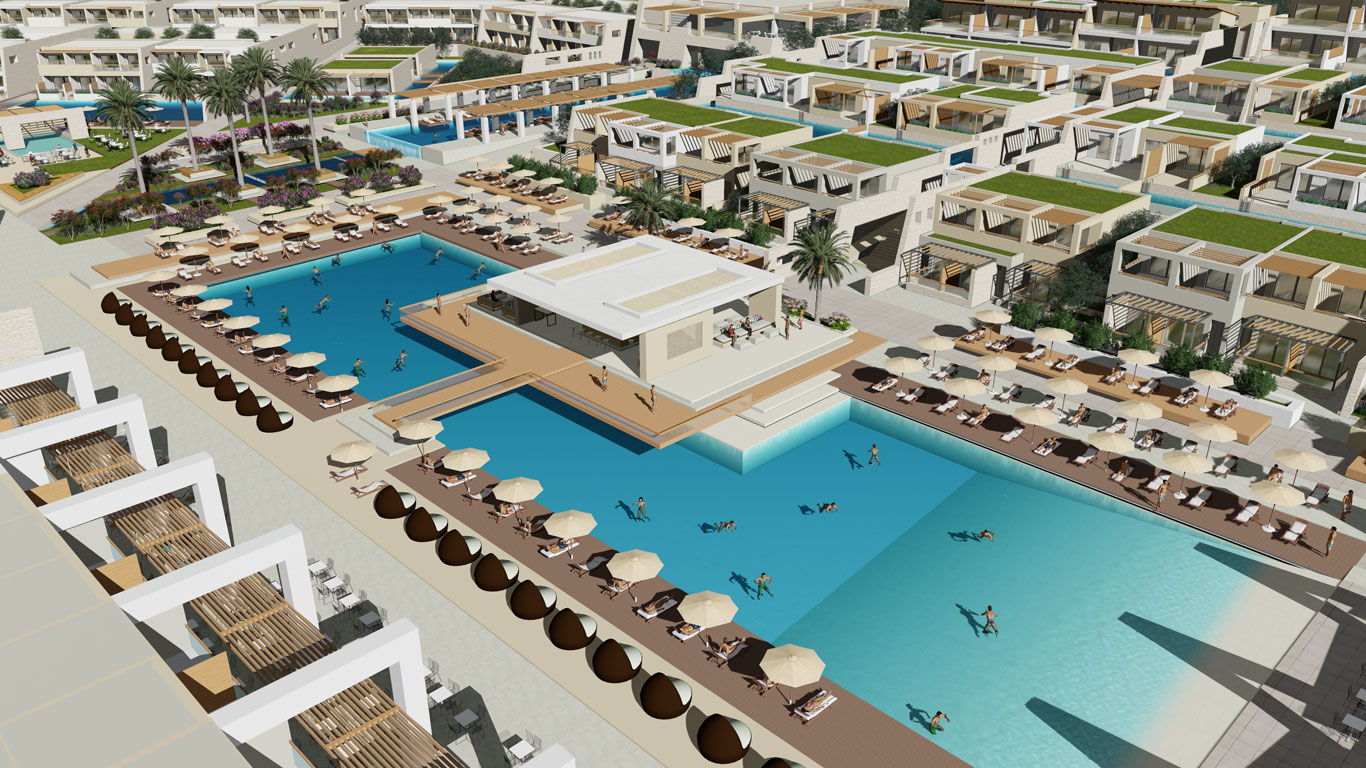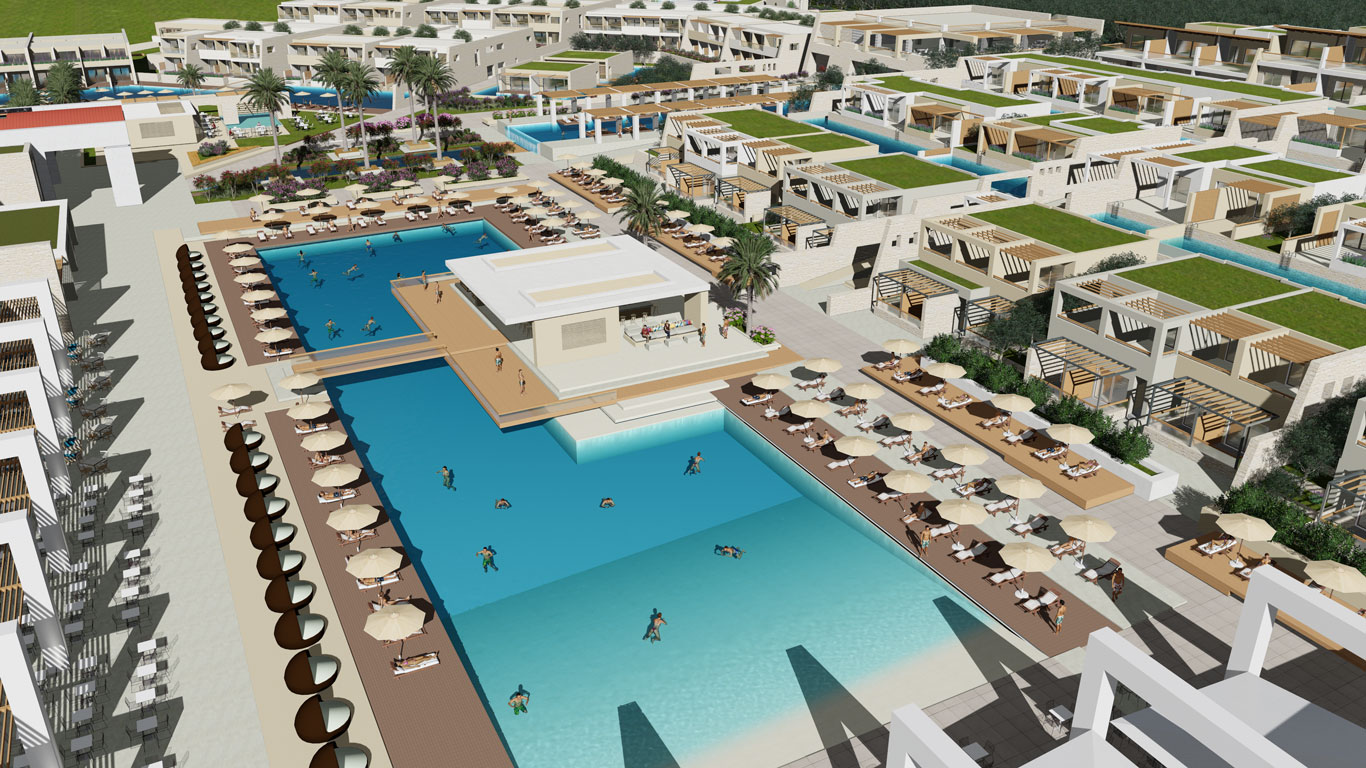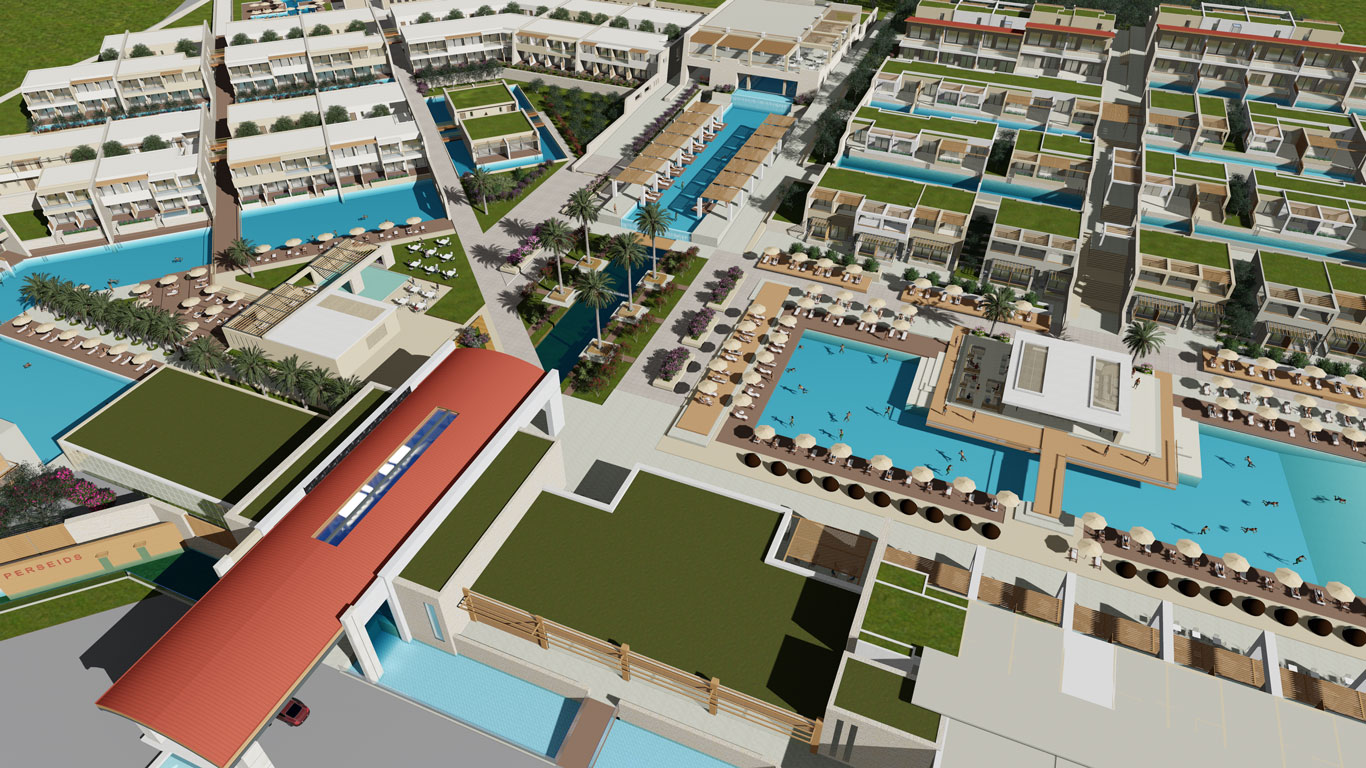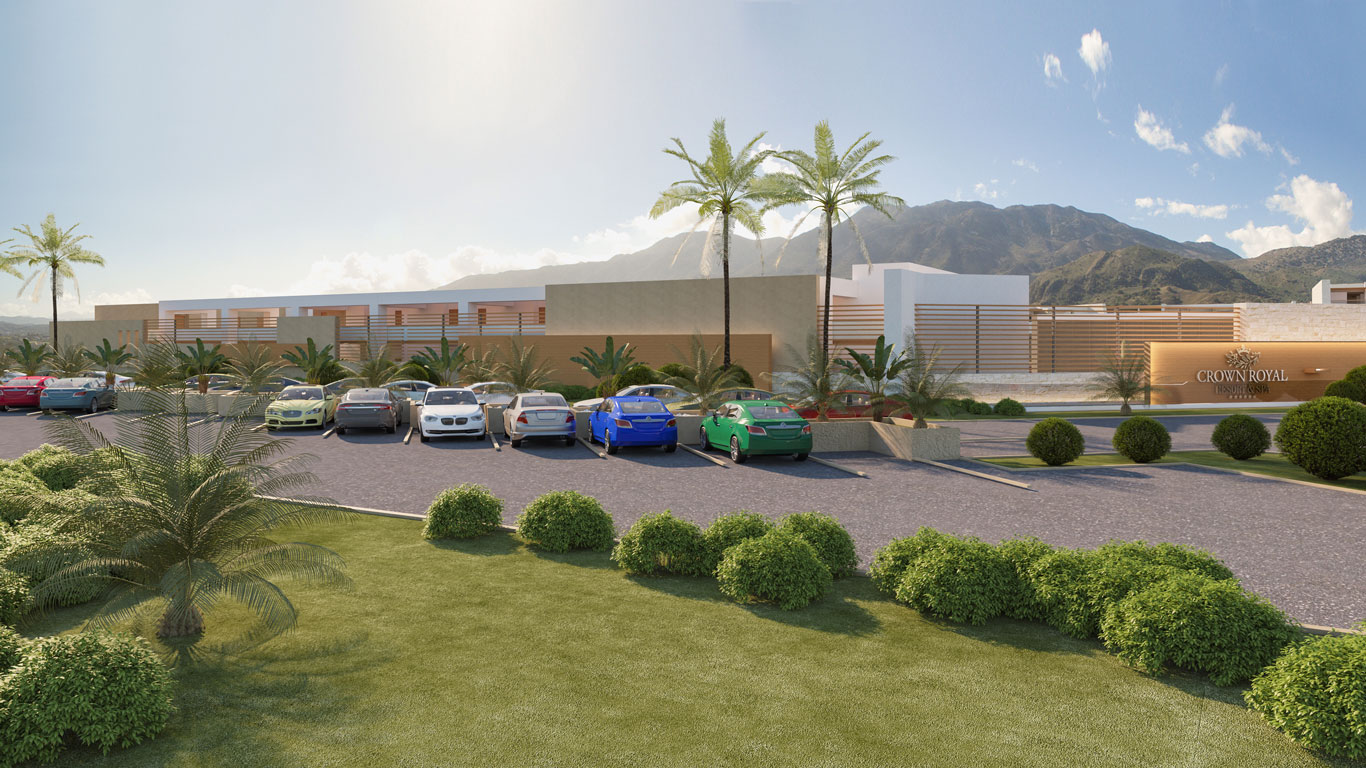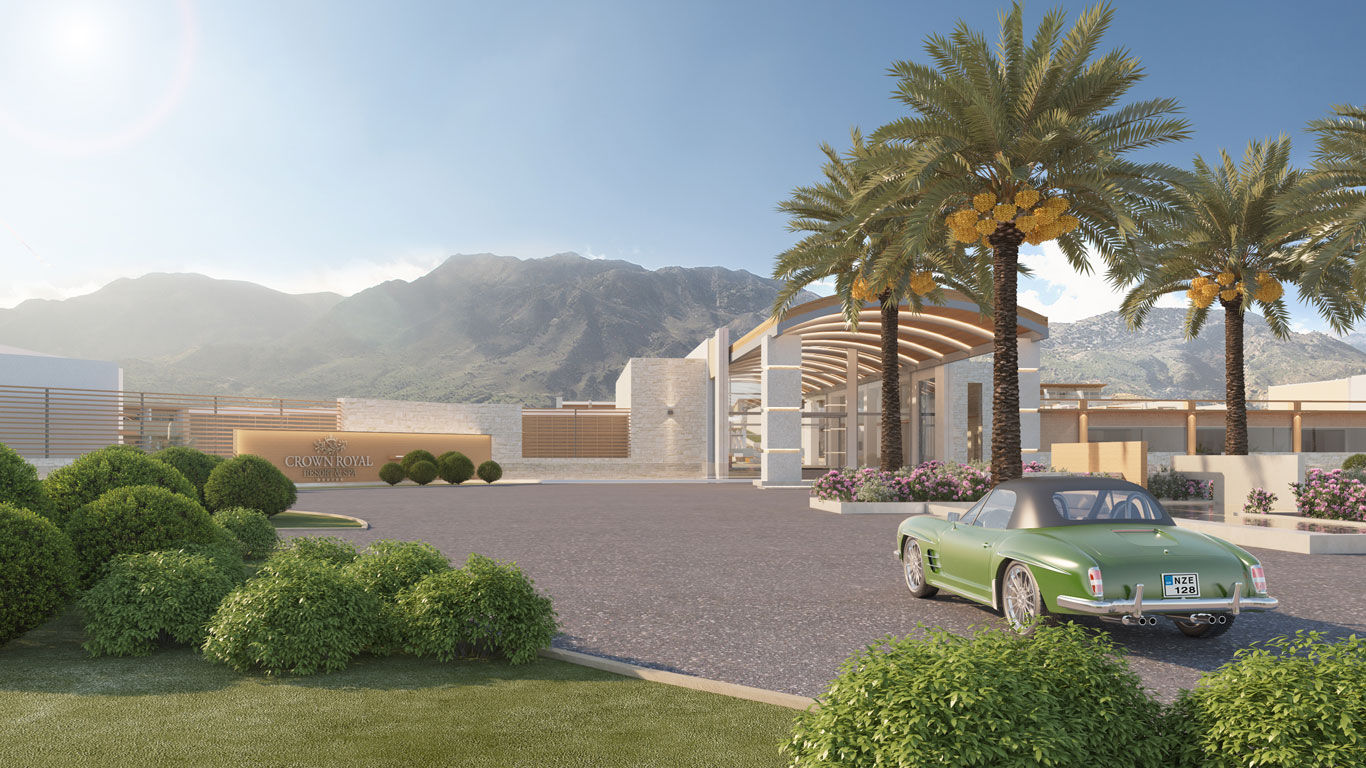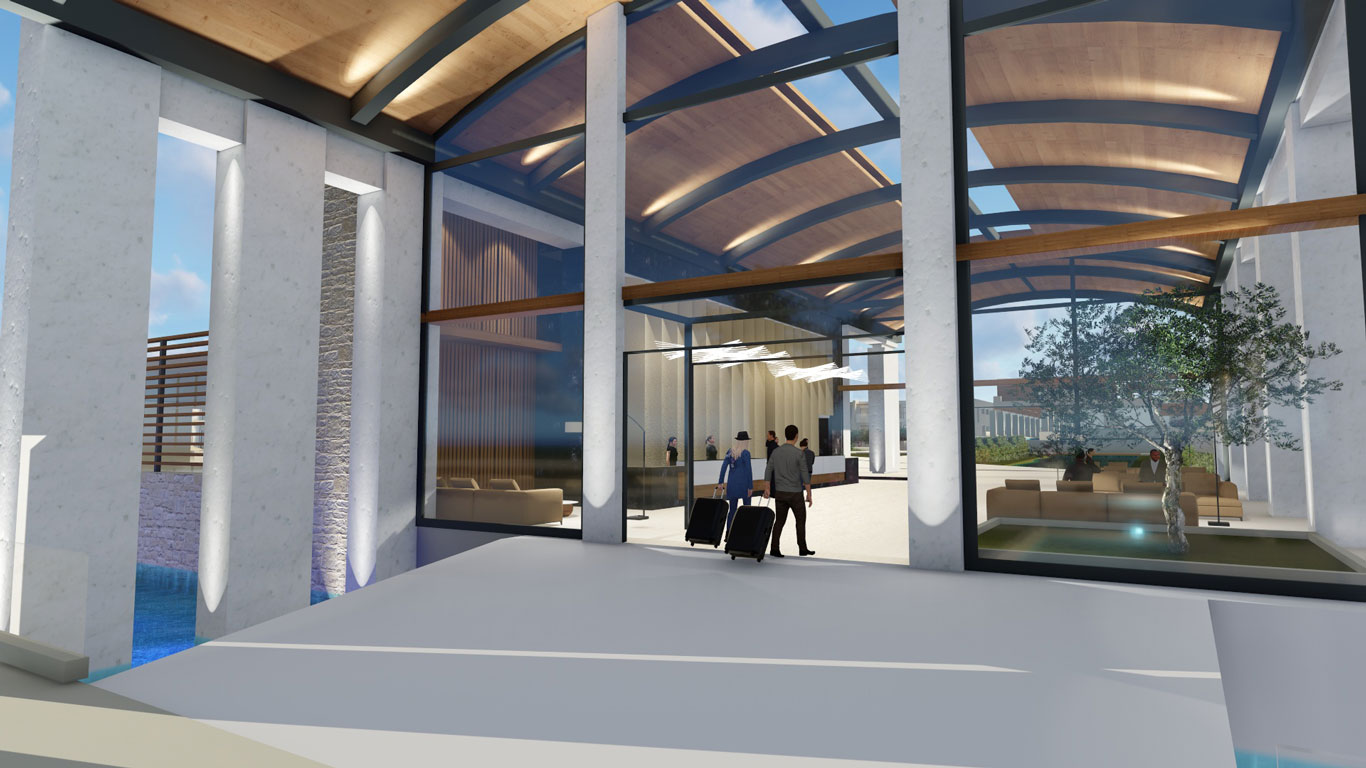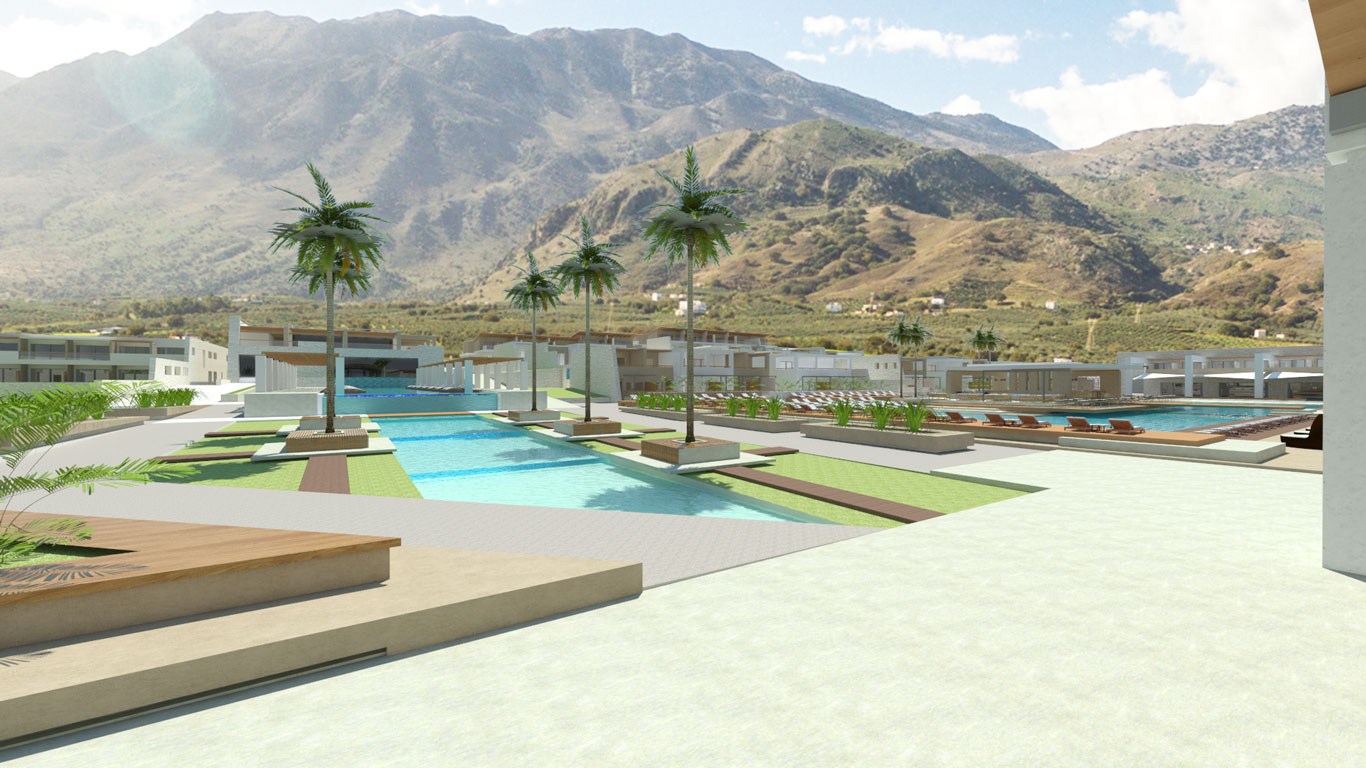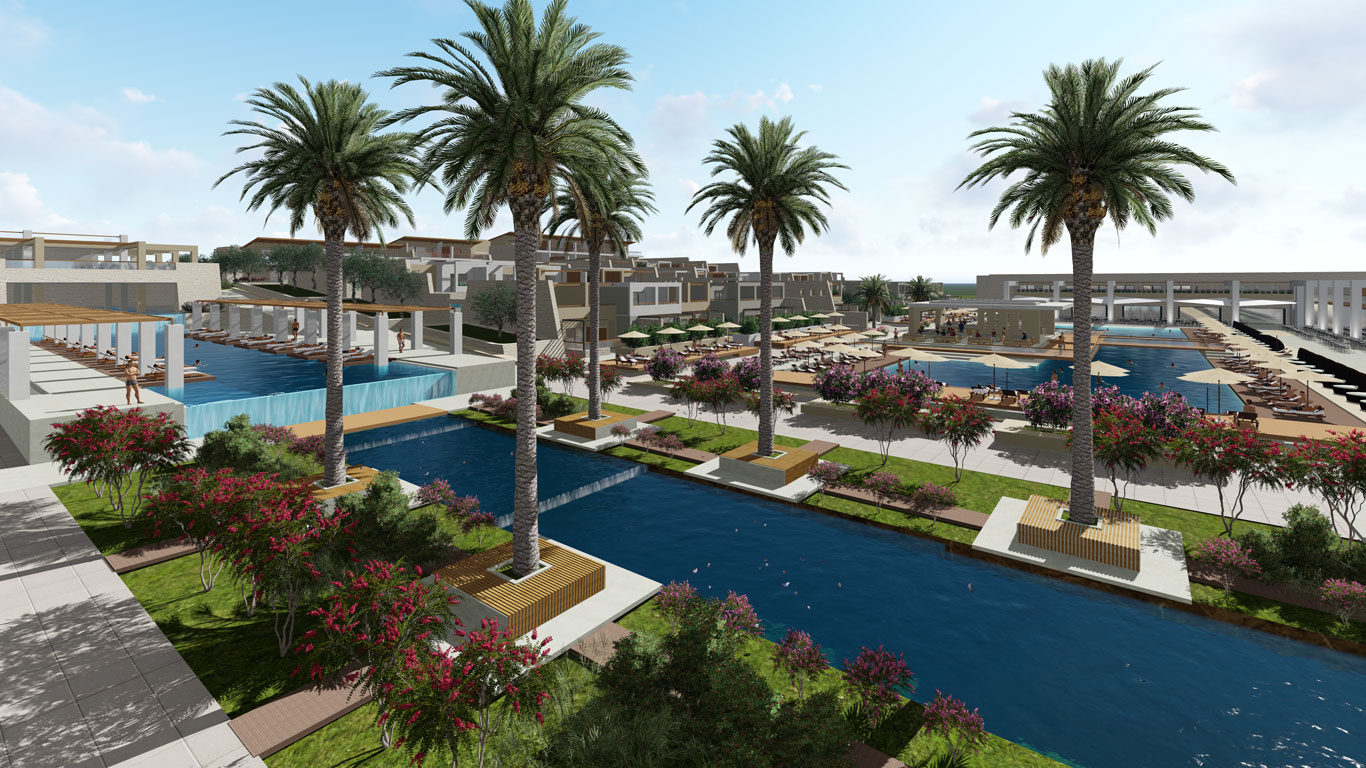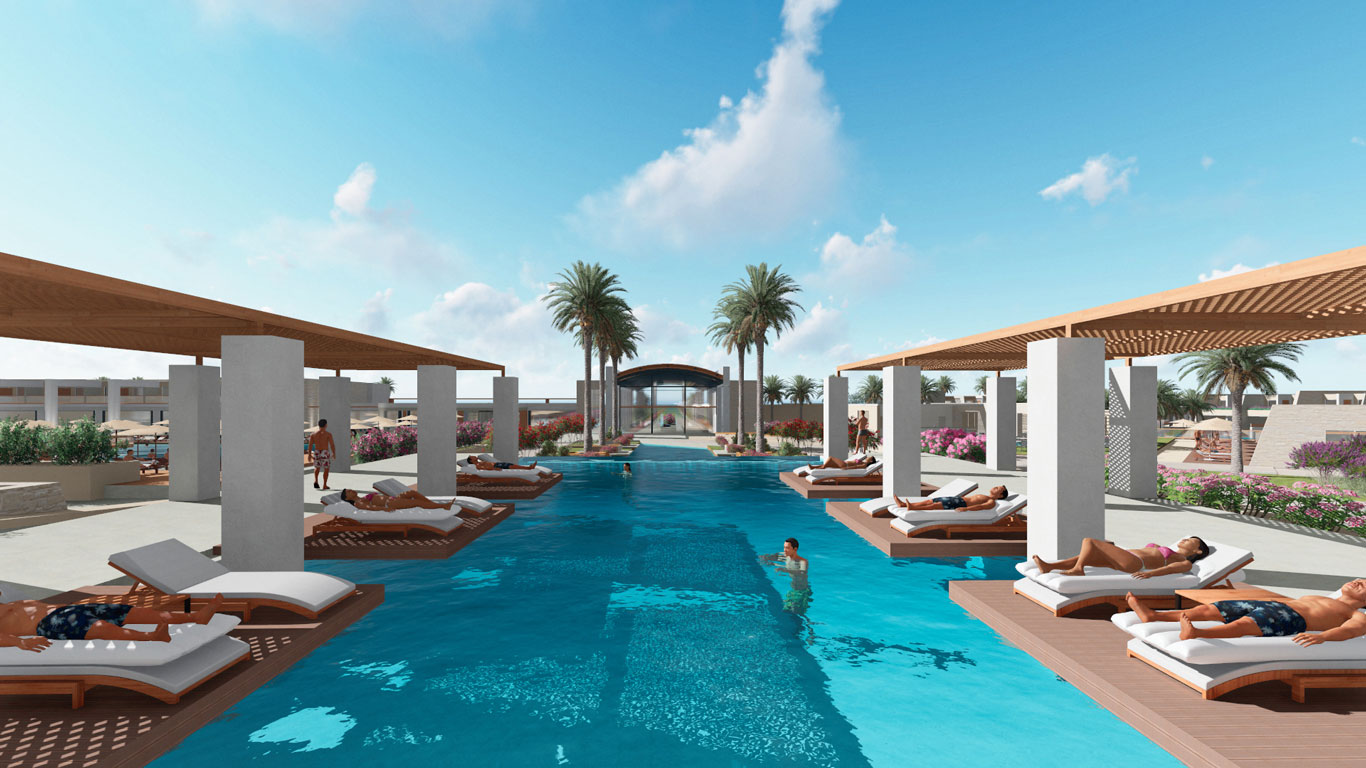 The new special project is the most iconic one by the construction company "KYRIAKIDIS". The "Crown Royal Resort & Spa" hotel is a unique project for a comfortable and luxurious accommodation in Crete.
 "Welcome to Crown Royal Resort & Spa! The best resort place in Crete!"
The CROWN ROYAL RESORT & SPA Hotel is situated in one of the most beautiful spots of the island of Crete, on the north coast, in a place called "Kavros", which belongs to the resort zone of Georgioupoli, far from the regional city centres, surrounded by the mainland's mountains. In addition, CROWN ROYAL RESORT&SPA has an equal distance from all sightseeing attractions of Crete. Crete is the most popular vacations destination. Mild, subtropical climate, average environmental conditions with 14 degrees centigrade average temperature during January. The island's vegetation remains green throughout winter and summer. Excellent access to means of transport, 2 international airports, 1 local airport and 2 large sea ports. Maximum leisure and sports capacities. Panoramic view to the sea and the mountains. The luxurious resort complex is only 150 m from the sea. The island of Crete has always been and will continue to be a wonderful dream for many people, the key for this is the Mediterranean therapeutic climate that attracts thousands of tourists from around the world to rest and chill. Here, nature itself has created the conditions for a calm way of living and excellent rest. The scenic landscapes of Crete astound with their exclusive variety; only here you may fully enjoy the unique Mediterranean climate. Clean mountain air, bright sunlight, sea breeze and open Greek conditions.
The huge area, where the project will be implemented, consists of 2 sections separated by the national road. 1. The area on the upper side of the road, spanning over 130,888.4 m² where the whole hotel complex will be built. 2. The area on the lower side of the road, spanning over 27,096 m² on the sea shore. Between these two areas, under the national road will be placed a tunnel for easy and safe access to the sandy coastland.
GENERAL INFORMATION
·         Land plot area: 130,888.04 m²
·

        

Coverage area: 20,889.46 m²
·

        

Total area of buildings: 26,731.02 m²
·         Total number of rooms: 414
·

        

Number of beds: 1048
·         Restaurants (6): 4,102.78 m²
·

        

Bars (6): 2,223.00 m²
·

        

Stores (9): 664.20 m²
·         Outdoor swimming pools (59): 7,403.72 m²
·

        

Indoor swimming pool: 290.00 m²
·

        

Water elements (6): 1,330.82 m²
·

        

Green area: 24,127.07 m²
The luxurious hotel complex CROWN ROYAL RESORT & SPA is perfect from the beginning to the end. Magnificent Greek architecture, modern design, impressive panoramic view of the sea and mountains – it is all about CROWN ROYAL RESORT & SPA!
Welcome to the Royal Accommodation in Crete!
Παρακαλώ επικοινωνήστε μαζί μας για περισσότερες πληροφορίες