Invest in Crete- READY STONE VILLAS AQUAMARIN FOR RENT & INVESTMENT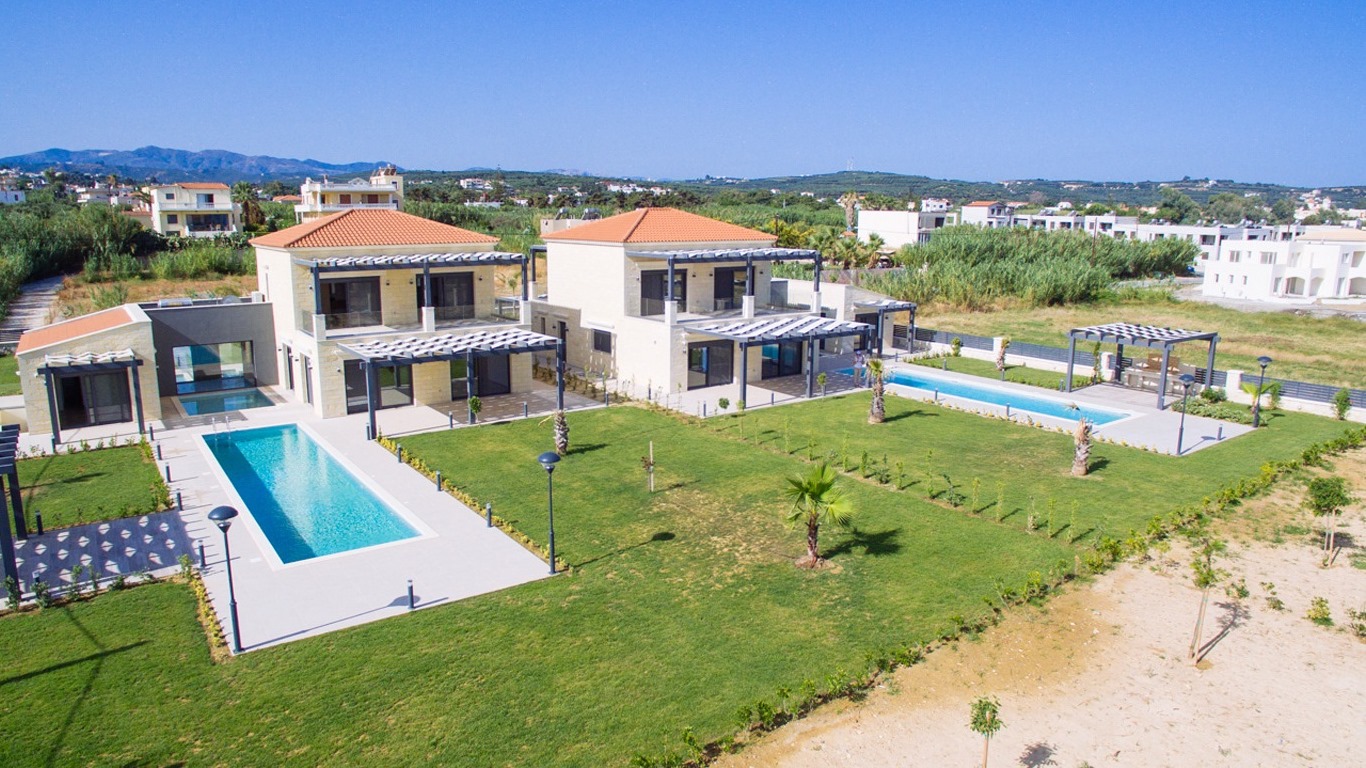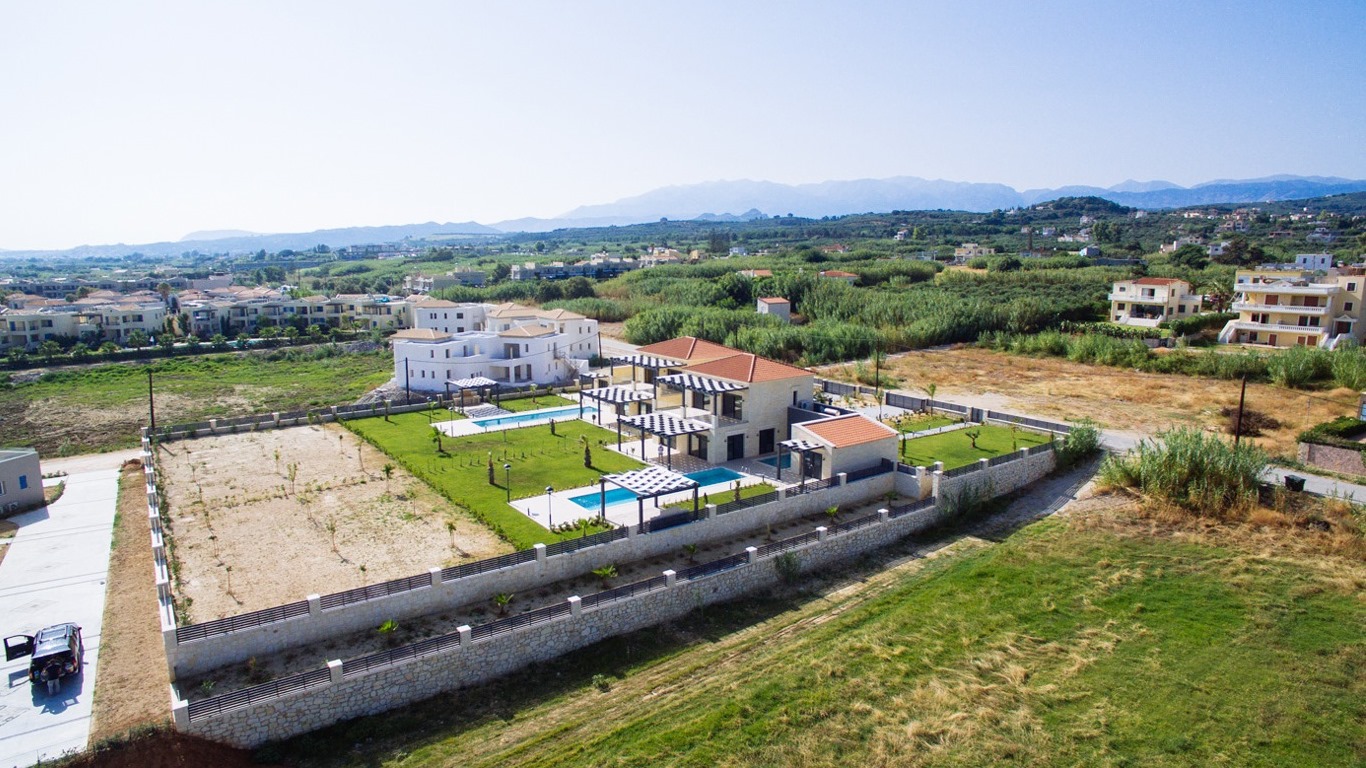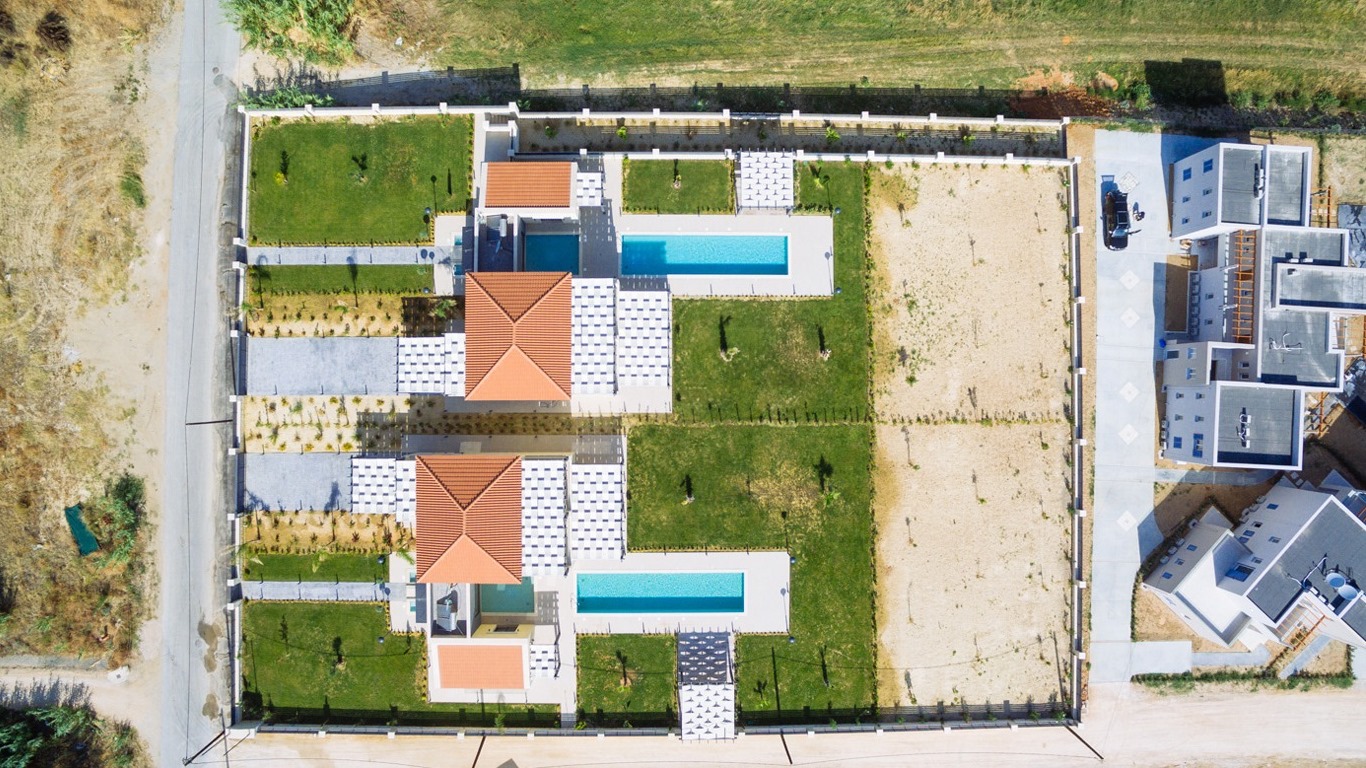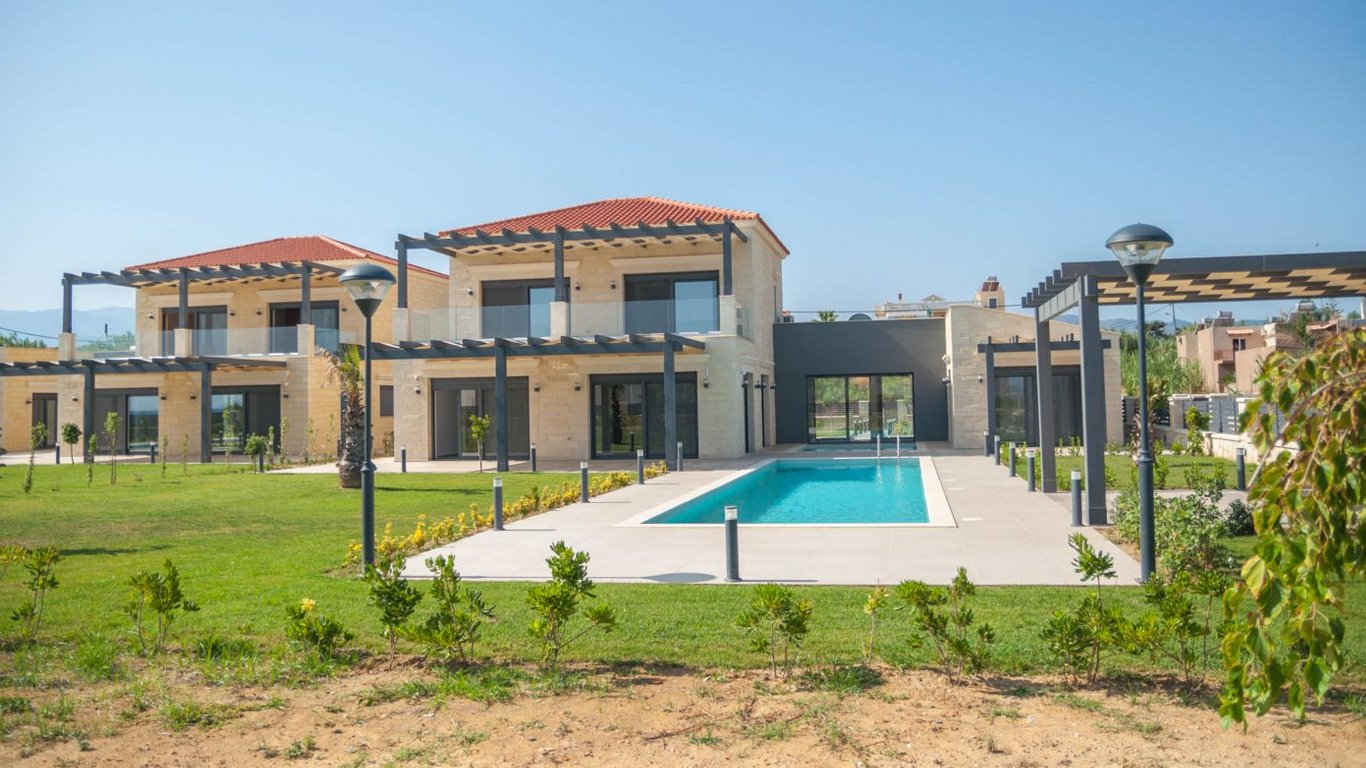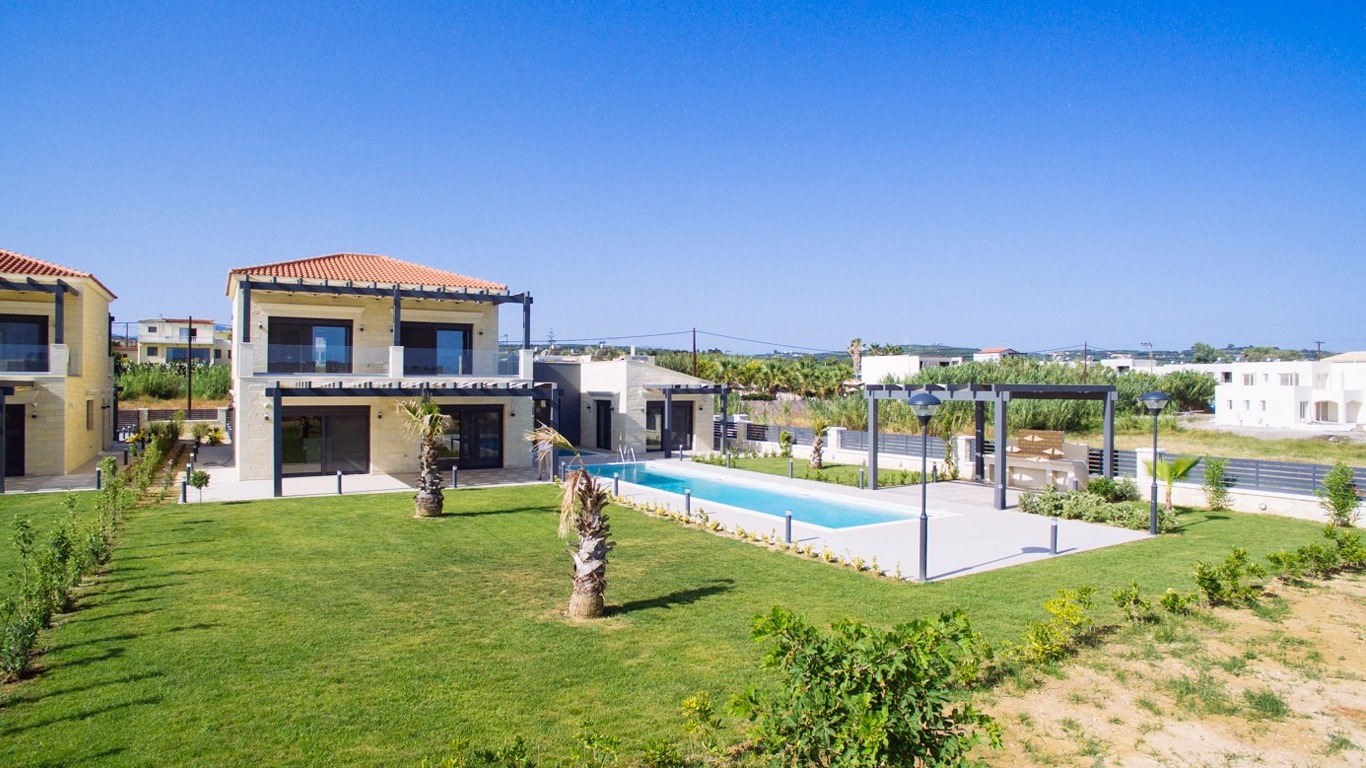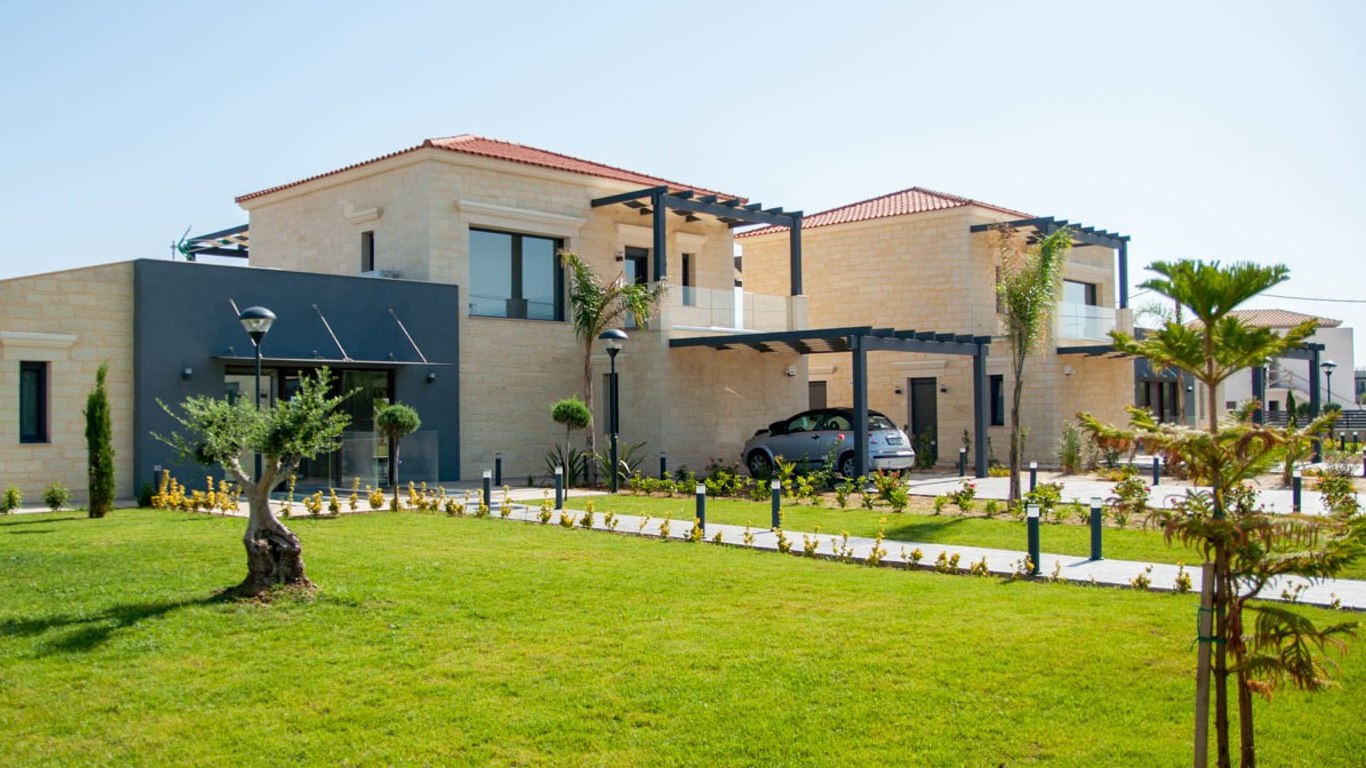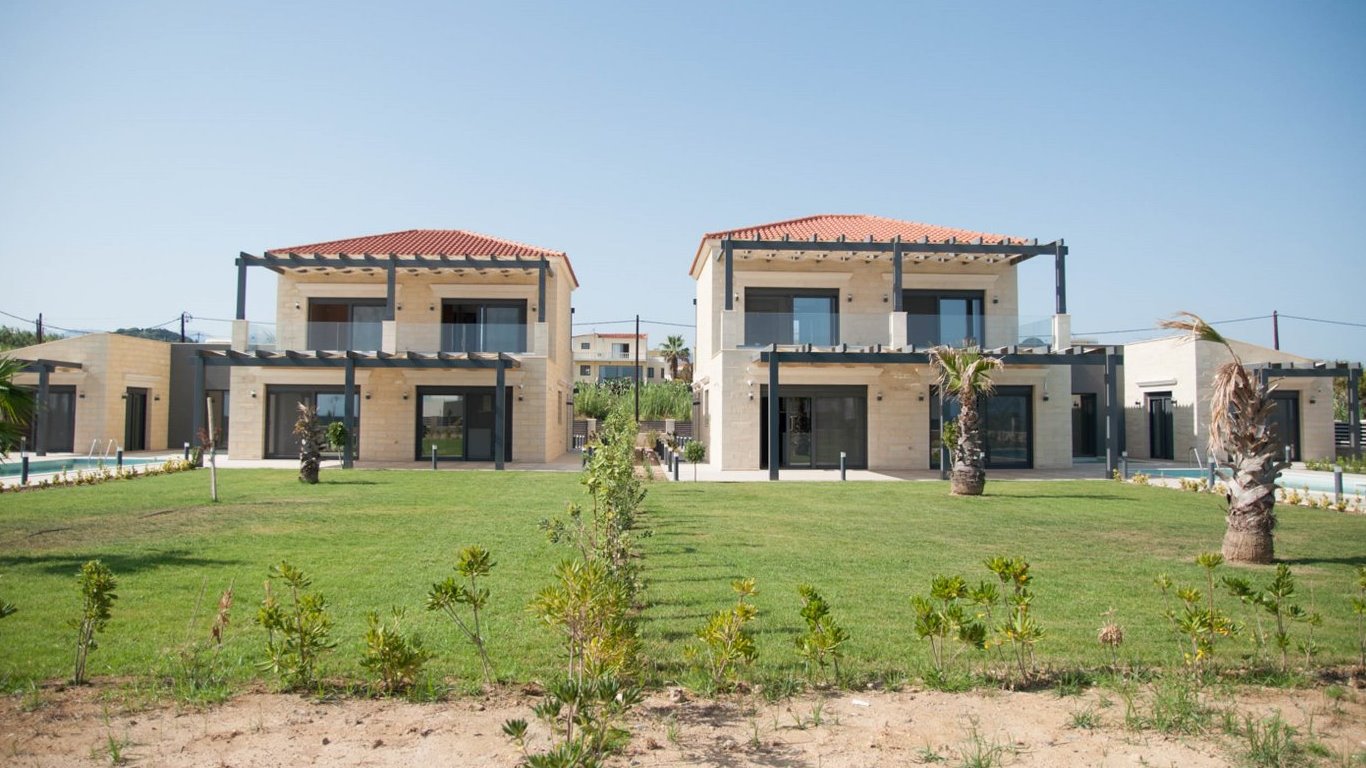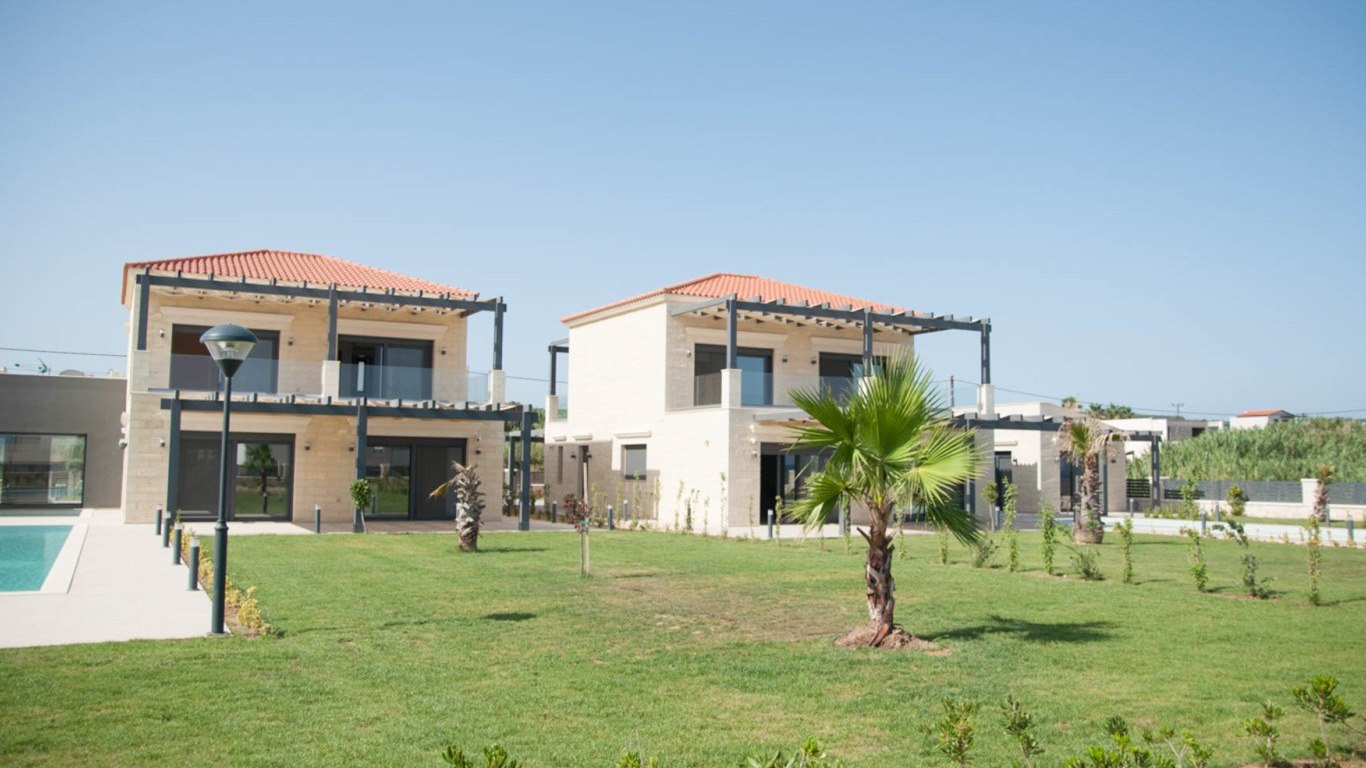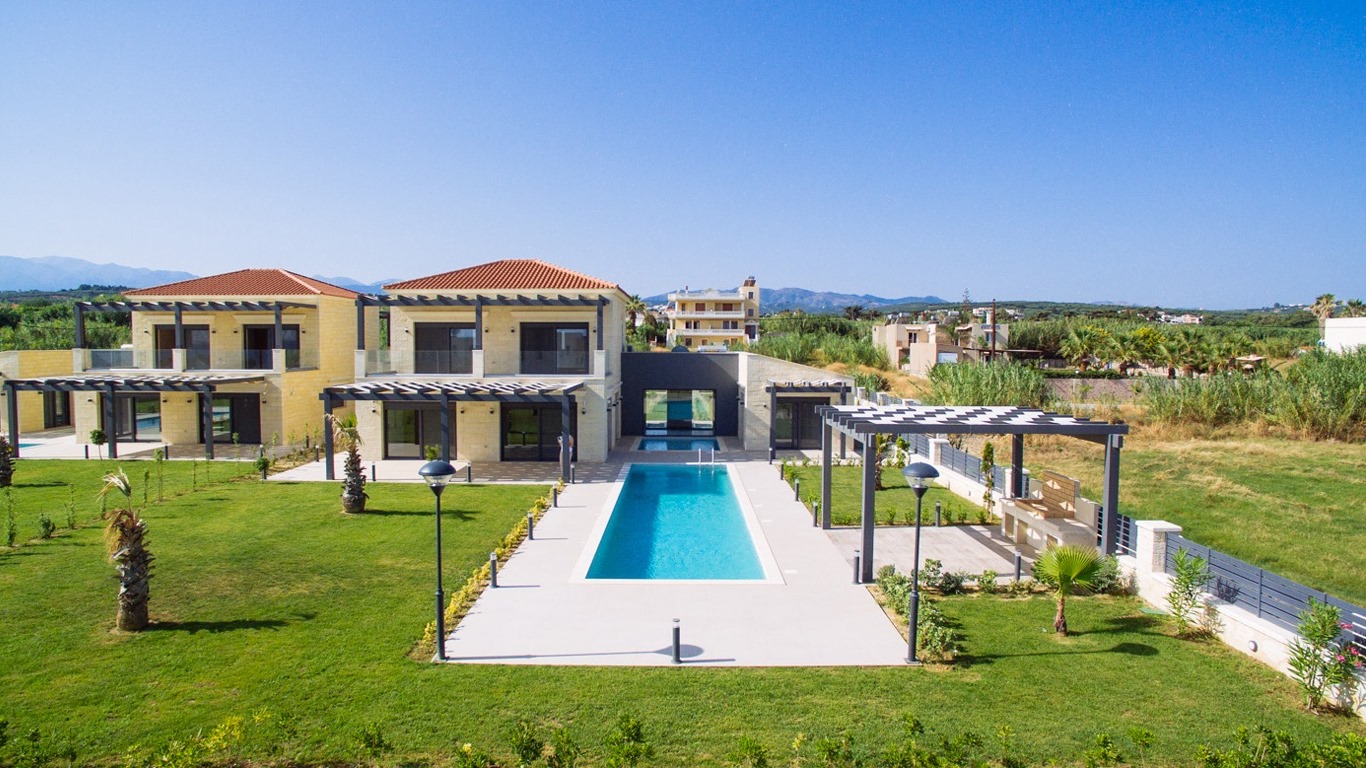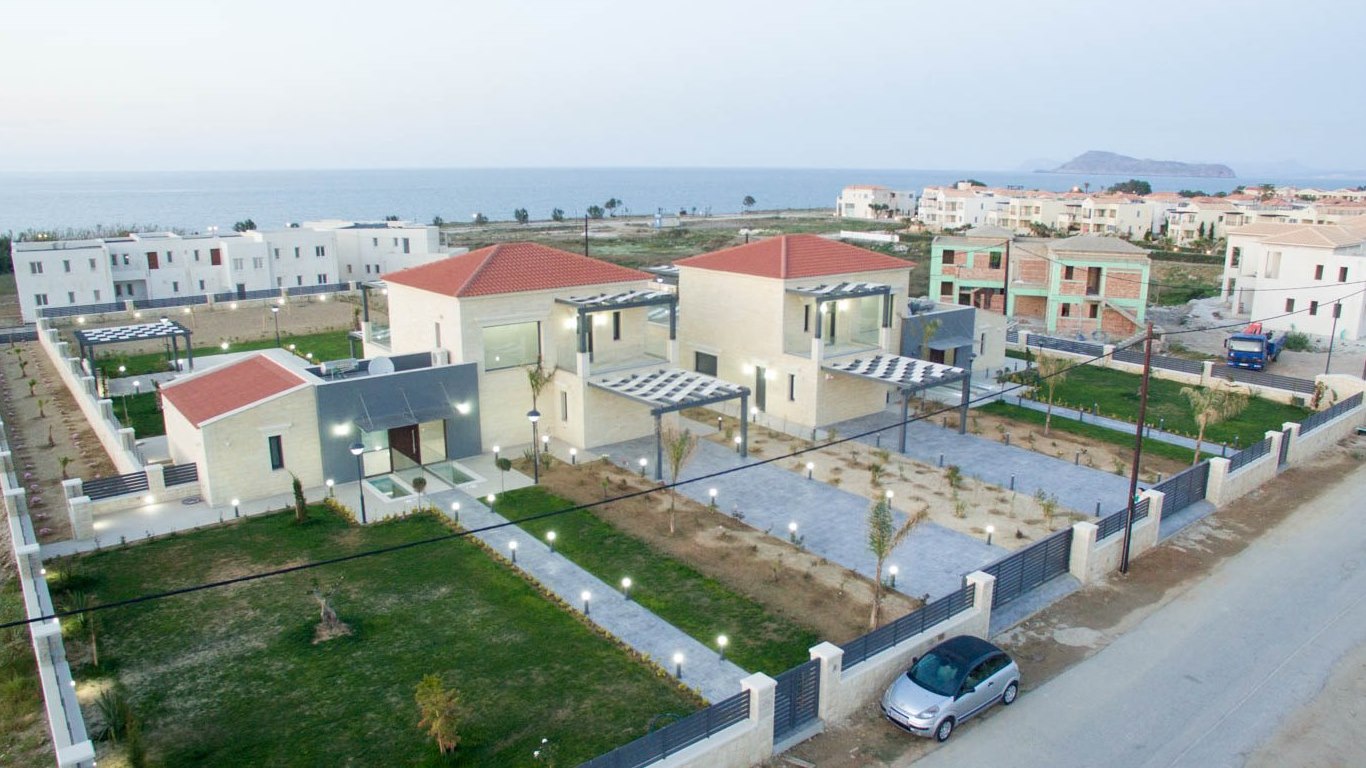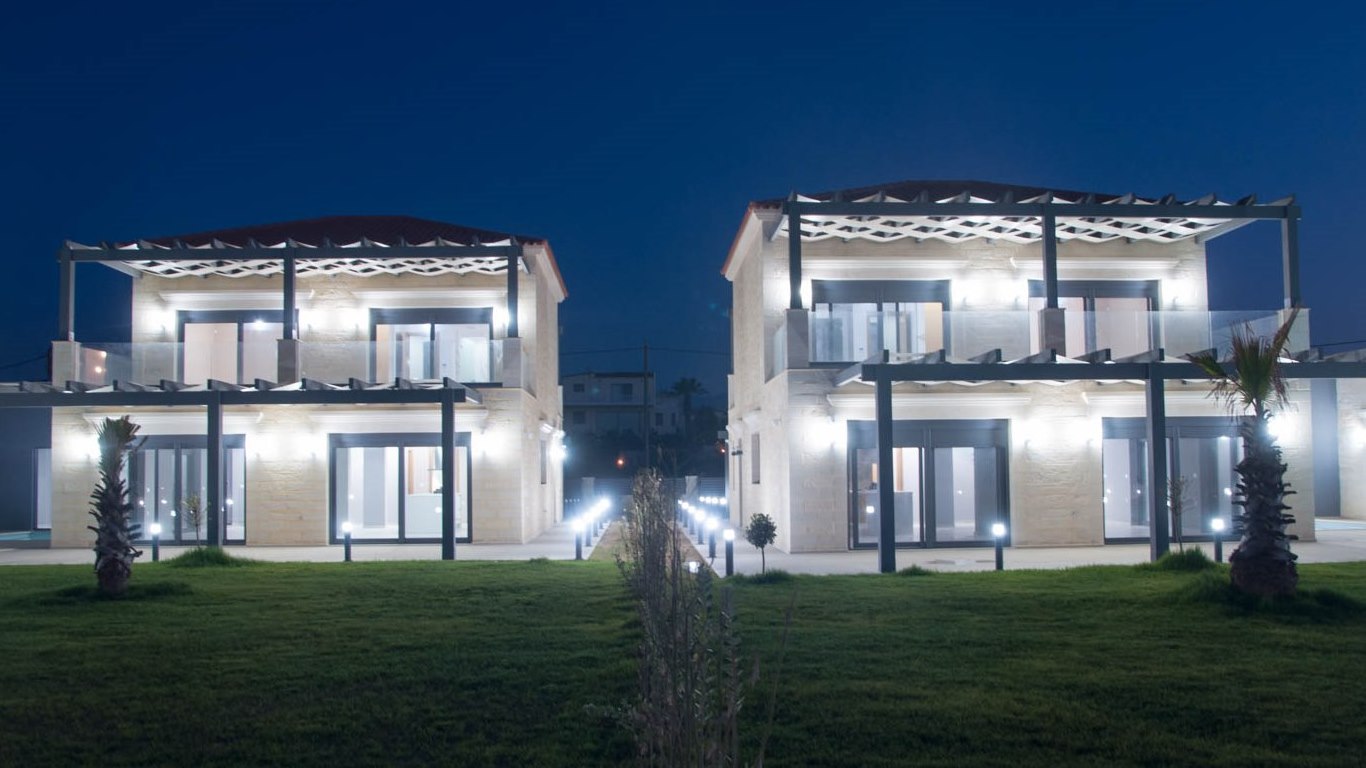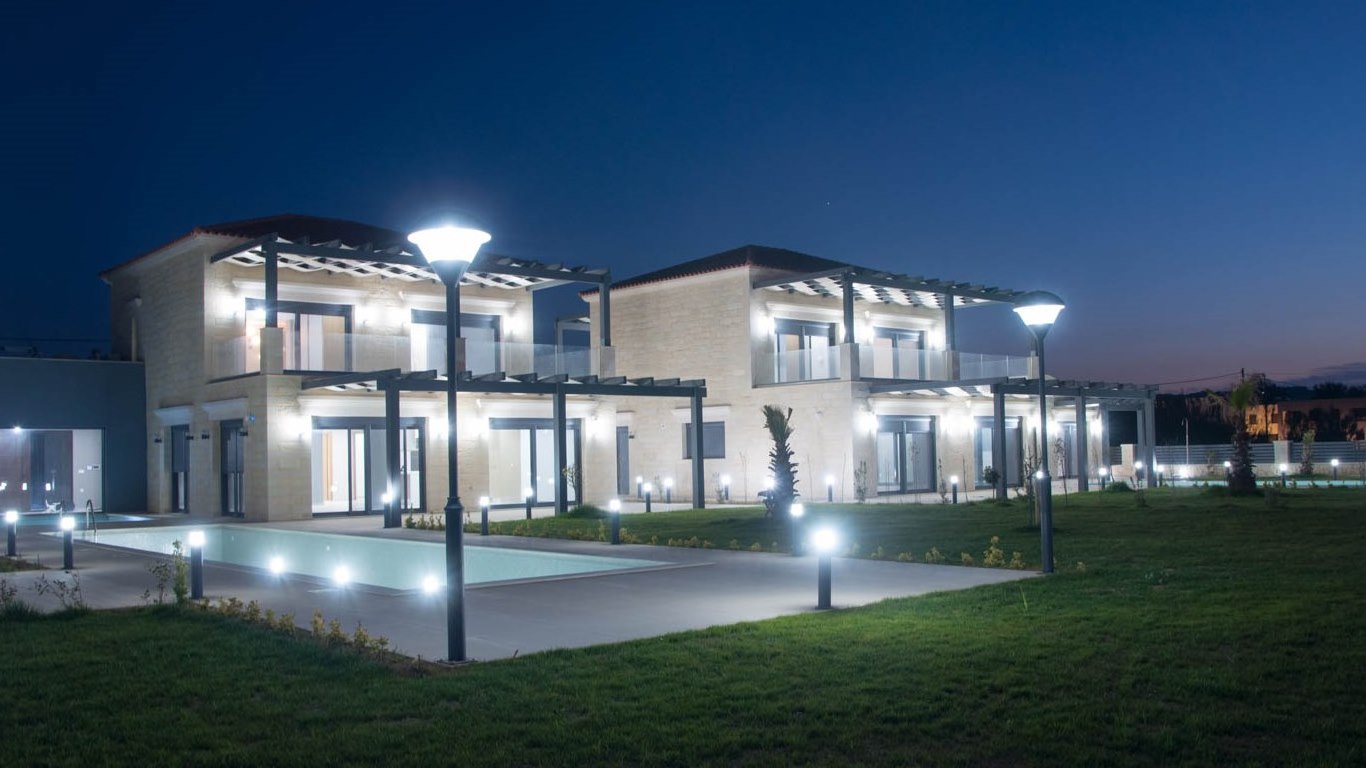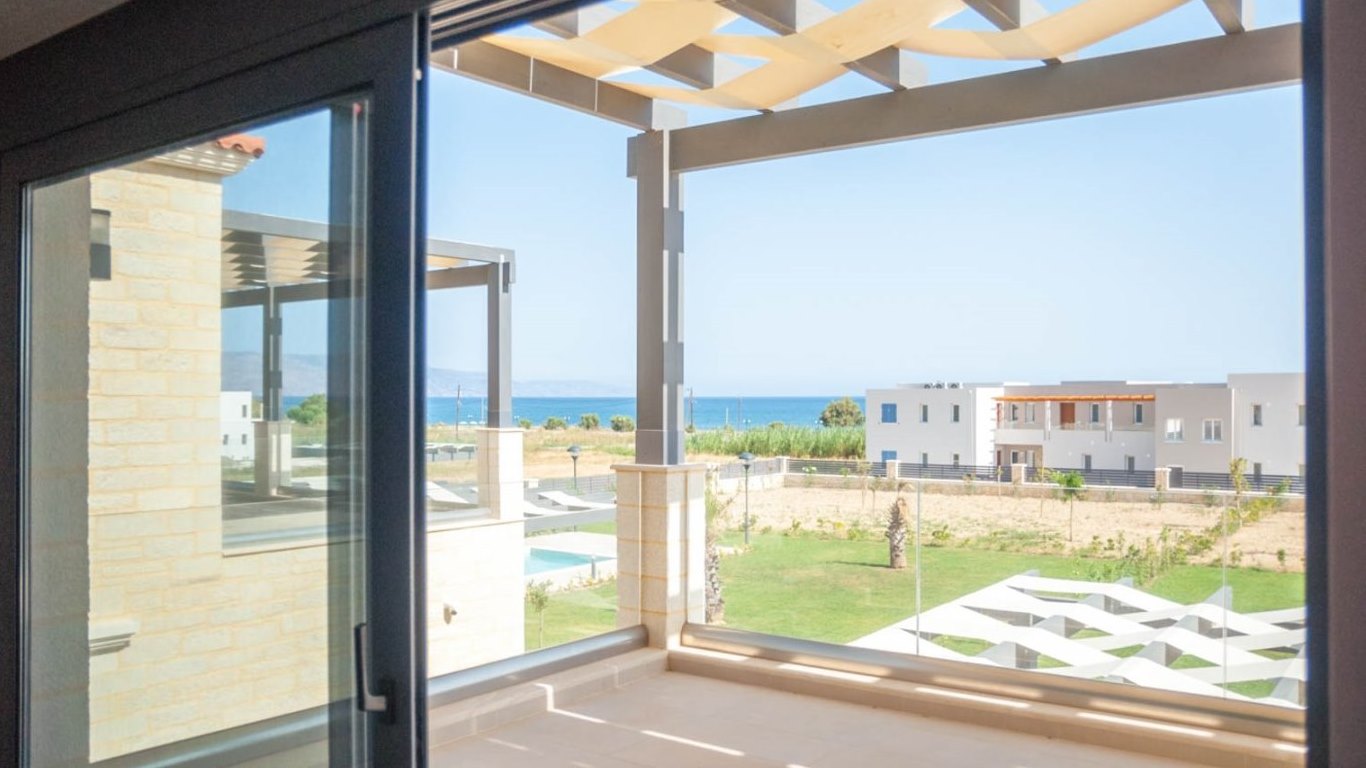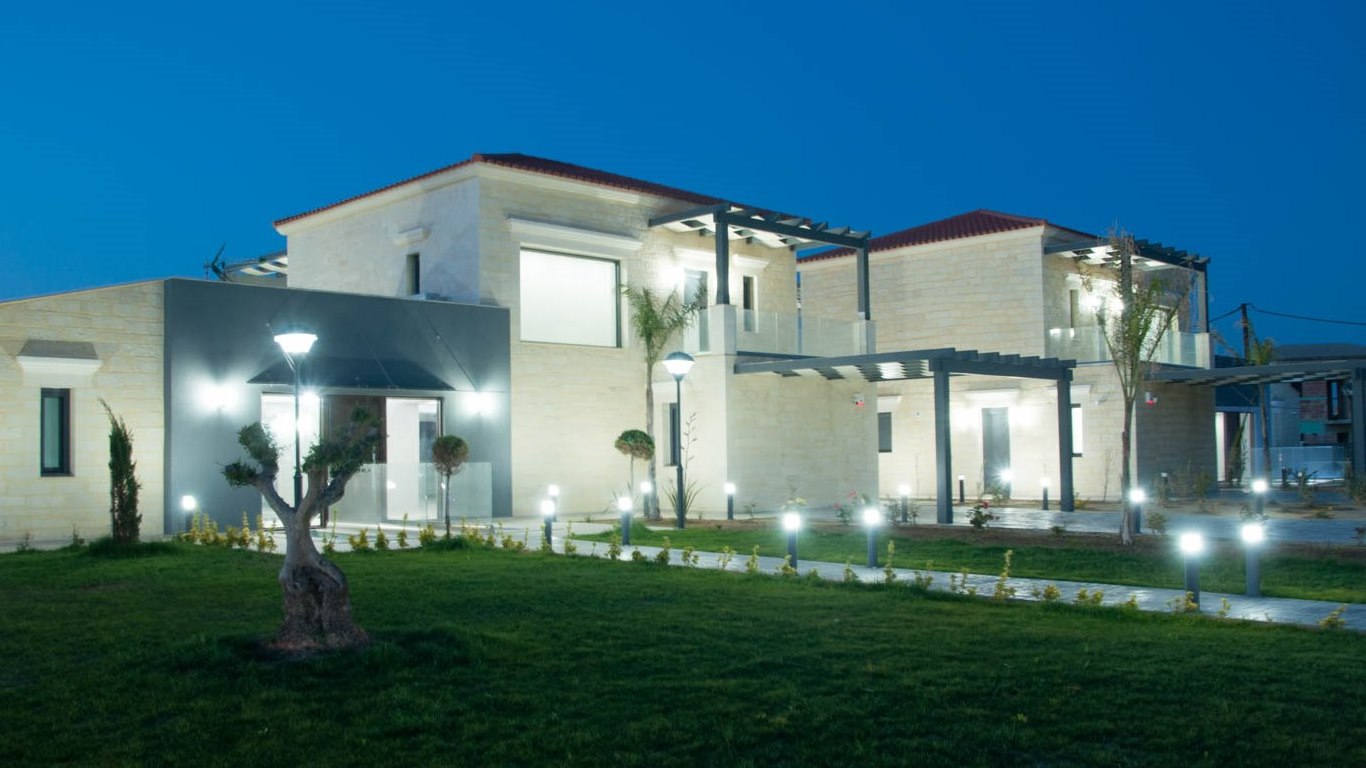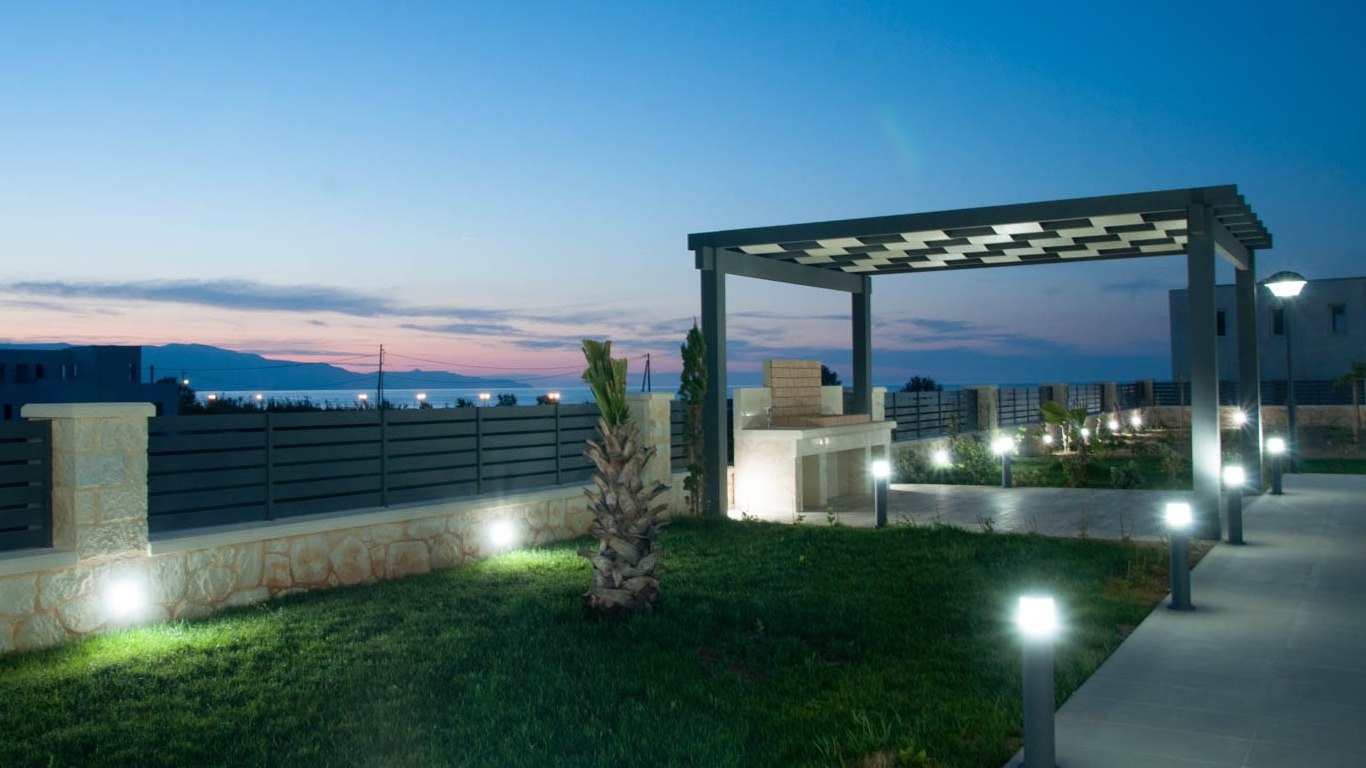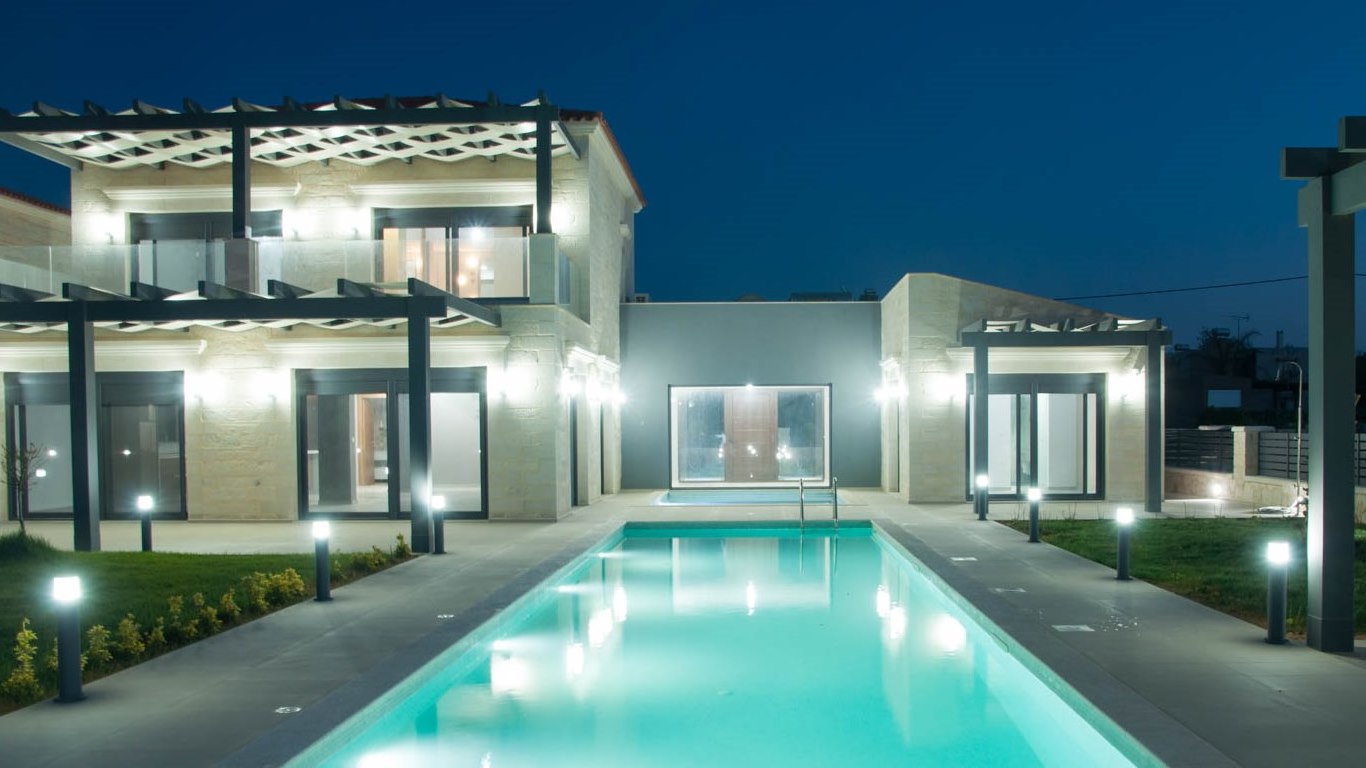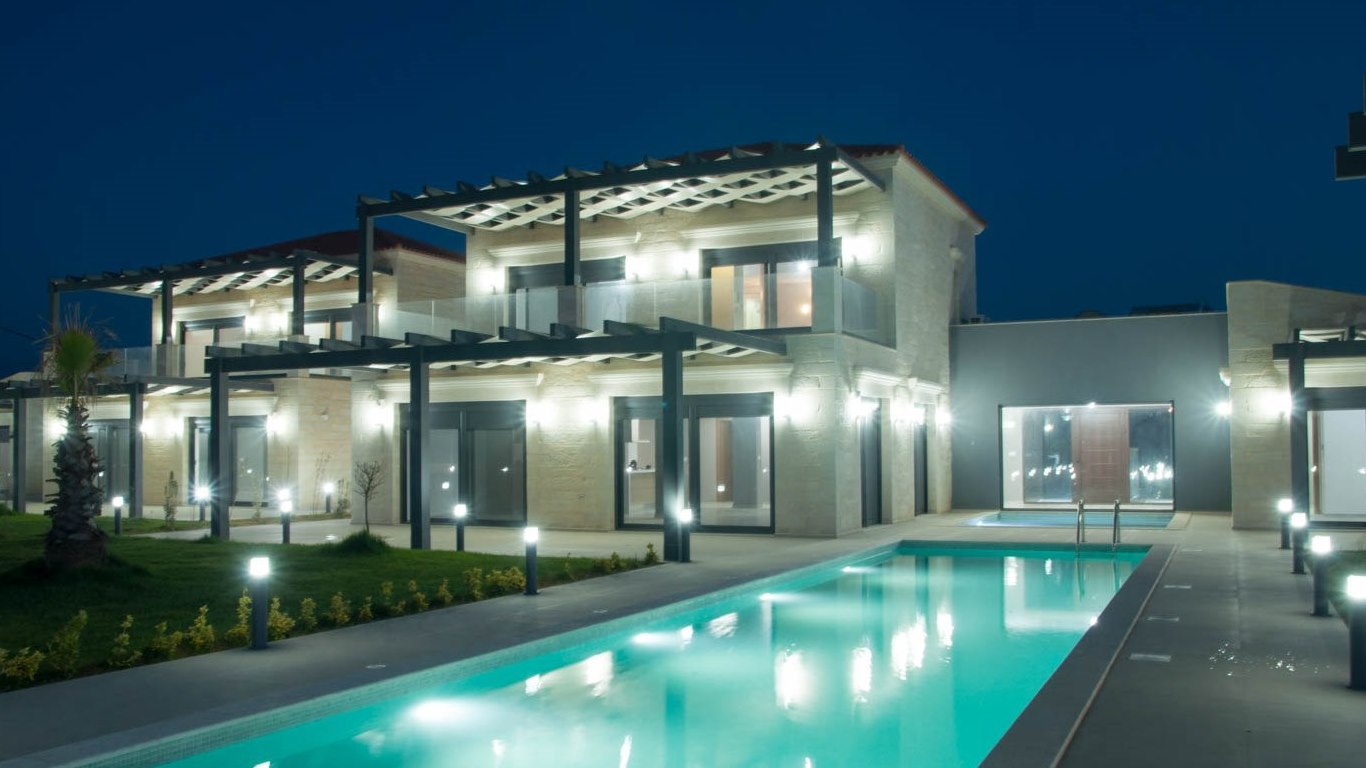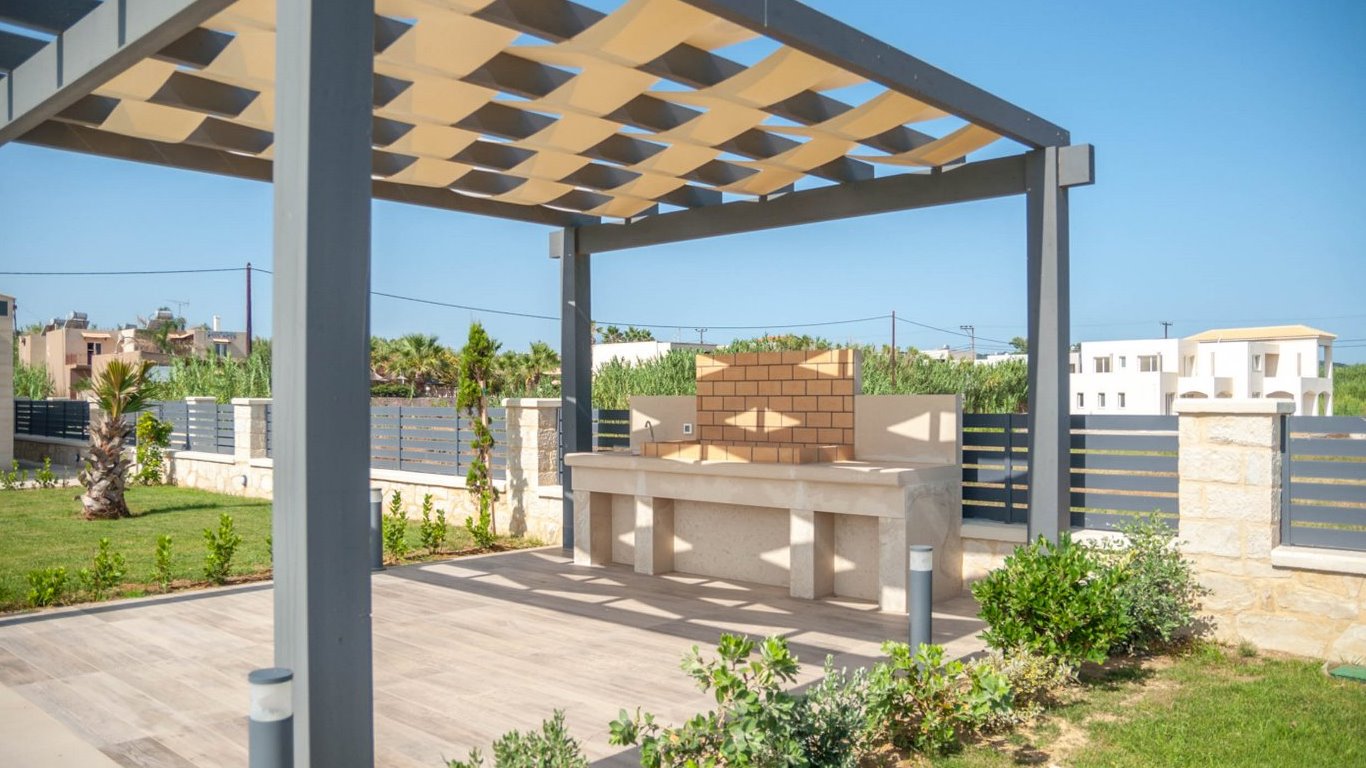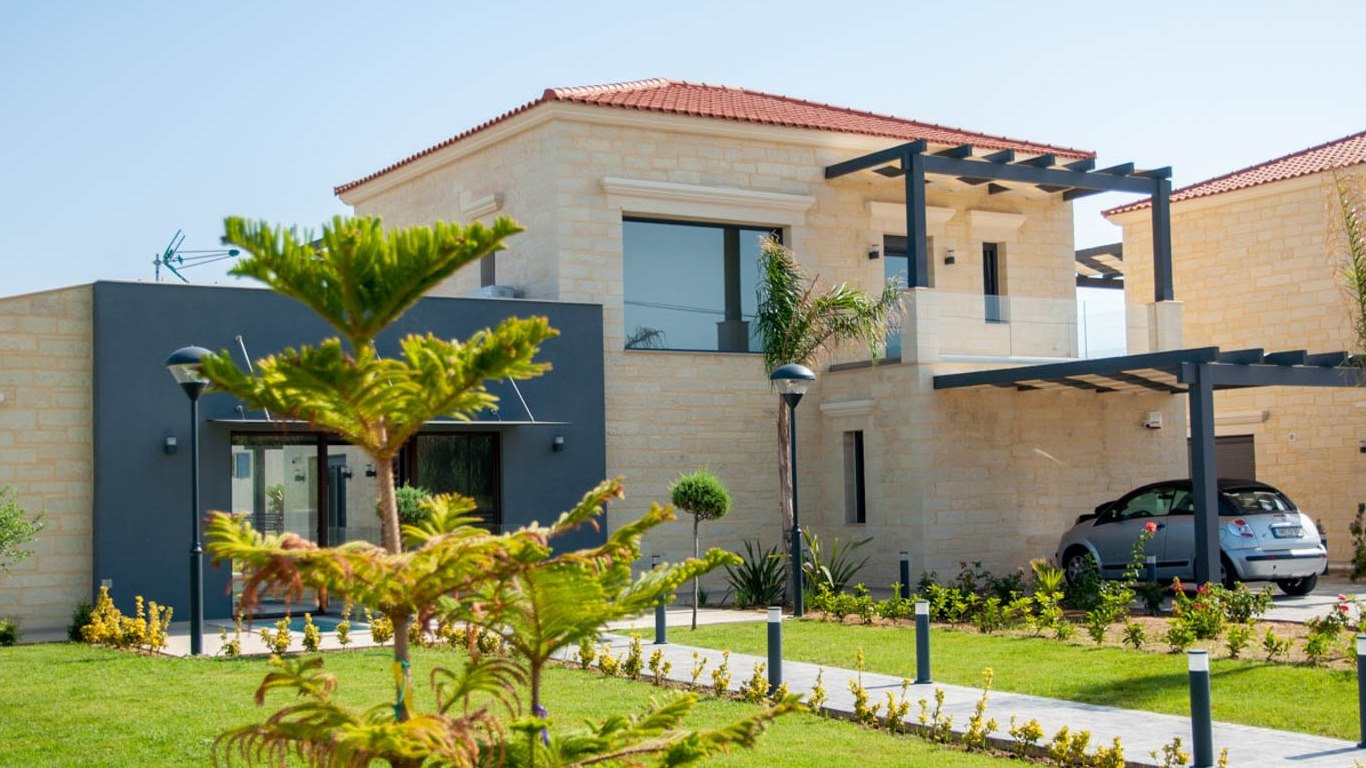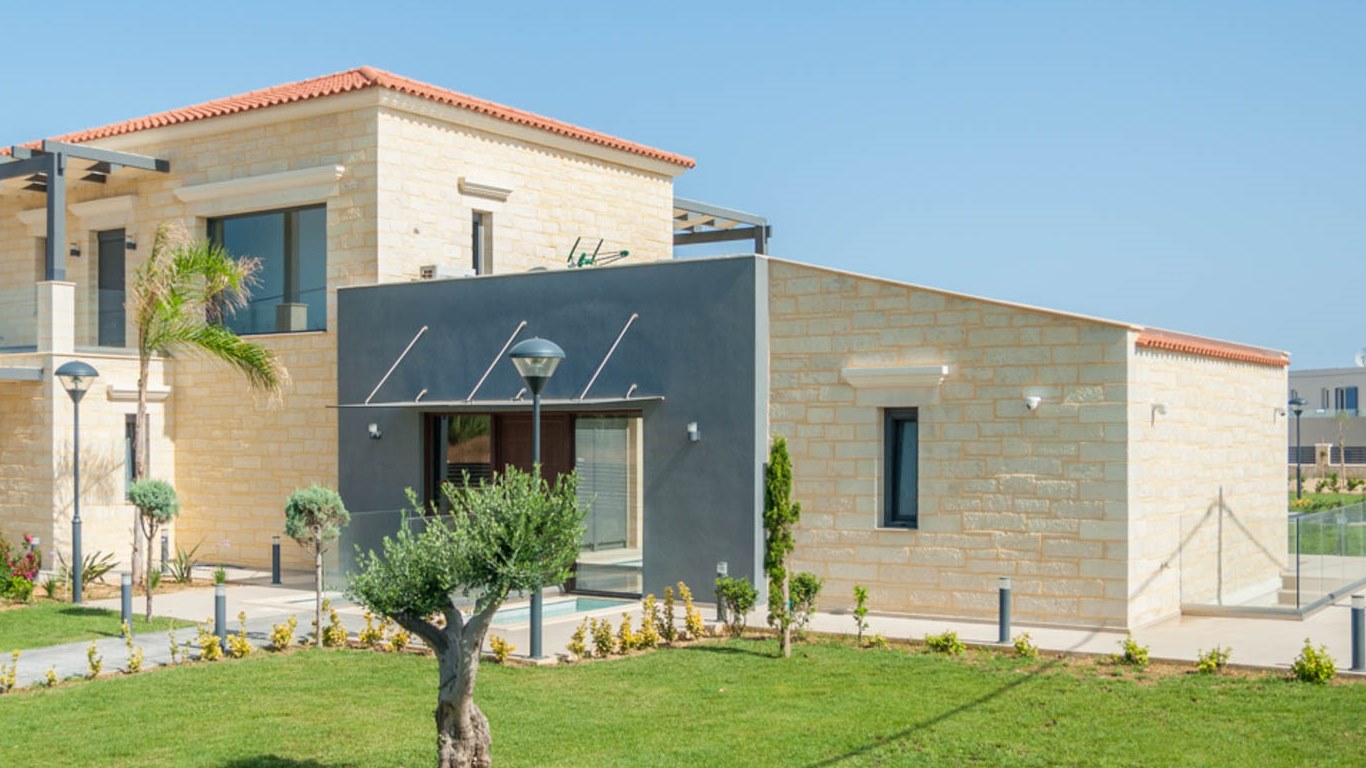 LOCATION:
Gerani is a small coastal village located 13 km west of Chania, located between Maleme and Platanias. It is situated in a verdant valley with olive and citrus groves. Gerani is an ideal place for those who like to invest in Crete .
The beach in front of the village has a length of 2.5 km and has lovely sand and clear water. Next to the beach, there are many touristic facilities. There are also umbrellas, showers, beach bars, water sport services, and a lifeguard. Near the beach, there are several tamarisk trees, where you can find shade.
The beach is a great choice for a holiday. Those that wish to stay remote, there are some points along the coast that are less crowded and are not organized.
The name "Gerani" comes from the homonym very simple method of pumping water from wells, which apparently was used in the village. Next to the wells, there was a wooden fork on which one horizontal piece of wood was put. A rope was tied at one end with a bucket and a counterweight on the other end.
Gerani is believed to have been the site of ancient Kydonia. Moreover, it is believed that there was a temple dedicated to Goddess Vritomartis, which many recognize as Artemis.
In 1867 a battle took place here against the Turks. Cretan rebels won but the residents asked them to leave their place so as Turks would not bother them. However, the Turks returned to the village and slaughtered many locals. Also, in 1885-1886, great Cretan novelist John Kondilakis started his career as a teacher in Gerani. The school still exists in Pano Gerani.
Invest in Crete : PROJECT DETAILS:
The «Aquamarine» is two 2 identical stone villas on the big level plot 4.351,80sq.m. Each villa is two-story with a basement.
On the ground floor in the left wing of each building there is a spacious open plan living room, kitchen, and dining room. There is a staircase, opposite the dining room, that leads on the first floor. Next to the kitchen, you can find a small storeroom and guest WC. In the right-wing of the villa on the first floor there is one bedroom with a bathroom.
The right and left wings of the house are connected by a hall of 5.60 m. The entrance in each villa is framed by the decorative pool and glass railing with special lighting as well as all the glass railings of terrace and balconies are provided with special lighting which can be switch on at night, creating an incredible aura and beauty of the house.
On the first floor of each villa there are 2 bedrooms with their own bathrooms and a spacious terrace with a wooden awning with the stunning sea view. Next to the stairs of the first floor, there is a door opening onto a small balcony on the other side of the building.
Landscape design, green garden, seating area under a wooden pergola and a large swimming pool & small kids pool area for outdoor entertainment. Plot of each villa is surrounded by a stone wall. From the entrance side, there is parking for two vehicles for each villa.
The luxury and gracefulness of white and beige stone, modern style, maximum comfort, and a good location in a picturesque area, combined with the busy life of a nearby resort make this complex of two stone villas "Aquamarine" a reliable and profitable move for those who like to invest in Crete !
DETAILS OF EACH PROPERTY:
Total plot size: 4.351,80 m²
Plot №1: 2.164,36 m²
Plot №2: 2.187,44 m²
 For each villa:
Building size: 262,36 m²
Ground floor size: 186,13 m²
First floor size: 76,23 m²
Basement size: 37,49 m²
Bedrooms: 3
Bathrooms: 4
Swimming pool: 51,43 m²
Kids pool: 17,95 m²
DISTANCES:
Nearest beach: 120 m (2 min.)
Chania city: 15 km (18 min.)
Chania Airport: 32 km (31 min.)
Souda Port: 22 km (21 min.)
Heraklion Airport: 153 km (2 hrs)
Advantages of buying villas
Please contact us for more information.